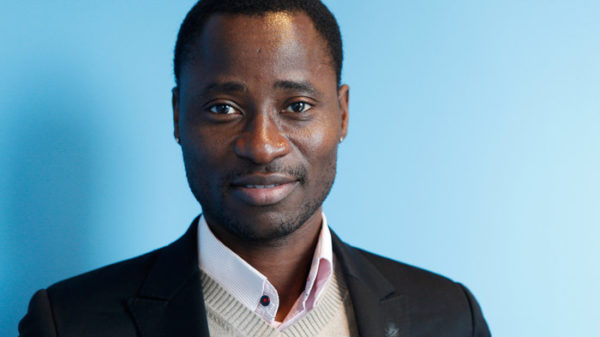 Nigerian gay rights activist Bisi Alimi wrote an article for Washington Post in which he details all he went through after his 40th birthday a few weeks ago.
According to him he got several death threats on social media and was the butt of jokes with internet trolls.
In the article he also talks about how he is lucky to be alive seeing as a lot of other gay rights activists in other countries have met worse fates.
Read his article in part below:
I know I'm lucky to be alive. And the climate in Nigeria has only worsened since I left. While gay sex has been illegal since British colonial rule, convictions were usually confined to the mostly Muslim north. But in January 2014, President Goodluck Jonathan signed a law that mandates up to 14 years in jail  for same-sex marriages, showing same-sex affection in public, and being part of or supporting gay clubs and organizations.

There were dozens of arrests in early 2014. Immediately after the signing of the law, 14 gay men were attacked in Abuja by a pastor who wanted to cleanse his community of "the evil of Sodom and Gomorrah." A few weeks later, three men suspected of being gay were paraded naked on the street of Owerri, Nigeria. Some Nigerian civilians have even turned to mob justice to arrest gay people. Last year, a video of two gay men being forced to have sex by people who broke into their house went viral.

Even as I was grappling with the new threats in my flat in London, news broke of Sharia police in Northern Nigeria arresting 12 men on suspicion of homosexuality. The men were accused of planning a gay wedding. The police commander said their sexuality was confirmed by "the way they act and talk." The police officers, like many others, think they can deduce a person's sexuality based on their mannerisms. On January 21st, a popular Nigerian gay blog (which is run anonymously) ran a story about Nigerian police trying to track, trap, and arrest and extort money from suspected homosexuals.

Of course, Nigeria is not the only country where it is dangerous to be gay. Homosexuality is currently illegal in 38 out of 54 countries in Africa. Too often, death is the fate of visible African LGBT champions like me. Gay rights activist David Kato from Uganda was killed in January 2011. In June 2012, Thapelo Makutle, a South African transgender, gay man was killed. Nineteen months ago, Eric Ohena Lembembe, the leading Cameroonian LGBT activist, was tortured and killed.

Today, Nigeria is largely in the international news because of Boko Haram. But the ongoing, state-approved violence against LGBT people speaks to deeper social problems, including human rights violations and a rise in HIV infections  among a closeted and fearful LGBT population.
You can read his full article on Washington Post here.
Photo Credit: Instagram