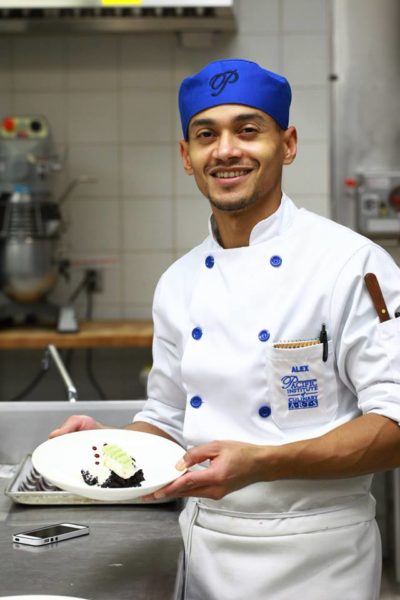 It's that time of year… again. St. Valentine's Day! I know some of you are rolling your eyes, while the others are grinning from ear to ear (abeg don't shine your pearly whites until you see what your boyfriend, girlfriend, hubby or wife has bought you this year as a love declaration). Anyhow, I will be praying for all of you to receive flashy and expensive gifts:D
Speaking of cost, I know fancy desserts and sweets can be pretty pricey, and if price isn't the issue, then it becomes about standing out from the crowd. Everyone is trying to be unique these days, and why shouldn't you?
In this spirit, I'm going to share a recipe and method for preparing what I like to call Meringue Kisses. These tiny, bite sized sweets are an ideal gift for special occasions like baby and bridal showers, birthdays, as well as a token of love or appreciation. I love that they are small and don't pack too much of a caloric punch, for those concerned about fitness, as I know I am! I also recommend this recipe for activity time with the kids, or with friends.
Mise en place (French for "put in place") is important to any cook or chef; if you place all the items you need to prepare your dish on the counter, you won't end up running around the kitchen making a mess, like a chicken with its head cut off. 😀
In this spirit, you will need to place on your kitchen counter:
Whites from 5 large eggs
1 pinch of salt
¾ cup (200ml) granulated sugar
5 tablespoons of icing (confectioner's) sugar
KitchenAid
Table, or hand held mixer (I don't recommend using your "guns" to make a meringue, unless it's your arm day at the gym and you're feeling lucky!)
Oven sheet tray lined with parchment (baking) paper
Piping bag, a star, and a round tip
Food colouring (GET CREATIVE!)
Oven (at 80-90 degrees Celsius)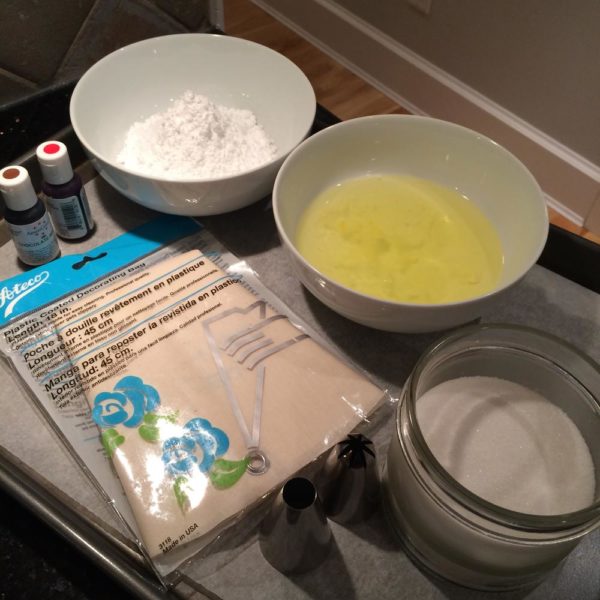 Once set up, pour the whites into the mixing bowl, add a pinch of salt and mix on high.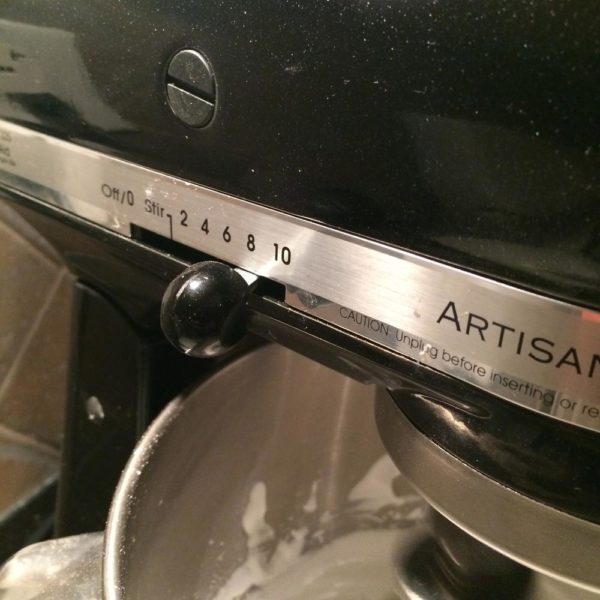 until the whites appear frothy.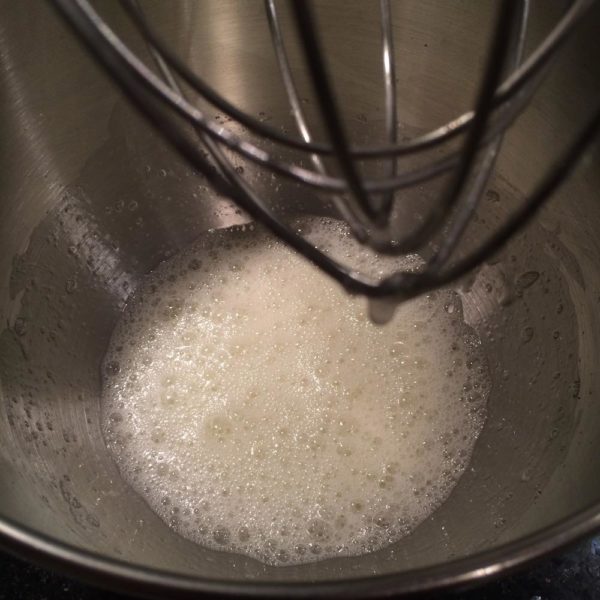 Now, you need to add the granulated sugar in three stages, not all at once, about 30 secs. – 1 minute. apart.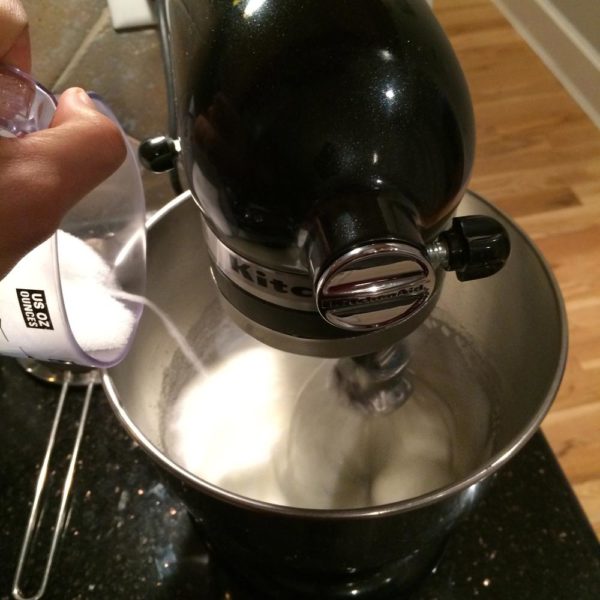 As air is incorporated, the meringue will appear whiter and thicker, but at this stage it will not have enough body to stand up on its own.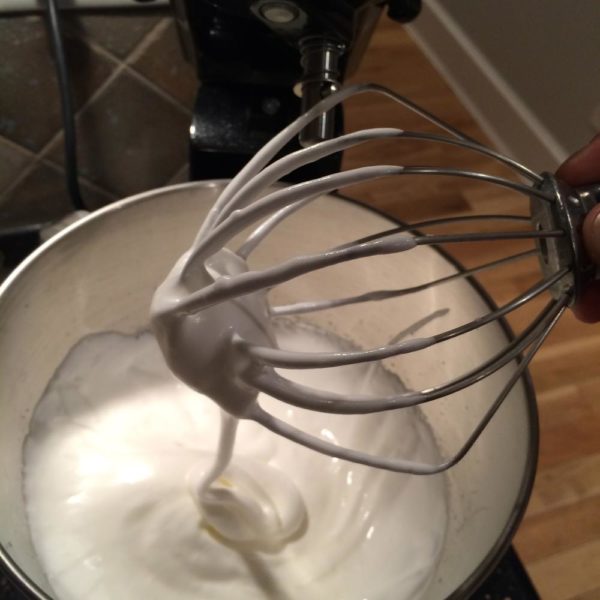 Sift in the icing sugar all at once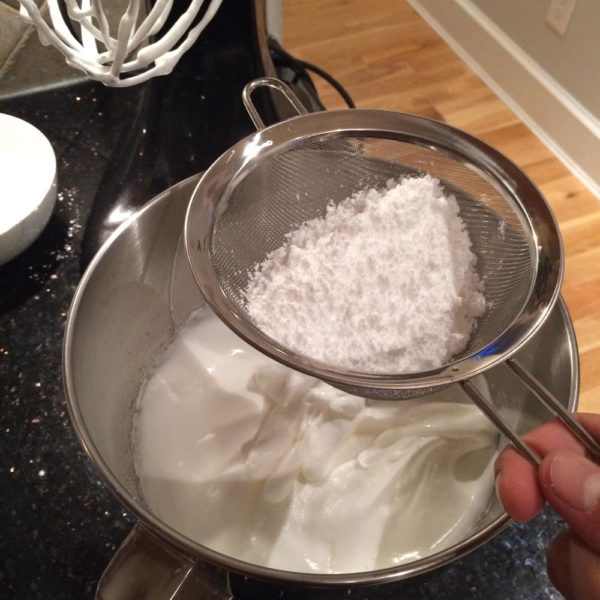 and continue to mix on high for another 5 minutes or so, until the meringue reaches a stiff or firm peak stage.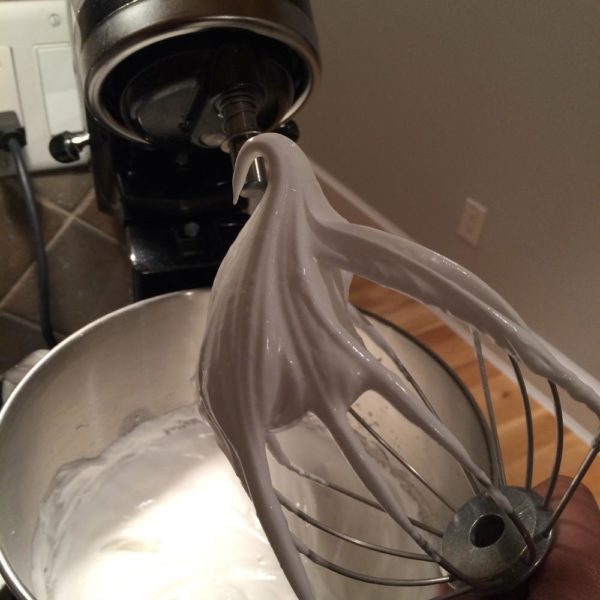 Put about half of the meringue in another bowl, and add a couple drops of the food colouring to the mixer bowl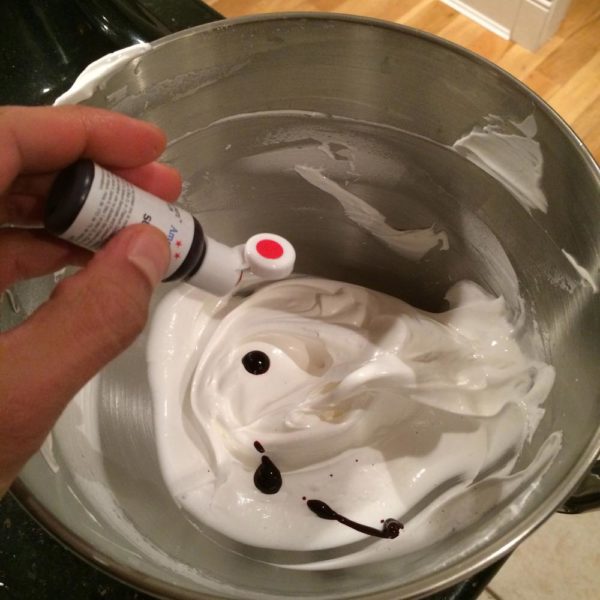 and mix for a few seconds until combined.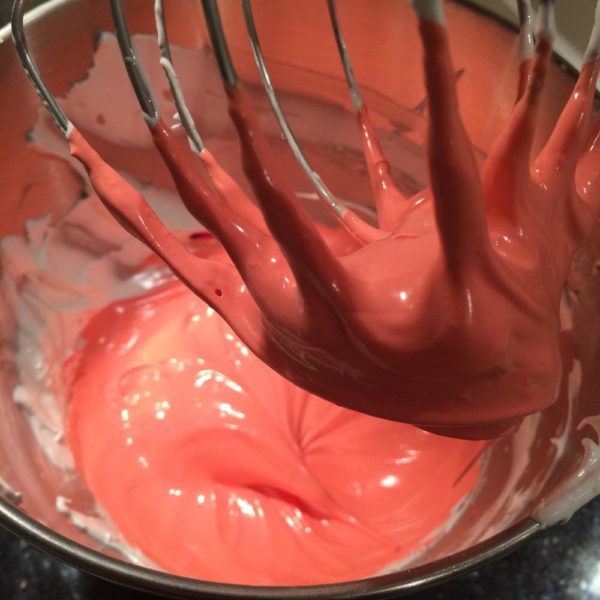 Add this coloured meringue to the bowl with the white meringue and swirl, DON'T OVERMIX!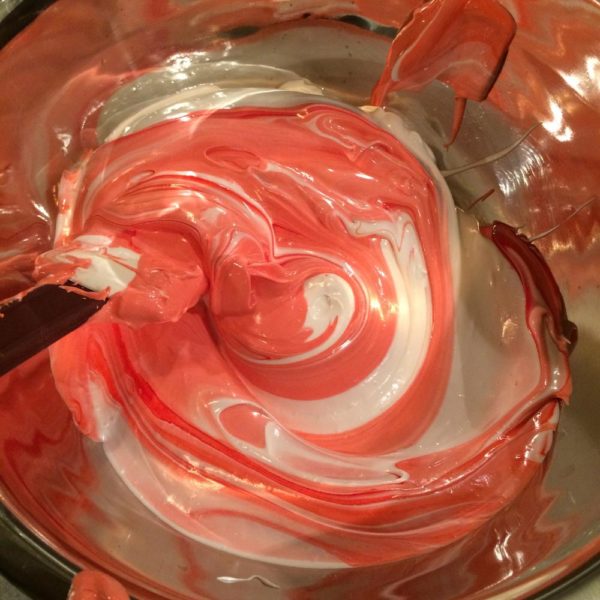 Insert the round piping tip into the bag and spoon in the meringue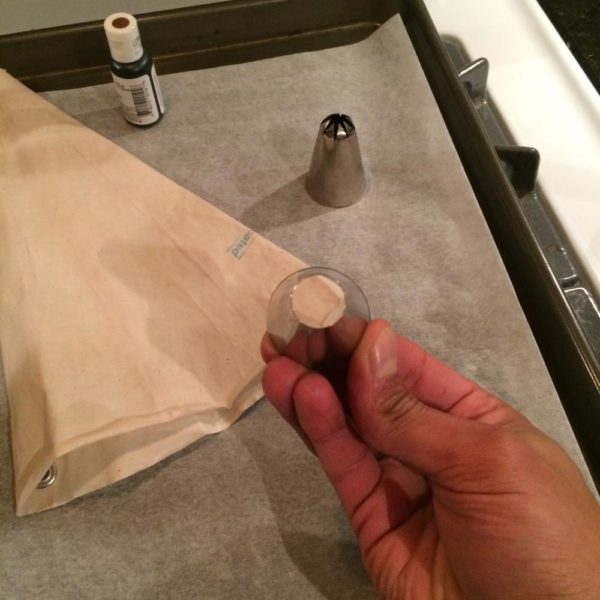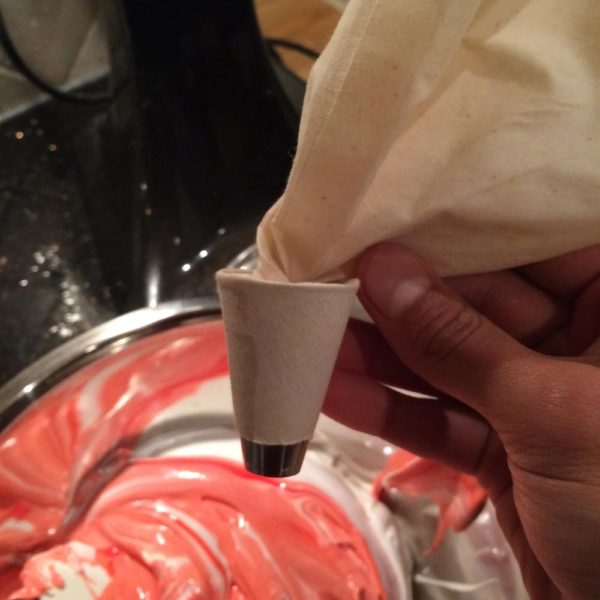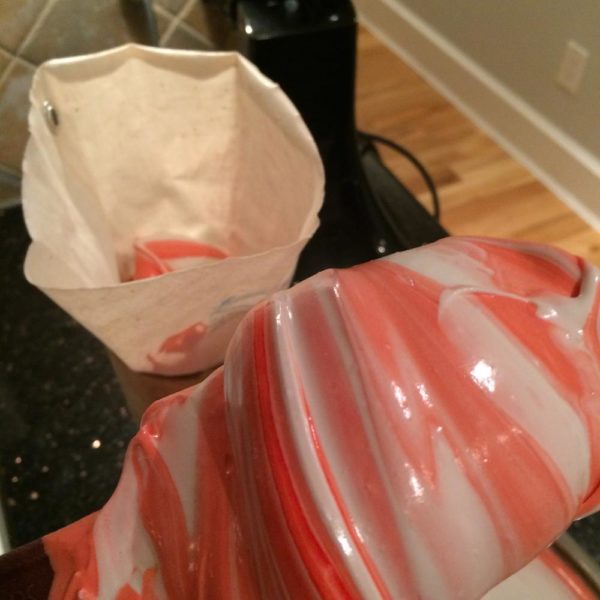 Pipe the meringue kisses onto the parchment lined tray by hovering over the tray about ½ an inch and pressing, then pulling away when the meringue touches the tray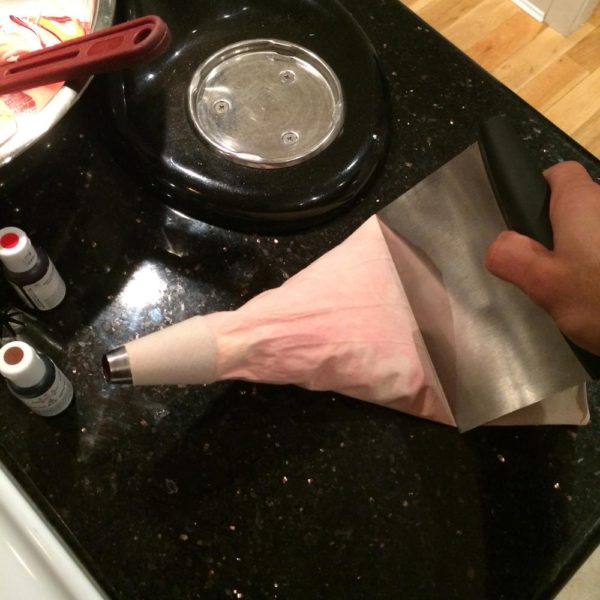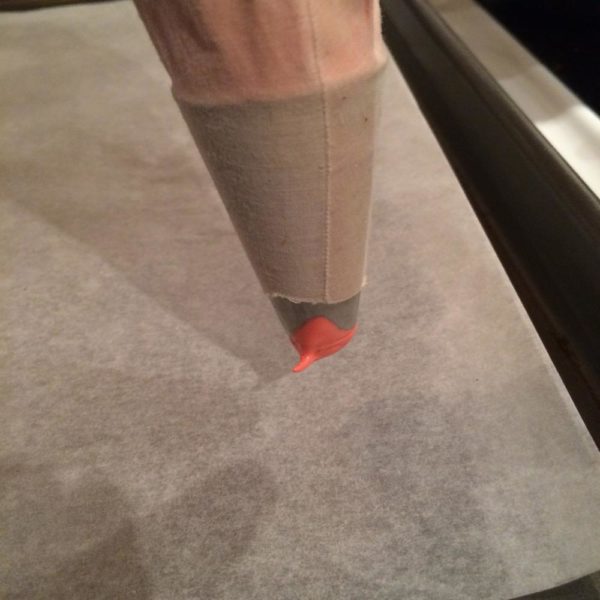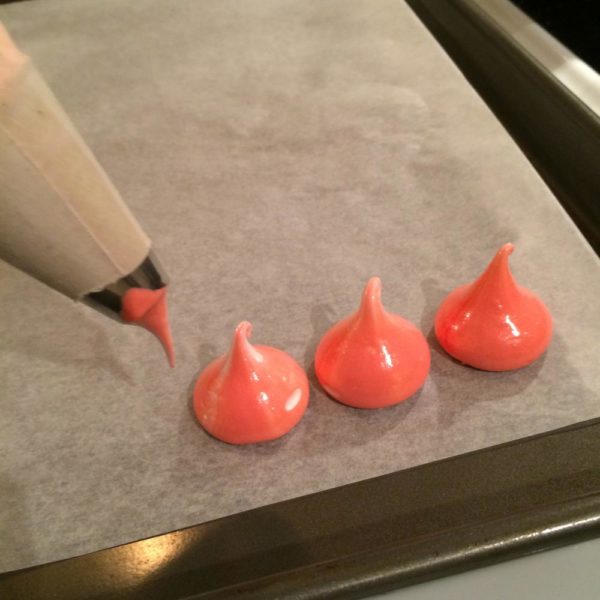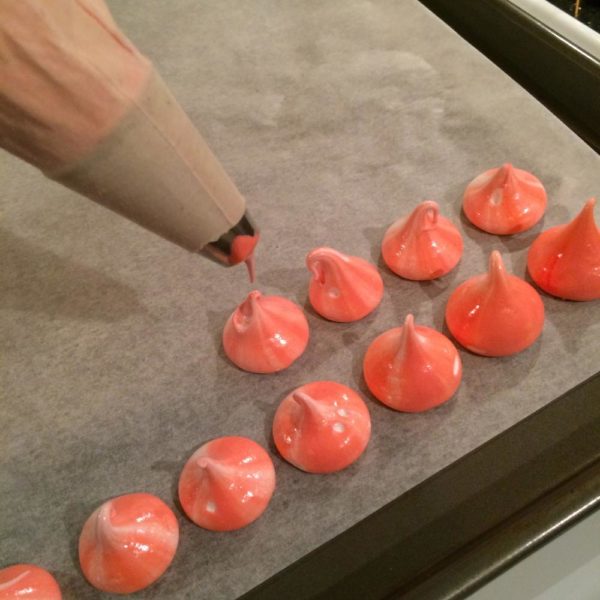 You'll probably have to practice this motion about five or six times before you get it, STAY IN CONTROL! Repeat with the star tip.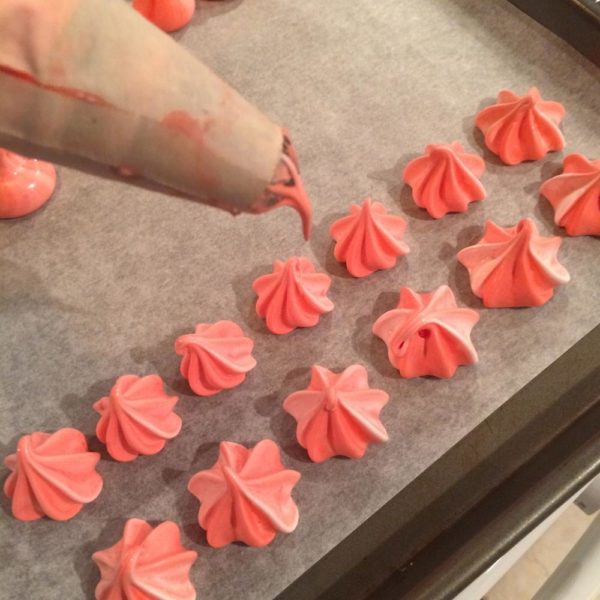 Preheat the oven to 180-200 Farenheit (82-93 Celsius) and bake the Meringue Kisses for 2-3 hours, or until dry. We're baking at such a low temperature because all we're doing in essence is drying the meringue.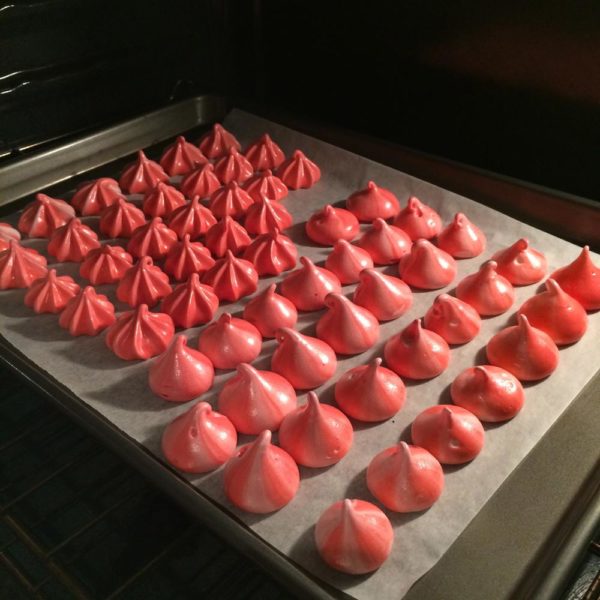 Once dry, you can present (or eat :D) them just as they are, or sandwich them together with any store-bought jam or caramel. If you're so inclined, boil an unopened can of evaporated milk in water until it thickens to resemble a dulce de leche, then use this as the center filling.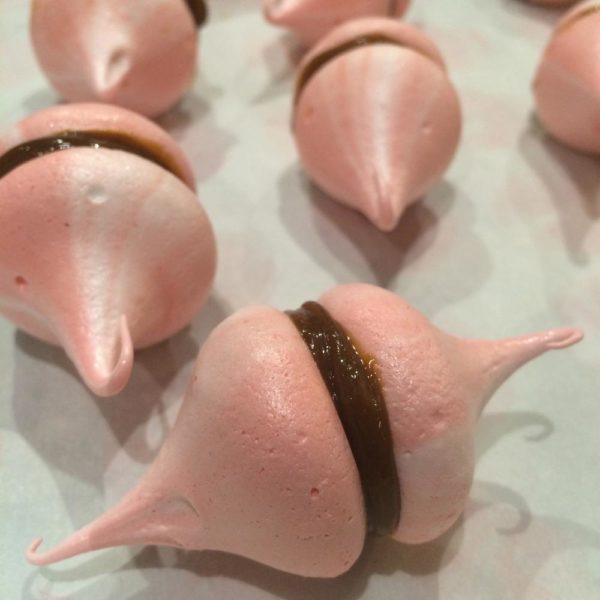 Phew, you did it! I hope you're not overwhelmed. With some patience, organisation, and repitition, you shouldn't have any issues nailing this recipe.
Meringue is one of the most versatile bases for confections, and you're not limited to piping in the shape of kisses. You could spoon the meringue directly onto the sheet tray and use the bottom side of the spoon to create an inverted dome shape, which after baking can be used as a meringue cup for fresh fruit and sweetened whipped cream (Crème Chantilly).
I'll go more indepth into this on the next installment, but until then, remember to cook with class and serve with style! 😉