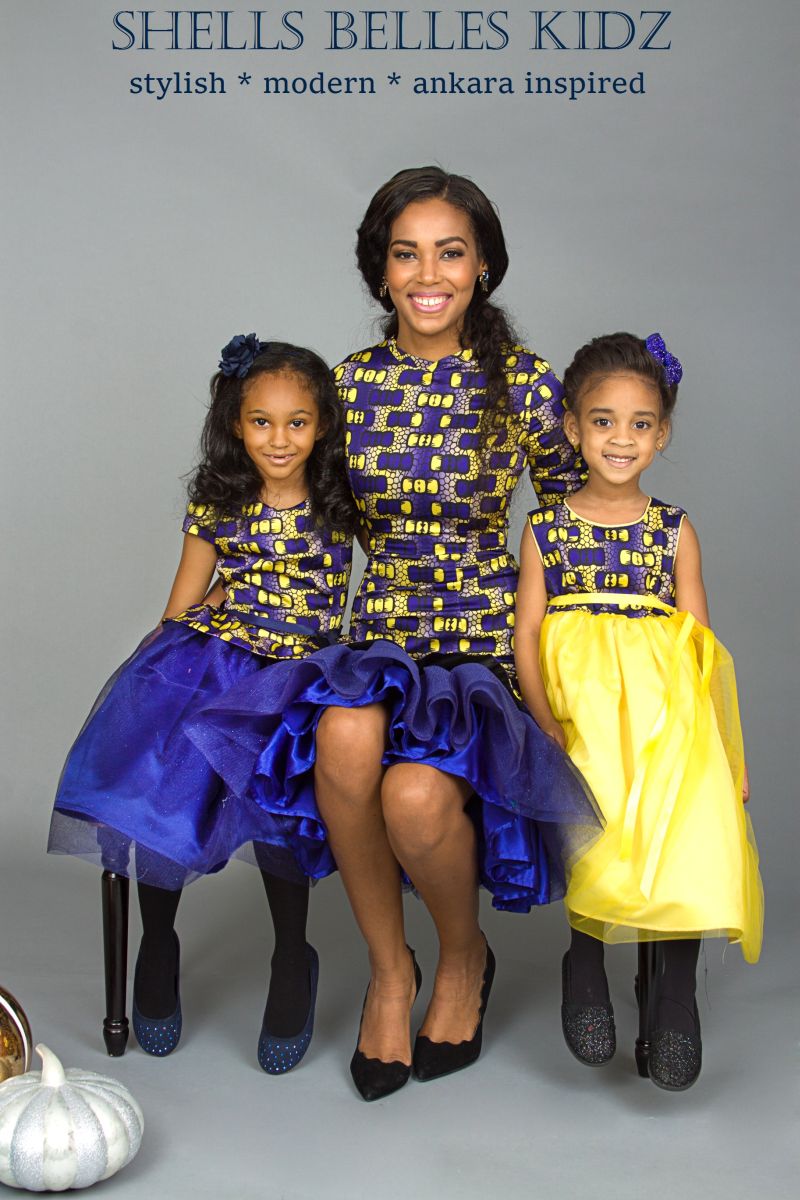 Are you ready to 'awww' at these cutesy little girls?!
US-based design label Shells Naija's kids' line Shells Belles Kidz has released 2 sets of adorable photos for their "Pony" and "Periwinkle" collections, and it has got us having baby girl wishes. The line's Summer 2014 collection was debuted here last year, and we are excited to unveil their Summer 2015 collection campaign – "Mommy and Me".
The collection recently launched in the US, and it features a mix of silk, sequins and chiffon fabrics as well as ankara in ballerina styles and gowns. We love how the little girls'and their moms are paired – perfect for a mommy and me day.
Check out the collections below;
Periwinkle Blu Collection
Pony Collection
Photo Credit
Photography: Marvin Burwell
For more information on Shells Belles Kidz, please visit www.shellsbelleskidz.com