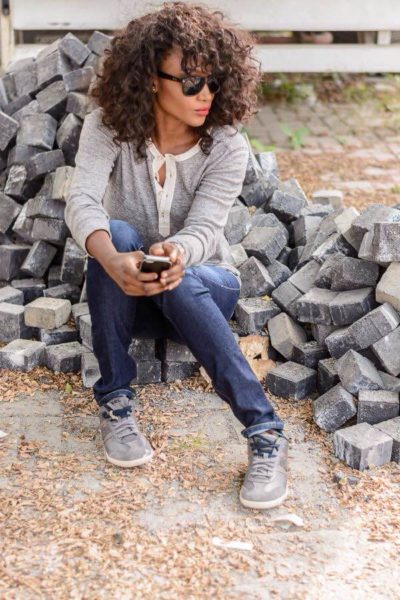 I was getting quite irritated with my friend, and wished she would just drop the matter. You see, several years ago, an old friend had turned aggressor. And now, six years after I had walked away from the whole mess, she sent me a message saying she was sorry, a message I barely read and deleted- which prompted my current friend's intercession. She decided it was her christianly duty to press upon me to forgive and forget. She didn't understand why the "sorry" was not good enough and why I was reluctant to talk about it, but kept telling her to leave matter for Matthias. She say God talk say make we no dey remember vex… I tell am say, "okay, I haff hear". She no know say the matter wey she wan put mouth, Oghene Chineke God himself go talk say WAOWWWWW just start inspecting the clouds and whistling.
Please, what is "sorry?" Is it an animal, place or thing? Just kidding, but I swear, some people can sha do some things that can make you wonder and shout "AHHHHHHH!" until a fly enters your mouth. Like this old friend of mine.
Religious people can be tempted to see repentance as an easy formula to ensure favour with God, without having to fundamentally change their lifestyles. There is a difference between saying, "I am sorry", and "I was wrong, it won't happen again." One accepts responsibility for one's actions – and the problems they caused, the other does not. Apparently, it is easier to say sorry than admit to any wrong-doing.
Anyway, let me start the tori.
Once upon a time, many years ago, I found out that my bobo of two years had met a friend of mine while we were on a "little break" the reason for which I can't even remember. A few weeks later, we made up and continued our relationship.
But confusion is when you are out with the girls and you are forced to borrow your girl's phone to make an emergency call to "dearly beloved", only to see his name pop up as a pet name. Trust is when you confront him about it and he acknowledges the meeting of the person but denies any indiscretion. Naiveté is when he hugs you tightly that evening and swears he will never "do you like that" because now he knows she is your friend – and you believe it. Inexperience is believing everything said, just because it was uttered.
Yep, what did I know? I was inexperienced, young and in my first official relationship. All I knew about relationships was from watching my parents' and applying the best of their love to mine. This was before I learnt that not all prize was worth the hunt. Me no know say no be every yam wey dey farm na e fit to chop. Just because something looks/feels like yam, does not mean that it is a yam. Sometimes, it is an agbalumo. A very acidic agbalumo.
Like play like play, na so the clap take enter dance.
I am the first to admit that people err, and that making mistakes is part of being human. We say/do the wrong things, we misread others and sometimes hurt people knowingly and unknowingly. But over the next two years, this girl became something else. I left the relationship many times out of anger, frustration and sheer tiredness but bobo would always come back and say sorry – begging, crying, very persistent and very contrite. Yimu. The uglier the attacks grew, the more peculiar I realized it was… because she would leave him alone when he and I broke up. But immediately he and I reconciled, BAM! She was back with a vengeance.
The drama was unending. She faked being pregnant twice, even faked a doctor's report which she took to his family as "proof". All I could say when he told me that she was pregnant was an incredulous "SO YOU ARE STILL GBENSHING THAT GIRL?!" Anyone who has ever had to listen to someone they love explain that their indiscretion had yielded fruit; a living being, can relate to how heart-breakingly painful it actually is. Worse, if the "baby-mama" was once a friend of yours. Words cannot describe it. And then the apologising started, the I'm-sorry-I-don't-know-how-it-happened, it-was-a-mistake, the-baby-is-innocent, my-family-is-pressurizing-me-to-accept-the-child, I-swear-I-don't-want-the-mother, please-don't-leave-me-baybeeeeee.
I was speechless and bursted into tears.
Suddenly, it became a tribal thing. Both of them shared tribal roots while I was Deltan. And then she said I was a witch, a Lagos wife, who had bewitched their son. She would threaten to commit suicide and slit her wrists if he didn't love her back. Once she locked herself in a room with him and swallowed the keys (so he said). Yimu. That she was willing to wait. She would send him "daily devotionals" and "long, love epistles". Some of these messages I read with my koro-koro eyes. Back then, I used to cook a lot, and would send an occasional bowl over. Hian! This girl took over and would go cook and send to his dad. Then she started to wear what I wore, and fix the kind of hair I did.
It was all very disturbing.
I would go to his place and see that she had put her panties in the drawer I kept my things. And she would put her "bikini" pictures where she knew I would see it. And then I would get strange calls. Some would abuse the skeleton out of my body. Once she called me with his phone when they were having loud sex (yes o, it got that serious), and another time she got someone to call me that there was a fire in my boyfriend's house and that people were trapped!
I rushed there to find no fire but two of them in bed.
It took a moment to sink in – that the tattered mess which laid all over the floor were what was left of my clothes. She had taken a knife to them and they had wrestled and decided to have angry sex on my precious clothes. But it wasn't enough. She had to have me see her in bed with him, so she had her friend pull that stunt.
Walahi, the list of atrocities she and bobo committed is longer than what a BN column can carry.
And then there were the very diabolical things. Some spiritual battle things… cough-cough. I have had a dead-rat jew-jew placed under my bed, hexes drawn on my door and death-threats with a coffin drawn and pasted on my door. Haba, it's not that serious, please kontinu without me.
And that was how I learnt to leave matter for Matthias. And walk away sharply without fear from anything that no longer serves me/disturbs my peace of mind/leaves me worse than it met me. I cannot fit to shout, biko. Eez not by force.
So, when is sorry not good enough?
When one consciously chooses to hurt another with great intent, and indeed does so continually over a period of years… saying "sorry" after-the-fact(s) is not good enough. Because saying "sorry" can easily become a commonplace and meaningless act of convenience. Another is when the people you treat with courtesy like receiving it, but don't accord you the same respect, time and time again.
What do you think? When is sorry not good enough for you?
Side note: (*clears throat*) I have decided to take a one-month hiatus from creative-writing. Make una no vex. I love you all eh. Even you, madam gidi-gba and minions. Not because you said sorry, but because I don't have a choice. Life is a fleeting moment. Your sorry will never be good enough, but I forgive you anyway.
Kisses!