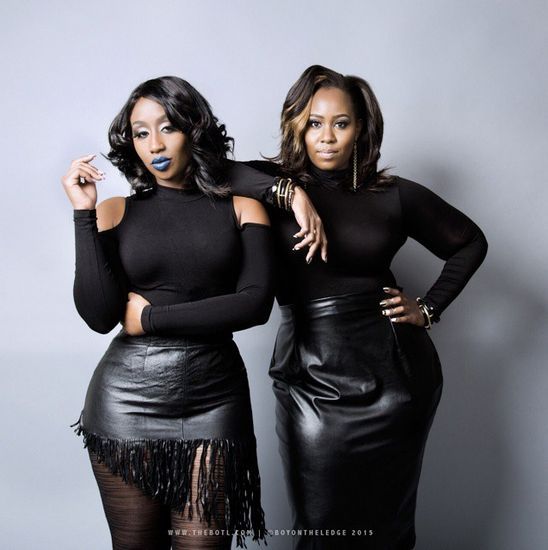 Say hello to these lovely ladies – the First Lady of Chocolate City, Victoria Kimani; and this uber-fab makeup artist from Kenya, Muthoni Njoba.
If you think you've seen Muthoni's face before, you're right – we featured her alongside one of Kenya's popular style bloggers, Sharon Munida, in their "New Year, New Glam" feature. Click here if you missed it.
Now, we have her alongside the hot Victoria in a recent shoot by photographer, Clement Mwangi. The shoot shows the ladies rocking stunning makeup looks created by Muthoni, in all black showing off their curves.
Muthoni took the chance to share some inspiration for women in the arts;
Less than a decade ago a Kenyan girl would be considered insane to dream about growing up to make a living and following a career in the arts. We were told being a doctor, a lawyer or climbing the corporate ladder were the only respectable and celebrated careers. Today it's exciting to see the beautiful, talented female artists chasing their dreams and making it a successful career. We are so blessed to (be) part of this shift, in this present day artists are the game changers. Let's embrace and celebrate each other in this new direction and pave the way for other young girls who want to pursue a career in the arts.
See a few images from the shoot below;
Photo Credit
Photography: Clement Mwangi | BoyOnTheLedge (Instgram: @Thebotl)
Hair: Corrine Muthoni Nyumoo (Instagram: @Cmnyumoo)
Makeup: Muthoni Njoba (Instagram: @MuthoniNjoba)
Models: Victoria Kimani (Instargam: @VictoriaKimani) & Muthoni Njoba (Instagram: @MuthoniNjoba)
Photo Source: Instagram