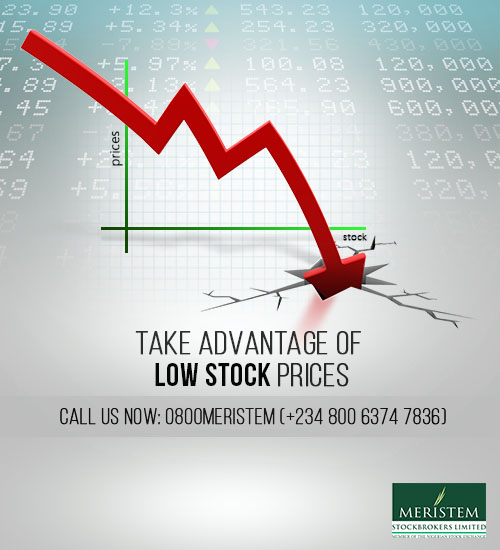 With stock prices this low, making money has never been easier. Time and experience has shown that one of the smartest and most profitable ways of  growing your wealth over the long term is by owning stocks! Virtually all the billionaires we have both locally and globally today, own a large block of shares in a public or private corporation that give sizeable returns either on capital appreciation or through dividends  payments.  Although your beginning may be humble, it goes without saying that being  proactive is a virtue that comes in handy when investing in stocks, especially now.
 According to popular saying, the best time to start investing is yesterday, and it could not be  truer now for shrewd dividends -seeking investors who are taking advantage of the favorable  climate in the current equities market. Not only will these quick thinking investors rake in  dividends, they also have the added advantage of enjoying capital appreciation on their stocks with impressive numbers in their 2014 Financial Year results.
One of the major benefits of stocks is their ability to give you a current income (through regular dividends payments) and grow your wealth in the long-term. That's why if you're a  smart investor, we urge you to take advantage today of stocks that have dividend expectations as well as anticipated impressive top- bottom line growths.
So what are you waiting for? Grab the bull by the horns and get in touch with your investment advisor now! Call 0800MERISTEM or 080063747836 to start investing or http://bit.ly/1NBdyrA for further information.
________________________________________________________________________________
Advertorial – Sponsored Content