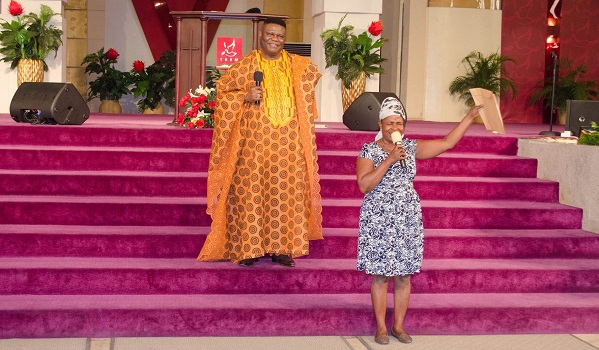 Josephine Ugwu, the cleaner at Murtala Muhammed International Airport (MMIA) who found and returned a bag containing international currencies worth N12 million, that a passenger had lost, has denied reports circulating that she received the sum of N12 million from The Redeemed Evangelical Mission (TREM) as a reward for her noble acts.
You will recall that General Overseer of TREM, Bishop Mike Okonkwo, gave Ugwu a financial reward, but the amount was undisclosed.
Reports subsequently began to circulate that she had been given a N12 million reward, however; according to multiple online news sources, Ugwu has refuted the reports.
 She reportedly stated to Encomium Magazine:
"I was at TREM for the Easter service but it is not true they gave me N12 million. I got a call from TREM asking me to come for their service. It is a lie that I was given N12 million. I did not even see the report.

Prayer matters most. That is the most important thing to me. Any other thing might follow. But prayer is the most important."