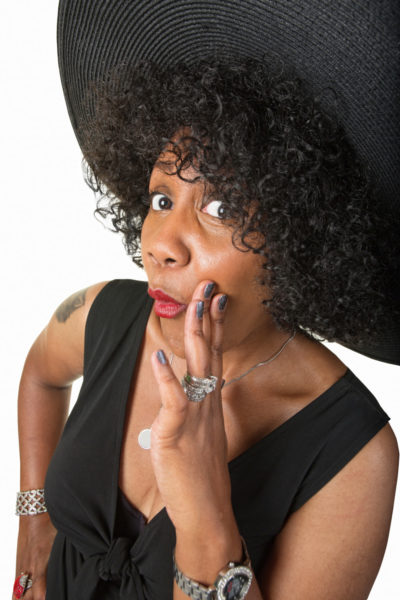 "Worry is like sitting in a rocking chair/it gives you so much to do/ but takes you nowhere. "
Over the years, I've had to sing that song to myself repeatedly to stem the tide of my natural inclination to be a Worrywart. It is a really bad trait; you find yourself worrying about things that you have no control over, or things that haven't even happened. It even gets worse when someone decides that it is you, Lady WorryWart, that they want to tell a secret to, or confess a crime to. I can already feel the heat rising in my ears from the many times I've found myself in this situation.
The role of a Secrets Keeper is a burdensome one. When someone confesses a heinous deed to you, they're inadvertently passing the buck of their burden to you. There's something about the saying 'a problem shared is a problem half solved' that makes you think only about the sharer of said problem. How many times do we think about the person who was sitting on his own and finds himself with this information being thrust upon him? Then, in all of this the person (Super Human that he is) is expected to bear that burden all by their lone self!
Now here's the thing with secrets: the best kept ones are the ones that are never divulged to anybody – not even your best friend and confidant. I mean, how is it a secret when even one person knows? If you invite me to help you bury a body, then it's no more a secret! The minute you bring someone else into that circle, it automatically becomes that person's own secret – to do with as they deem fit.
Yollywood would have us believe that the best way to insure yourself against your secrets being divulged is by going to swear an oath to the old gods by a sacred tree. So picture this: you go to have an abortion with your best friend in tow. You make her swear an oath that she would never tell a soul. Best friend, afraid of the repercussions of ever telling anybody, swears that your abortion endeavour will go to the grave with her. But this system is not foolproof! How do you guarantee that absolutely nobody else knows about it? You can arrange to have all the medical personnel who performed the procedure killed, but how do you sort out the Ifa priest? It's just long, complicated and unneccesary.
Another aspect of the expectation to keep secrets is the fact there are no guarantees that the owner of the secret has told only one person. So you have a scenario where Michael slept with his boss' wife. In a fit of guilt, he tells Dapo, his best friend and Day 1 guy. He is assured of Dapo's loyalty and fidelity. Dapo's a stand up guy like that. He won't break his word. One evening after a few drinks at a bar in Lagos, someone is talking about how Boss is very arrogant; Michael leans in and says to Emeka and his girlfriend Emily, who are sitting next to him: "Make I tell una one secret! No tell anybody oh! Me dey gbensh that Oga wife well well."
Alcohol is a fatherless entity! Just like that, the secret is no longer much of a secret. Poor Dapo is carrying around this heavy burden of knowing his friend is an adulterer, who might lose his job if he, Dapo, drops the ball on this heavy thing that he has been entrusted with.
While there's no discounting the fact that great relief comes from having someone to tell stuff that you have buried hidden away, a little consideration needs to be given to the person you're sharing that information with. Is the person strong enough to handle whatever you're about to lay on them?
This isn't even a case for whether the person loves you enough to hold what is important to you; neither is it a case for how close you are to the person.
The job of holding anybody's deep dark secrets is incredibly difficult. Life is already hard, having to deal with your own demons. It would be crazy to compound issues by adding someone else's guilt to yours.
At the end of the day, everything hidden usually comes to the fore; whether you want it to, or not. Our deepest and darkest secrets are best buried in the recesses of our hearts.
Think about it! Sometimes, it's not always about you.
Have a beautiful week ahead.
Live. Love. Laugh.
Toodles!
Oh, and before I go…let's take a quick minute to shout out the people who have absolutely no interest in boxing, and defied all odds, NEPA, fuel scarcity and whatnot to watch the big fight #MayPac. Y'all are the real MVPs! Forget TeamMoney.
It takes an enormous amount of self-sacrifice to be able to invest so much (and don't tell me cutting your sleep hours short is not sacrifice) just because everybody is doing it.
Photo Credit: Dreamstime | Scott Griessel