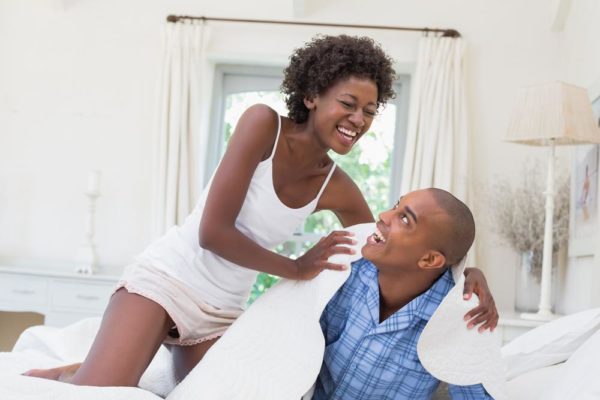 Some evenings ago, I stumbled upon a Battabox production in which the presenter, the amiable Odunayo quizzed Lagosians on the street about their views on sex toys. Let me quickly mention, that I think Odunayo is arguably the best presenter in Nigeria today. She has a wonderfully infectious knack of putting her interviewees at ease, and getting them to open up on awkward subjects. She does not seek to hog the limelight, and her ability not to take herself too seriously and not appear judgmental is epic. Shout out to Odunayo – Esco is a fan.
Moving on! One thing I noticed from that video was the scorn with which the use of sex toys was viewed. One of the persons who gave his opinion in the street interview was dismissive "All this sex toys, or toy sex sef…" You go wound o!
Another thing that caught my attention was this: the presenter visited a sex toy vendor, who stocked blow-up dolls, and all manners of sex toy paraphernalia, albeit with their instructions in Mandarin. It was mind-blowing that this sex toy shop was in a neighborhood that looked like Agege or Oshodi, and not in Victoria Island or Lekki as one would expect. The vendor also claimed that business was really good – the toys had been flying off the shelves.
Ah, so Nigerians engage in 'toy sex' in the less affluent neigbourhoods? So does this mean that the common man purchases sex toys? You know we love to pretend in this country, and many will swear with their father's life on a cutlass that they do not engage in such.
From speaking to people, who did not use the religious sentiment all the time, here is what I was able to find:
Merits
Sex toys help curb sexual frustration among those who are single and not in a committed relationship. Used properly and safely, it can be an antidote to promiscuity. It also helps curb runs-girlism. Not everyone can attract a partner, and they may have little choice if they do not want to engage the services of a prostitute, or gigolo. So it is either sex toys or boy toy. Sex toys are not high maintenance and only need a battery change. Boy toys want plots of land in bloody Gwarimpa or Osapa London.
Regarding the first point, I knew this fine lass who told me that she used a vibrator frequently to "hold her side" – as she didn't want to be sleeping around before she got married. She was single but hopeful that she would meet someone soon. One day while she was at work, her mother found the vibrator in the closet while trying to borrow an outfit.
When she got back from work that evening, her mother and aunt were in the living room scowling and waiting for her. Her mum was seated on the floor with her wrapper lose, her hair scattered like mad scientist and her eyes bloodshot. It was obvious the mum had been wailing.
Her aunt questioned "Nkechi, so you want to finally damage your womb?"
It is sex aid to couples who need a boost in their sex life. So Nwaolodo will not feel frustrated if Benbella her husband is unable to finish last. Benbella is able to have after sex sleep and snore as much as he likes. While Nwaolodo can orgasm on her own with the help of the toy sex. Sorry, sex toy.
You cannot catch STDs, venereal diseases, or other yama yama diseases from using sex toys, as opposed to sexing a person. There is a qualification of course – you have to keep the toy clean. This advantage will not apply if you, er, borrowed or used another person's toy. Ewww…
Arguments Against
Sexual Perversion. An argument against is that the over use of sex toys will lead to sexual perversion, social loneliness and low self-esteem. Overt users may not feel encouraged to socialize, get to know or chat up other humans, as they have a fall back option. Someone also asked why I think sex toy vendors always package the product in a manner to conceal its content when shipping – to save the buyer the look of shame from the postman or neighbors? It is a tool of stigma, he said.
I remember seeing a documentary on the BBC some years ago about the evolution of sex dolls. The documentary featured one man who looked to be in his late 60s or early 70s. He had been divorced for years and lived alone, as his kids were grown. He took the presenter on a tour of his home, including a spare bedroom which he had outfitted especially for sex toy recreation including mirrors on the ceiling and trampolines. There was a huge harness hanging down from where the chandelier used to be. He had purchased a state-of-the-art doll – the type which contracted, expanded and throbbed during use and also squealed in excitement. He named the doll Imra, and kept referring to it by that name. He had also strapped Imra's limbs onto the harness so that her legs were apart in a sitting position like on a swing.
He said that he sexed Imra 2 times a day, and at least 6 days a week, with one day for cleaning. Sai baba!
I also noticed, and the presenter seemed to notice as well, that the harness was already looking slack from over use. I remembered hoping that this papa would not pull down his ceiling due to the weight of the doll on it, and kill himself all in the name of shining plastic congo. Talk about tearing down walls.
Unrealistic expectations: Critics of sex toys argue that they tend to give users unrealistic expectations of partner-to-partner sex. They may have a point. Have you see the sizes of some of those dildos? They are gigantic, and are larger than the average penile size for men (though Hausa-Fulanis were not included in the statistic) Some of these sex toys are powered by batteries and can go and on and on, and so can satisfy like a Snicker bar (or 2 wraps of fufu) Unlike a human partner, who may tire, or come too fast or lose steam. The blow up dolls do as they told until the owner finishes, deflates them and shoves them under the bed.
So if a user gets too used to satisfaction from sex toys, will they be able to cope with traditional sex with a person?
Un-African. Some Nigerians also argue that the use of sex toys is Un-African, and hence a taboo. On the flip side, it can be asked that what then is African? Certainly not the use of condoms or pill contraceptives. For all we know, centuries ago, before the British had colonized the areas we now know as Nigeria, Dagbolu the village hunter used to go deep into the forest in the dead of night to hump an effigy of Kunkuru? It may not have been written in the history books, as history usually leaves out the awkward bits. Maybe Mungo Park traded with natives by bartering sex toys and mirrors in exchange for gold and pepper.
What are the "merits" and arguments against the use of sex toys, from a Nigerian perspective? Please add some more in the comments. What are your thoughts? Yeah, or not for you. If so, why?
Photo Credit: Dreamstime | Wavebreakmedia Ltd