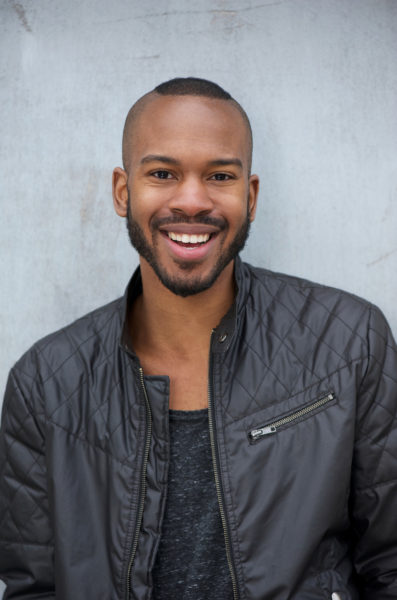 Some weeks ago, I got added to a Whatsapp  group set up by my secondary school alumni, and during one of our banter sessions, an ex-classmate used a throwback term I haven't heard in years. I chuckled over my cornflakes, and an idea for today's article was born.
My friends and I use slang when we speak. Slang is to language, what aso-ebi is to weddings. It fosters camaraderie, as everyone breaks it down to the very last compound. One language,  one understanding, one love, one cause.
Nigerian English is rich with expression because of some of the slang we use, many of which are derived from vernacular or native dialects. The reason why the faux Lekki-British accent sounds ridiculous to most is because it forgoes the use of Nigerian patois, in order to sound cool and foreign and everything that it is not.
Unsurprisingly, the most popular slangs are those used for the most usual everyday actions, articles or interests: Food, shelter and clothing. And sex too.
Let us take eating for example. There are literally hundreds of ways to express the fact that "man must wack". Other words for "eat" include: lem, chop, gwanz, grub, graze
What about food items?
Garri – oto, gun p (gunpowder), garrium, Gary, cassava flakes
Cabin biscuit – kpako
Soft Drink (soda) – minerals, milala
Snail – Congo Meat
Sour Sop – chop-chop, sowanstop
Turkey – tolotolo
Bread featuring egg and/or suya – Shy
You need money to buy food unless you decide to beg, steal or borrow.
Well, money has a gazillion informal equivalents – pepper, mula, paper, cash-flow, scrilla, dosh, bread, corn, coins
I bet there are millions of jargons for the words "girl" and "sex", no doubt coined by menfolk ranging from the ingenious, funny to outright mundane.
Fine Girl – han, yo, chickala, kele, broad, babe, dime, shorty,
Have sex with – nack, chop, lash, poke, smash, doke, poke, straff, rod, chook, climb, bala, slash, take/receive banana, shoot film…..
A term of endearment used by male friends to refer to each other – blud, brotherly, bruv, manz, guy, chairman, nna
Sometimes there are also derogatory or condescending  lingoes  which sound more insulting than the plain English language simile.
Lady of easy virtue – kpom, agbana, runs girl, kpao, skelewu, chop and clean mouth, take-away, tilapia
To suck up to somebody – famz, seek perch, otimpku, follow follow
To poop – block, log, jaguar-lize, do a Number 2
Miserly person – aka gum
Unsophisticated persons – bush, razz, locomotive
Unpleasant person – Armpit
Naïve person – JJC, learner, egbe, ju-man
On the flip a rather smug know-it-all can be called any of the following: over-sabi, omni-knowest, olofofo
You really cannot win.
Some slangs have  layered meanings. If you are inviting someone to a social event you plan to throw,  you could explain how big or private we were planning to go with the occasion by using the right lingo. That way you could subtly tell the invitee from bringing an army of mo gbo mo yas (uninvited guests) with them when coming or discourage shant-grees (desperadoes) from crashing the event and wolfing down all your food. It may not work anyway, as in Nigeria you plan for 100 but end up hosting 1000, but the terms are there:
Big Party – bash, rave, puree, owambe
Get-together – come chop
You probably need to dress up real slick attend a party right? For that you will need – baffs, kacks, "fine cloth"
And if you are a smoker despite the Federal Ministry of Health's warnings that they cause cancer, malaria, poverty and every malady under the sun, don't forget your cigarettes – fag, bazz, blaze, scabber, ciggie.
Some slangs are phrases rather than singular words, and explain the subject/object much better than plain English would.
For example, in some Eastern jurisdictions, a motor-bike (okada) is called "E nag a?" which is Igbo for "are you going?" because that is what you ask the okada-driver.
In the same vein, there is slanguage to describe persons thought to be mentally imbalanced or unstable or bipolar. You would say "Him head dey touch". Anyone who knows about tapping NEPA current from a neigbour or trying to earth wiring from an appliance's broken plug into a socket can relate.
Some slang have no direct translation because they convey a combination of feelings, trepidation/defiance and attitude which are too much for ordinary English to buttress. They may also mean multiple things depending on context. I will explain as best as I can. Did you ever see the 1997 motion picture "Donnie Brasco" in which Johnny Depp's character an undercover FBI agent, picked up casual dialects used by Italian mobsters he had been infiltrating?
One term popular among the Mafia was the phrase "Forget-about-it".  You used this short phrase if somebody said something to you, but the issue was not worth your time, energy, mental effort, or emotional resources.
In Nigeria, we have something similar, when we use the term "Abegi!"
Examples:
Mr. A: "Na wa o. NEPA has not given us light for 7 days straight. This government is really setting us back. Meanwhile Baba is busy travelling upandan (up and down). We for allow Jona stay another 4 years."
Mr. B: "Na today? Abegi!!!!!"
However, the term "Abegi" can also be used to answer any query, or put a shot stop to any enquiry/discussion. Or call someone's bluff. Or disagree with someone but in a sarcastic underhand manner. In that instance "Abegi" would mean "please o!"
Mr. A: "Chairman, see as you are chopping life. Please remember me when you are in paradise"
Mr. B: "Abegi. All na film trick o. Before EFCC go come carry man"
What are some of the ones you use?
Photo Credit: Dreamstime