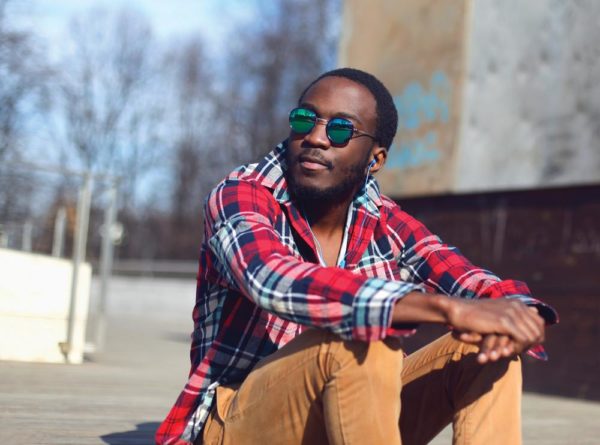 I was having a conversation with a friend the other day and he told me of his resolution to magically move his meetings with clients and prospects to happen all in one day. His reason was that it would be a complete waste of fuel to do otherwise. I was amazed at his creativity and how he quickly crossed the Ts and dotted the I's to magically make that happen all in one day, which I think he wouldn't have done typically. In the past few days you could drive in some usually busy areas in Lagos and feel like you're cruising at the wee hours. The roads are surprisingly free.
Nigeria consumes about 40 million litres of petrol per day, an amount far above the capacity of its dysfunctional refineries, which costs the government about N914 billion ($4.6 billion) in a year.
Just a few weeks ago, carriers of petroleum products into Nigeria embarked on a week-long strike action over the non-payment of fuel subsidy arrears amounting to about N158 billion ($790 million). This caused severe shortage of petrol in Nigeria's major cities, which has resulted in stretched queues and a significant disorder to normal living. Although the Federal Government responded by claiming it had paid off the marketers, petrol is yet to be accessible and available.
Recently, I jokingly put up a post of Facebook saying that at this time, Nigerians would really not mind receiving petrol as wedding gifts or birthday present; and then a friend from India expressed shock and confusion as we wouldn't understand how an oil rich country would experience scarcity. But what he does not know is that, even though Nigeria produces oil, it still cannot adequately meet up with its local consumption of petroleum products considering that our four refineries are producing below capacity and so, Nigeria has to depend on the importation of the short fall to adequately service its local consumption.
Imagine the life of a typical Nigerian who wakes up in darkness, cannot use his car because he got tired of queuing up at fuels stations, cannot run his back-up generator for the same reason, decides to take a bus to work and is greeted with outrageous hike in transport fares. It is just unimaginable what many Nigerians go through every day. I think it is safe to say that Nigerians are the most resilient people in the entire world. I mean, despite the adversity, Nigerians manage to go about their businesses serenely.
The President has restated his commitment to resolve the protracted issues saying the Nigerians do not deserve to bear the burden of needless bureaucracy. I still cannot figure out how a group of people can afford to hold the entire nation to ransom – it is preposterous.
Some persons have blamed the current administration for the chaos, claiming it is a mere ploy to frustrate the incoming administration. Others have simply maintained that it is purely the height of negligence on the part of the current administration.
Nigerians across the states have been subjected to harrowing experiences as they have groaned while spending long hours at petrol stations in search of fuel. Everyone is on the receiving end – car owners, transporters, tricycle operators, motorcycle operators including those under the scourge of constant power outage are all in need to fuel their cars and run their generators. Consumers are now forced to resort to black-market or buy way above pump price. Regrettably, fuel scarcity is almost becoming a common phrase in our socio-economic lexis such that it has become a pervasive phenomenon.
I think that the present and outgoing government has the lion share of the blame for this scarcity and should, therefore, make every effort to set straight the minds of Nigerians, that the initial decrease in pump price was not intended to woo the citizens to support the administration, and that the present deadlock is not a deliberate attempt to punish Nigerians and frustrate the in-coming government.
On May 29th 2015, a new federal government will emerge and a new president, General Muhammadu Buhari will take charge of Nigeria's driving seat. The president elect has already vowed to kill corruption in Nigeria before it kills Nigeria – saying that tackling corruption is third on his agenda, after insecurity and unemployment. An attempt to crack unemployment would be immensely appreciated considering the fact that according to the National Bureau of Statistics (NBS), the rate of unemployment in Nigeria stood at 23.9 per cent in 2011, while urban unemployment was estimated at 29.5 per cent in 2013- Unemployed youth numbered about 11.1 million in 2012.
Nigerians have been advised to manage their expectations, but I doubt how effective that would be – considering the daily ordeal of Nigerians. No matter what, expectations are high; Nigerians want change, no matter how small.
Change is quite ambiguous. I think that Nigerians just want to live a better life and have access to the most basic amenities. That is not too much to expect and demand. Nigerians deserve better. I think that what we need is a fuel of change – That wind of transformation that will ultimately begin to improve the lives of common man no matter how trifling.
How do you think the incoming administration can make life modest for Nigerians?
Photo Credit: Dreamstime | Guasor