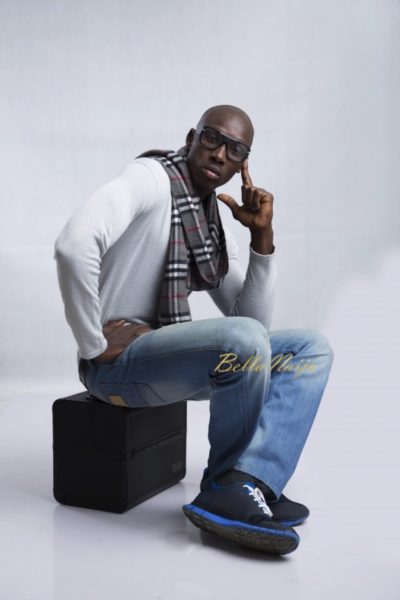 If you live in Lagos or any part of Nigeria Nigeria, it is very likely that you have been a part of the unending search for petrol to power automobiles and generators which have become part of daily life. Metaphors of life in Nigeria in recent weeks zoomed across TV screens and on social media around the globe have been pretty pathetic. Stretched queues, scowling traffic and chaos have now become a norm in major cities of Nigeria.
I am pretty sure if any multinational organisation is recruiting based on patience level, Nigerians will top that list. The best gift you can possibly give to any Nigerian right now is a keg of petrol. They will forever be grateful to you.
At every turn in Lagos and other major cities in Nigeria, you are accosted long queue of cars, tricycles at petrol stations waiting endlessly to buy gasoline. These Motorcyclists and vehicle owners now keep vigil at filling stations that have now become battle fields, as they struggle to fill their tanks, generating sets, and other fuel consuming machines. Nigerians are furious and have expressed disappointment in Muhammadu Buhari for embarking on several trips, and most recently to the United States of America for the Nuclear Summit, while Nigerians are suffering back home in the midst of unprecedented fuel scarcity. Some are convinced that this looming hardship is the change we all expected.
Just after the recent move by the Nigerian National Petroleum Corporation (NNPC) to assure the public of plans to end fuel scarcity in Nigeria and supposedly taken a series of steps to ensure that their promise is met, the situation appears to have worsened.
Petroleum Products Pricing Regulatory Agency (PPPRA) even went ahead to announced that The federal government has retained the pump price of petrol at the prevailing N86.50 for oil marketers and N86 for retail outlets belonging to the Nigerian National Petroleum Corporation (NNPC), for the second quarter of 2016; yet retail outlets still sell at ridiculous prices.
One would think that with all these measures in place "on live TV", Nigerians should be optimistic about the situation, but the opposite seems to be the case.
It is tough to imagine that for almost a month, Nigerians have been queuing at fuel service stations all over the country just to get petrol for their vehicles – the situation appears unbearable. Nigeria's economy appears to be experiencing even more setbacks with this worsening fuel crisis.
Petrol is selling over 200 Naira per litre in the South-south, but it seems to be worse in the Northern region where fuel is said to be sold at over 300 Naira. In some cases, buyers have to pay more than double the usual amount to get fuel into their cars.
Now imagine what this means for small and medium scale businesses who  rely on petrol to run electricity generating plants. If not checked, businesses will begin to close down.  This crisis has made goods, commodities and services increase in terms of prices. This crises, if not curbed will continue to affect socio-economic activities. It sure looks like the nation's economy is in shambles as the Naira is constantly experiencing a free fall.
Back to the promises. There have also been constant reassurances that all the three Refineries, Warri, Port Harcourt and Kaduna would resume refining crude oil for local consumption by the end of April to address the current scarcity. Again, should this promise be taken seriously? Time will tell.
Probing deeper, I'm left with no other choice but to wonder if Dr. Ibe Kachikwu, the minister of state for petroleum resources and Nigerian National Petroleum Commission (NNPC) was actually right when he admitted that the crushing fuel crisis could extend into May.
While the focus has primarily been on the fuel crisis, the case has been further worsened by the incessant power outages as power supply has further dropped to 2,600 MW, with the supervising agencies unable to give cogent reasons for the continued drop in power supply. The situation has left many parts of the country in perpetual darkness, as some electricity distribution companies, popularly known as Discos, get as low as 91MW for onward distribution to households.
President Buhari has embarked on more foreign trips than he has done within the country, despite the myriad of challenges facing the country: from the desperation to buy American dollars which has continued to affect its exchange rate at the parallel market, leading to further depreciation, to the lingering fuel situation.
Some Nigerians believe that President Buhari is engaging in wasteful international trips. Others believe that the president is restoring the confidence of the country in the international community.
Some others have gone as far as voicing their frustration on social media to say that Mr. President is fulfilling his dreams of travelling to his dream countries and is unbothered about the situation in Nigeria.
Many are of the opinion that the high note on which the beginning of the new administration of President Buhari was sung on the world stage seems to be fizzling out, and turning gloomy.
Does Mr. President's numerous trips really translate to repairing the image and restoring the confidence of the country in the international community? And will the NNPC and Federal government truly to their words to end this fuel crisis for good?!
This is indeed a tough time for every Nigerian and "hopefully", this nightmare will disappear soon. Hopefully.
Photo Credit: Foto.com.ng