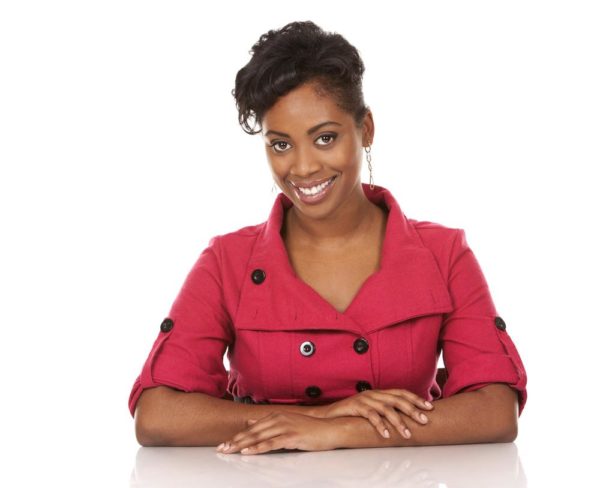 I love Nigeria's Federal Capital Territory, Abuja. I remember vividly, the first time I arrived there when I accompanied my brother and his family who were relocating from Lagos in 1999. We had taken a very comfortable double-decker luxury night bus, and when we entered Abuja just as dawn was approaching. I opened my eyes and saw the city. It was difficult not to love it.
The city was still relatively new, with a rough landscape, surrounded by dark rocks that seem to be watching over it like sentinels of a medieval age. Abuja's beauty was breathtaking and for a moment I thought I was abroad; but, I also remember thinking, and getting sad that the city is so superficial, a one-off in Nigeria. After living there for many years, and even attending Law School there; I soon realized that there are many other superficial/exorbitant things and people to encounter in Abuja.
There is a long entrenched urban myth about the 'Abuja babe'. The general consensus is that they are very expensive to be in a relationship with; they are mostly about the glamour, glitz, and all things money can answer to. In fact, it is whispered that the young and financially upcoming men who definitely cannot compete with the politicians and other top government workers in the town will have a rather hard time holding the interest of the Abuja babe. This generalization came up again recently, during a conversation with a friend of mine and I thought someone has to set it right.
There are two distinct groups of young ladies in Abuja. The first group consists of those who reside permanently there, probably grew up and still have families. The other group is made up of ladies who come into the town to 'hustle' for given periods at intervals. For the sake of clarity here, the former would be identified as the 'Abuja babe'; while the latter as the 'so called Abuja babe'. You see, if you are not fully informed, you will not easily distinguish one group from the other; which is what I think is responsible for the rather annoying over generalization about the Abuja babe over the years.
For the record, the Abuja babes – those who are resident there – are not the ones who commit all those well circulated atrocities you hear. No doubt, there are pockets of them who indulge in little runs bordering on the wild loose living, but there is only so far as they can go. Strong family presence will not let them carry on unrestrained. Oh, and many of them have regular work. They are the ones you meet in the offices of huge government corporations, institutions, Embassies of foreign Governments and other international agencies in Abuja, doing decent work for good pay. They are able to afford quite decent lifestyles too or their parents are top guns in the city with solid economic base providing the glam for them. From a biased distance you cannot tell them apart from the 'so-called Abuja babe' because the glamour and glitz are present in both. I have a feeling this bias has made some young men with weak self-esteem stay away from these ladies, choosing instead to join in propagating the urban myth about the 'Abuja babe syndrome.'
The 'so-called Abuja babe' on the other hand, is a different story. She doesn't reside permanently in the city. She is the roving financial predator who comes to town for extended periods to look for money. Some of them are students in the Universities and other higher institutions in and around the city. She is the one you will find at the bars of hotels in Abuja, dotting the tables of the affluent. She will never take you to her house. Do you know why? She doesn't live in a regular home. I hear there now exists, various comfortable service flats, housing up to ten girls per apartment; with each girl paying up to 5,000 Naira per week for accommodation. If that is where the so-called Abuja babe lives, she will never take you there. And of course telling lies comes naturally, and is a critical survival tool to her. If you asked why you cannot visit her at home, she will tell you about a fictitious strict aunt or other non-existent family member that would frown at such visit. If you asked about what she does for a living, as soon as she opens her mouth, better brace yourself for another lie. She can conjure up the name of a firm without thinking about it.
The so-called Abuja babes, have never had any decent job before, and probably not interested in having one. Why should they? Politicians dole out cash that is not counted to them! I hear they also steal from one another in their apartments and steal from the men that patronize them. They sleep all day and come alive at night; nocturnal creatures indulging in the skin trade. It is common knowledge that they even go diabolical. They can do 'jaz' (juju) to hold the latest maga (male prey) who they deem rich enough to give them the big break. Men I hope you are taking note? When you shirk family responsibilities but buy that latest car for that babe you met not long ago, I beg check well again, she don carry your name and picture go somewhere.
The uninformed young man, who approaches the so-called Abuja babe for relationship, will before long take to his heels when the demands start coming. Until then, there was no way the poor guy would have known who he was dealing with. And depending on how these babes rate a guy's financial capabilities, these demands are no joke; ranging from the petty like the purchase of bags and other material things to the heavy payments like house rents and even cars! The desperation with which they demonstrate their greed is phenomenal. More shocking is the fact that they even think they are more modest than their 'Lagos babes' counterparts, as those ones demand and obtain their own homes from their rich clientele. Some even own two,(yes… two) Range Rover SUVs. Hmmm, people should fear God o, and have sympathy for the generation of such men. (We may discuss the Lagos babes another time)
Interestingly too, these girls are quite educated, and usually pretty. Oh and they dress right and can hold their own at least as far as appearances go for any occasion. They love the city center and may not want to have anything to do with a guy who lives in a satellite town like Kubwa, Suleja or Nyanyan. But after sometime, the so-called Abuja babe realizes it's time to settle down and she cannot find a decent man. Her craving for affluent living is her biggest undoing. She cannot imagine settling down with a guy on entry level pay, while age is creeping up on her. In any case the turf for 'hustle' is getting lost to fresher- younger looking- latest 'so-called Abuja babe' who has just emerged; thereby creating an unresolved dilemma for her to deal with.
How do you know an Abuja babe from a 'so-called Abuja babe'? The distinction is in the details, and you have to look keenly. Suffice to say again, that every young, glamorous, successful looking female in Abuja is not a 'runs' girl. As for those Abuja babes who give the whole lot bad reputation, well, they know who they are…let it be.
Photo Credit: Dreamstime | Zdenka Darula