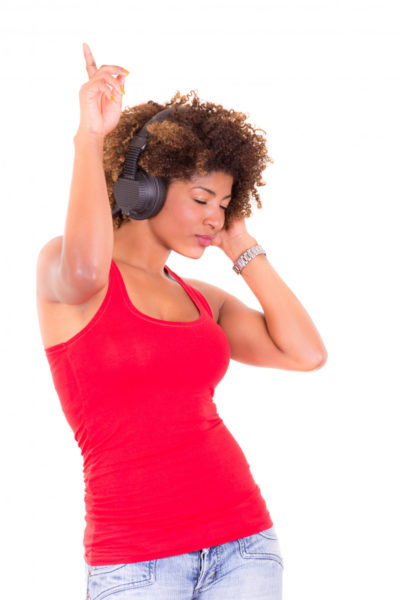 I believe you can tell a lot about a person by their playlist – at least their current real or perceived emotional state.   As teenage girls, we were apt to listen to certain types of songs while reading a Mills and Boon/Harlequin novel and imagining a future with the crush at the time. It usually graduated to songs you listened to when suffering a heartbreak; hugging a pillow, refusing to take a shower and crying ( I wonder why we always refused to have our baths) and then came the songs of defiance ' I'm a survivor', 'what's love got to do with it?' We always looked at those babes with side eye. 'No vex, you'll find true love'.
I had a good time with friends over the weekend listening to old songs and we started talking about songs that just remind you of certain times in your life; first heartbreak, friends, weddings, death of a parent or loved ones . I call them 'Milestone songs'. I'll share a  few of mine with you:
The entire 'Coast to Coast' album (Westlife) – Reminds me so much of secondary school; the friends I made there especially SS2 where I won the 'special girl prize for debate'.
Danfo Driver (Mad Melon & Mountain Black) – I know I might sound razz, but in SS3, my friends and I liked this song; maybe it was the 'I want to go to Unilag for nuff education…..' line, this song just reminds me of WASSCE, UME, SAT and TOEFL.
Don't love you no more (Craig David); I played this song in first year when I left my boyfriend at the time. He was such a good guy but I was bored. Several experiences later, this is a reminder not to let a good guy go and that while excitement and romance are important, you don't jump out when it looks boring, you work together to ignite a spark.
One Night ( The Corrs) – This inspired my first ****** experience
Have you ever (Brandy) – My first unrequited love. I liked this guy, he liked me back but he started foot-dragging. I would play this song and cry myself to sleep.
As you see me so (2face) – This song reminds me of the Miss UNN pageant. I had never worn heels before the pageant and this song was what I used to practice my catwalk leading up to the pageant.
Absolutely not (Deborah Cox) – this song gave me the strength to leave an emotionally draining relationship.
Jesus you're beautiful (Cece Winans) – There was a time when the very essence of who I was seemed shaken. This song was a reminder that I was made in God's image and so I'm beautiful.
The prayer of Jabez (Donald Lawrence); This song was a prayer when I finished my NYSC. I was unsure of the next step to take so this song was a prayer to God to just 'BLESS ME!'.
My God is awesome (Charles Jenkins); This song was the song I listened to the period I lost my dad. A reminder to me that my family and I had an awesome God on our side and he has indeed been awesome.
A heart like yours ( Cece Winans); this has been the song on my mind of late. It's my prayer and hope.
So dears, you have 10 of my milestone songs. If you want to ask the songs that came pre secondary school, they were the Colby's, Kid's praises, Mother Goose gospel and Mary Rice Hopkins of this world. While we're on that, two songs stand out:
I cast all my cares upon you; Anytime I'm confused, I find a quiet place and if words fail me, I sing this song confident that it will be fine.
One Step at a time (Kid's Praise 5); When it looks like everything I hoped for is failing or I think it's just too tough, the words to this song help me especially verse 2:
'Even though you might grow weary, Don't be discouraged, in your weakness God is strong. Remember this, he'll never leave you, he won't forsake you, he's your strength and he's your song. So sing and start to say I'm climbing my mountain step by step…
Have a lovely day dears and please do share your milestone songs with the House.
PS: (The Mase's, Brandy's Monica's, Tony Braxton, Puff Daddy ( he was Puff Daddy then), Boyz 2 men, Notorious B.I.G, Myas, Celine Dion's, TLCs etc.) weren't forgotten. Good memories
Photo Credit: Dreamstime | Pablo Hidalgo