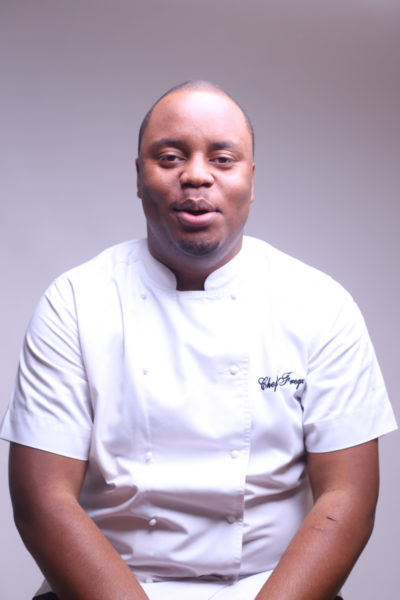 Today, we're celebrating the end of Mango season. I hear now that it's only "kerosene mango" that is available now. Anyway, I found some good juicy looking mangoes last week and thought of something really easy to make with it. I also had my version of a peach chilli glaze that I used a while ago – just clearly swapping the peach for mango.
I have made some chicken prawn kebab. I think kebabs are a quick and easy way to look like you slaved in the kitchen. Nobody needs to know that all you did was pile a bunch of things on stick and made a kick ass marinade for it and served it hot or in some cases cold. It is also very communal and share friendly. These surf-turf kebabs allow you the best of both worlds -like eating your cake and having it kind of scenario.
Here's what you'll need
12 pieces large prawns deveined and cleaned
2 chicken breasts cut into large cubes
2-3 garlic cloves finely minced or pureed
2 tablespoons light soy sauce
1 teaspoons coarse ground black pepper
1/2 tsp chilli flakes (optional)
2 teaspoons sesame oil
6 kebab sticks soaked in water for at least 30 minutes … this is to prevent them from burning.
Mango Sauce
1 large onion cut into big chunks
1 small bunch fresh coriander
1 or 2 medium mangoes peeled and flesh chopped into chunks
A few sprigs of spring onions
1 heaped tablespoon garlic ginger paste
1/4 white or white wine vinegar
1 1/2 tablespoon honey
Salt and white pepper to season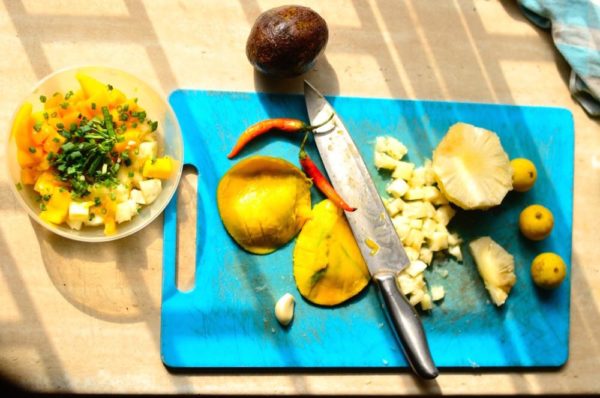 How To
Marinade the prawns and chicken with the garlic, chilli, light soy sauce and black pepper. Leave to sit for about 30 minutes to an hour. If you cook immediately, it is fine to be honest. Just add a little more seasoning perhaps.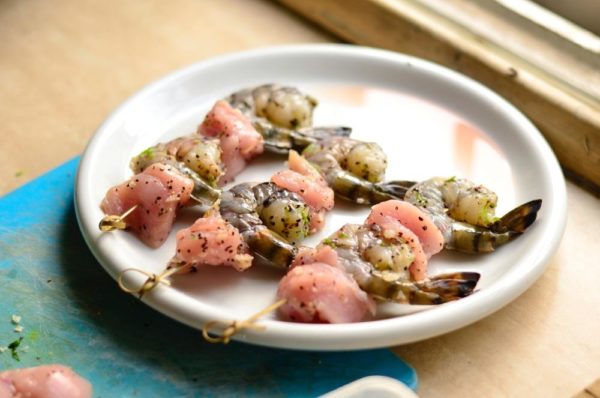 While it's marinading stir fry the mango sauce ingredients (leave out the vinegar) with the table spoon of oil. Do this for about a minute.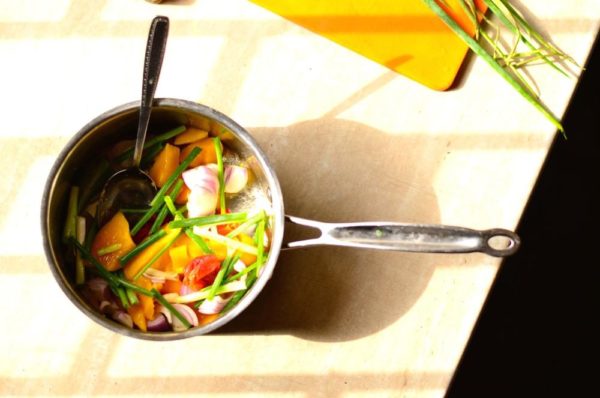 Transfer to a blender add the vinegar and a bit of water and puree to however chunky or fine you want it. I like it very smooth, so I can brush over meat properly. Adjust seasoning as you feel. place on a low- medium heat to bubble till it is thick and almost syrupy.
Place the skewered prawns and chicken on a hot grill pan.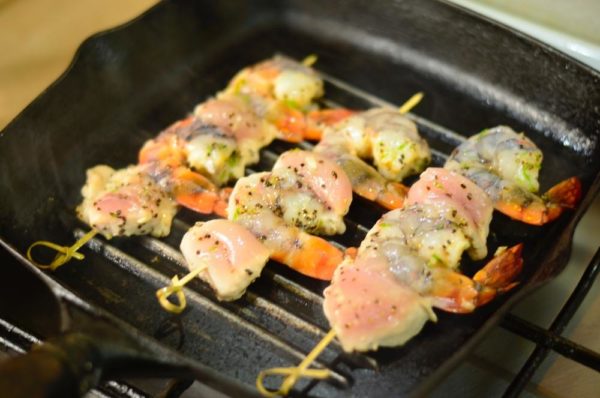 Once one side has grilled brush or spoon over the mango sauce.
When you flip the pan, brash the other side and allow cook. Flip once more and glaze one more time. By now the prawns should have cooked through as well as the chicken. Try not to over cook the kebabs. Also be careful not to confuse the grill marks for doneness.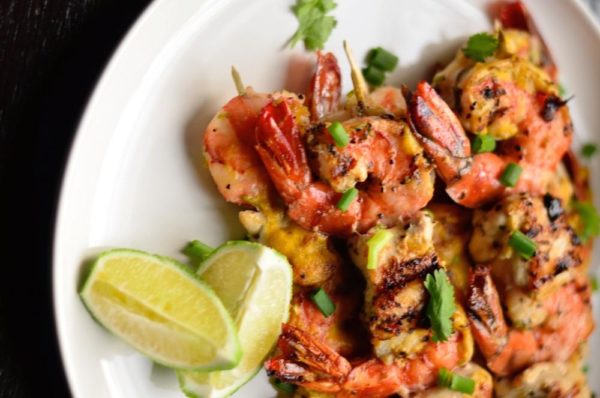 Make sure the meat is hot all the way to the centre.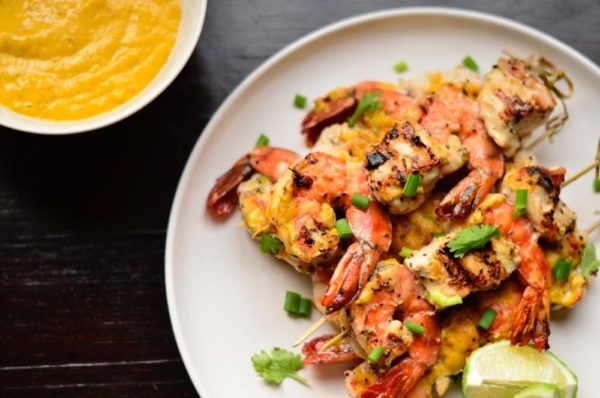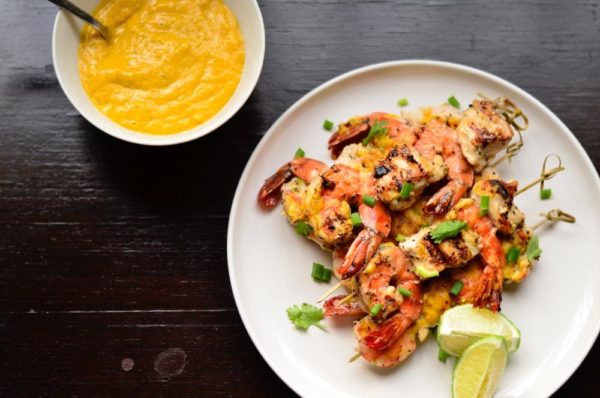 Grab some really cold drinks to go with the heat in these kebabs maybe some chips or rice because we are proud Nigerians!
Enjoy what's left of the Mango season!
Ciao!! A Bientôt!
Photo credit: Joel Adu for Chef Fregz @joeladu_ instagram | Food Styling Gbubemi Fregene