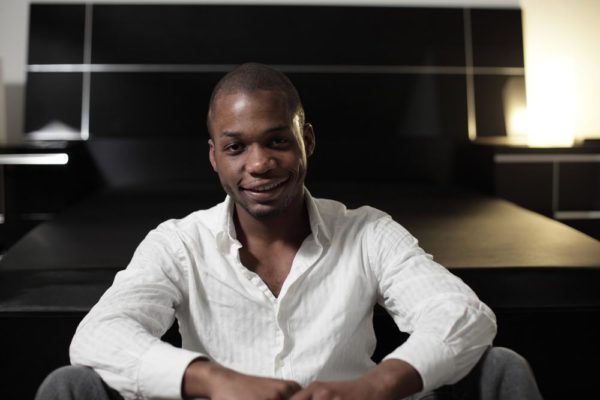 I am a big fan of Michelle Mckinney Hammond
I love to read her books. There are always tips on how to be that lady everyman wants to be with, the power of being a woman, how a woman is supposed to be submissive, supportive, comport and carry herself and all that.
I read them a lot and I enjoy them. Most times when I want to pick up yet another of her books, something in my head whispers: "Never say Never".
I will tell you why.
Six years ago my best friend Tola used to read a lot of these motivational books while my head was always buried in all sorts of novels. More often than not she would try to convince me to read one of the books and I would decline. No way in hell am I going to be caught reading any "how to" book. I just assumed they were for losers and I definitely was not one! I had it all together: my life, my self-confidence, my finances, my love life… so I would never need to read those books.
Fast forward 6 years later I am buying 3 of these books in one day.
When I read Michelle's books, the words feel like food to my soul and at that moment I just envy my future husband. He will be one lucky man because not all women will get to read and know these secrets about how to please a man. It's all good and seems all easy to do when I'm reading.
After every book, I resolve to be the perfect woman for my man: humble, submissive yet confident and sassy.
Just like a perfect mix of Hannah Montana and Miley Cyrus
I feel like he should just hurry up and come because I can't wait to shower him with these newly acquired "woman skills" and just watch him bask and glow under my charms. Sometimes I even apply some of the skills to the numerous men who want to date me.
It seems to work fine and then I smile to myself and relish the feeling that comes with seeing the results of a well planned and thought out move. Until they say something stupid and God help me, I just cannot hold my tongue and be the docile woman.
Most times I try to hold back a sharp retort. God knows I try so hard but hey… I'm human. I just have to give it back, do a verbal reset. (Manual is not my thing)
Don't get me wrong I am level headed. I'm not abusive or aggressive or anything like that but I am very principled and one of my weaknesses is being too blunt. When there is something I need to say nothing on earth can stop me. I just can't hold it down. Then when I say it all, my good girl efforts gets blown to the winds.
So you see, the issue is I'm trying so hard to be the perfect lady and some man can't try to be a gentleman.
"A gentleman" Note that I did not say, "the perfect Gentleman" – just a man, a man of honour, a man of his word.
After one such frustrating incidents with these men, which I will share another day, I sat down and I looked at my Michelle Hammond collections and I wondered: why aren't there as many books for men as there are for women? Like how to be a gentleman, how to respect your woman, how to win a girl's heart, how to make her love you for eternity etc? Pray tell.
A lot of men nowadays in my opinion need these lessons so bad, there is a danger of the term 'Gentleman,' going extinct.
There are definitely a couple good ones out there but they are as rare as a river in a desert.
Somebody save this generation!
PS: I'm looking to start a finishing school for men (a Men-only etiquette class) and I'm scouting for tutors. Qualification: Must know how to treat a lady right. Hit me up if you are my man.
Photo Credit: Dreamstime | Felix Mizioznikov