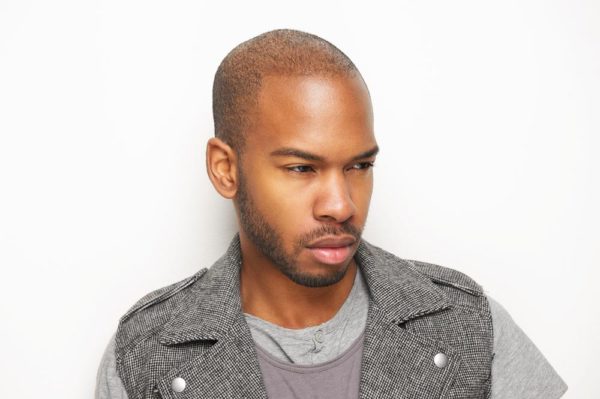 I am a huge fan of appropriateness and paying of one's dues. It's just a cardinal rule in life, you can't possibly by-pass it for the ultimate prize. However, I am constantly reminded of the absence of this hierarchy in our entertainment and creative industries today. It's like all you need to make it in the industry today is a knock-kneed grasp of a kaleidoscope of accents – mixed into one big cup of "American or British" accents (most of them combine the two at the same time), good rapport with the press and an alarming presence at every event in Lagos and beyond. There's really a need to have a conference where stakeholders in the industry can sit and define some terms and words, so we can really begin to sift the chaff from the grain.
We need to know what level of success, hits, achievements will warrant a person to be called a "star", "superstar", "A-lister" and "fashionista", to name a few. We need to also know how many red carpet appearances can automatically catapult you to the "celebrity" status when there are better names for it like "gate crashers", "Social Climbers" and "socialites". We need to also know if talent is also a requisite for getting scripts in Nollywood,  television and radio or you just need to sound or look a certain way.
Because if the former is the case, then we need to sack EVERY "OAP", "TV personalities", those badly dressed "red carpet hosts" and 90% of these new generation actors; because in all honestly they can't even act to save their lives, except of course for the good faces and bodies that they have going for them.
I also understand that modelling takes a lot to not only make it, but also still stay relevant (hey, Naomi Campbell)! I mean, we know a few that almost made it to the top, but…well, didn't – and are now back home… hustling like the rest of us. So, if those ones who really had the chops for it couldn't, what in God's name makes every tall Nollywood "actor or actress" a model or in some cases "top" or "super" models? Biko, what catwalks have they walked other than those hugely proliferated money making runway shows in Nigeria (story for another day). It's like it's never enough to be JUST a compere or host, or actor, or model, or social climber, or gate crasher or nothing, you just have to be ALL!
I was watching the last AMVCA awards, and I could have sworn that I almost had a fever afterwards. It's like talent is just the rarest thing in this hustle. I saw supposed "hit makers" blatantly lip synch, without fear or shame. They had no decency to even do it right; you could tell without trying that they were lip synching. There voices and the music were parallel to each other. Yet, there was no backlash, or some pretentious apology or blames. I can't forget how America went into a frenzy when Beyonce was accused of lip synching at the super bowl. It was almost career ending. She could have lost her livelihood because of that, had she not redeemed her self at the White House. Yet, our "artistes" have made lip synching a cool thing (and you all pay top Naira to go watch them do it), and they want to be noticed or taken seriously? They're on a long thing.
Note: All those collaborations won't do anything, except of course they're meant for their African fans (because truth be told, we appreciate and celebrate mediocrity). Likewise, the Americans are about substance and not form. So, if you can't sing like Chris Brown or Ariana Grande; for starters, then please, respect your old or young age and be content with the little thing you have going on here. Wonder why those international stars are not even proud of those collaborations? My people, even Adele, Rihanna and their likes have to constantly keep proving their worth to the American people, otherwise, you don't sell records and labels drop you like it's hot.
Similarly, I guess we have to also enforce a dress code at all formal events and awards and adhere to them strictly! The last one I saw, people were even wearing wings and agbadas. Now, I am all about promotion of our cultural heritage and thinking outside the box, but please, not to a black tie event, especially when it was written on your invitation. Unless we start barring these "celebrities" from accessing some of these events, we'll continue to wallow in this mediocrity.
By the way, what's really the meaning or definition of a crooner? Please, not in our context. I mean, in its original context? Because the way things are going, every Tom, Dick & Harry is a crooner. Like, what's the singular yardstick for such an adjective? It'd be nice if we could have a standard definition to guide our usage of this word and many more.
We must declare a state of emergency on our creative industry until things are being done right. Otherwise, we can't get to where we imagine – until we begin to collectively hold these "celebrities" responsible and accountable for all these and many more. They should be called out until they get it right, otherwise, we'll be stuck in this mud while the world moves on.
Photo Credit: Dreamstime | Mimagephotography