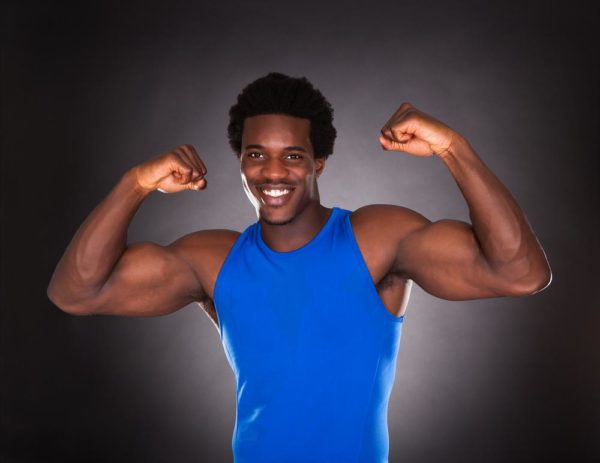 I am Igbo and I am proud, and these days I want to shout it from a zinc rooftop, like a village cockerel. No disrespect to other ethnic groups, as there are plenty things to admire about them too.
You have to love how Yorubas live life to the fullest even to old age, and teach their little ones Yoruba from an early age, including some of the more complicated idiomatic expressions. I admire Yoruba history and the way it is preserved through the enduring lineage of royalty – the great Obas, Alaafins and Oonis, the Oyo Kingdom etc. Yoruba folk know how to floss – it is in their DNA. Ain't no party like an Owambe party, because the Jollof rice and pounded yam, does not stop. On the flip side, at Igbo parties in 80s and 90s, rice and stew was very plenty. Plenty is not always good. Or delicious.
There is also something about the Hausa-Fulani cool, calm and trusting temperament that is very endearing and exotic.
And I have never met anyone from the Ibibio-Efik-Anang triumvirate who is not book-smart. In primary school, a classmate Akpan had highest Common Entrance score in the country and got admitted to one of the Gifted Schools. In secondary school, another mate Edidiong led the class in grades, coming first from Form 1 to 6. Na wetin? What is it about these South-South people that makes them so intelligent? Is it the vegetable in those sumptuous soups they make? They are also ever so good at Mathematics, just like Chinese people. Is mastering arithmetic the main and secret ingredient to producing sumptuous delicious cuisines like Chow Mein, Kung Pao chicken, Singapore Fired Noodles, Edika Ikong and Afang soups? Anyway, I still lie to my daughter, Otaakara, that I used to "carry" first position back in school. Academic excellence is in your genes, Daddy's dearest.
I have love for all my Nigerian people. However,  being Igbo is special. To be Igbo in Nigeria takes guts of fury. Growing up, I could always see the desperation and suffering in our people's  eyes, whenever I crossed that Niger bridge on my family's road trip to the village from Lagos for Xmas holidays. It was as if the air changed once one set foot in Onitsha. Playing outside our village house, I swore I could see the blood of our fallen Biafran soldiers in the reddish Eastern soil. In the toils of my grandmother's callouses as she hauled produce from her farm.
As a youngster, I used to reject Igbo snacks and delicacies like mpuruoso (cassava casserole) and ugbakala (African salad) because I felt they were too tangy for my tastes, much to my mother's annoyance. I was accused that I didnt "know how to eat them". Now that I am older and wiser, I realize how nutritional and well prepared they are. It is now clear that snacks like Meat-pie and Ice-Cream are sweet to the mouth, but sour to your health. I also respect the painstaking alchemy that goes into the making of native delicacies, and how they are a custodian of my Igbo heritage. After all there is a proverb which states kola nut does not understand English.
These are new times though. The strong Igbo female is a much demanded for a wife, friend and business-mate. The Igbo man has regained his confidence and his swagger on the theatre of national life. People from different groups are intermarrying. My very Ekiti friend took an Anambra wife, and I hailed him to the rafters. Maybe one day Nigeria will produce a female Head of State whose name is Wuraola Okorocha-Abubakar. That would put Federal character into a spin.
Igboisms are entering our everyday lingo. Slang like Hian, Biko, kwanu, Chai, Maka why?
These days, being Igbotic or having an Igbo accent is not the social suicide it crassly used to be. Igbo is the new cool, as it has hit the mainstream. I see people rocking their red cap and Isi-agu tunic on a BN red-carpet event with pride, and it warms my heart. The Versace lion logo or the MGM lion which roars at the beginning of a Hollywood production have nothing on the felines on an isi-agu jumper.
And Igbo names have to be the coolest things ever – heavy with meaning and circumstance, and the foreboding of tragic flaws. Names like Kambinachi (let us live in God), or Ugola (Golden Eagle), or Jeneta (Come and See Wonder), Otaakara (decimator and ravager of bean cakes), Anuli (glorious joy),  Usochukwuka (the sweetness of the Almighty is supreme)
The Igbo language has to be the most soulful language ever. Perfect for worship songs, marvelous for literature and the arts. Okoronkwo of Things Fall Apart is our Macbeth. Is Ojukwu our Che Guevara. Have you ever watched an Igbo Opera, where a pretty village damsel does laundry in a rural stream, while a dashing young farmer serenades her in central Igbo dialect? Have you heard a chorus of songs sung by bridesmaids at an Ibankwu (traditional wedding), as the bride performs the traditional dance with a gourd of palmwine and waltzes towards her groom who marvels at her voluptuous waist full of jigida beads? Osali na bankwu, Osali li li.
The defiance, independence and sheer will of the Igbo is legendary. It makes me happier than it should, mentioned in Roots that Igbo slavesled a revolt, and jumped into a river to their death during a foiled escape, rather than capitulate to a life of servitude and slavery. Nna men. So no be today we done dey jump inside Lagoon.
I love that Igbos have produced many acclaimed in different spheres of endeavor –Chinua Achebe, Uche of BN, Nnamdi Azikiwe, Ben Enwonwu, Otokoto, Phyno, Jim Iyke, Aki N Pawpaw, Philip Emeagwali, Dick Tiger, Chigurl, Kanu, Phyno, Esco…..
These days, I realize that ethnic rivalr , nepotism and tribal disunity are very unnecessary evils.  At Law School, I was amazed at the Technicolor of Nigerian diversity as I had firsthand opportunities to interact closely with peers from the most hinter parts of Nigeria. I met compatriots of all languages going through the same struggles, joys and triumphs as I was, and now I realize the real disparity is between those with bastard wealth and the have-nots; and not between people of different languages. Nigerians no matter their ethnic group, are a beautiful people, but our hearts have gotten ugly from lack and ignorance of each other. Nigeria must curb want and extreme poverty which instigate ethnic tensions.
Oh and Buhari, please fix the railways and security, people should be able to see our countryside without the fear of their heads blown off by a Boko Haram dynamite. Nigeria will prevail.
Photo Credit: Dreamstime |  Andrey Popov