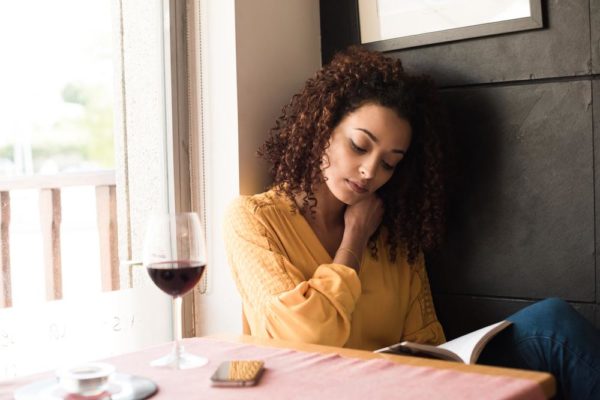 It was a cold Tuesday morning when I began to have some mind boggling questions about the massive decline in the reading culture of Nigerians. For the purpose of this article, reading culture is used as a collective term for individuals who read books which are either fiction or non-fiction for leisure purposes only (mostly in form of prints/paperbacks). If you asked most people, the concept of literature ends at secondary school because it is no longer mandatory, and for others, reading is just a boring chore or possibly too 'uncool' for the 'cool kids'. Though there is the poverty barrier which is non-negligible but my writing is mostly targeted at the middle class and elites who have access to these resources but do not value its existence.
Literature I believe, is very crucial to the art of living because it gives you a distinct trait called mindfulness. Mindfulness means paying attention in a particular way: on purpose, in the present moment, and non-judgementally. This increases awareness, clarity and acceptance of our reality.
However, the reverse is true in our case as Nigerians;  judgement is the fabric in which most of our cultural practices are sewn. Nigeria though, has the highest number of literates amongst African countries, but I worry that we pay too much attention to 'bagging degrees' whilst neglecting the other aspect of education-emotional intelligence.
This is where literature comes in. Aristotle once said that educating the mind, without educating the heart is no education at all. Perhaps, this is why as a nation we have not really achieved much cultural advancement with our high level of intellect. I.Q, albeit great, is not sustainable on the long run without refined individual values.
I started reading very early on in life because my mother was big on spellings so I knew where to find words but instead, I fell in love with stories, the human psyche, creativity and vulnerability. I vividly remember in primary school I stumbled on 'the concubine' by Elechi Amadi and read it out of curiosity. I felt intense emotions… sadness, empathy, and emptiness by the time I was through with it. It was a beautiful thing to experience as it improved my ability to connect with people, and some life experiences. Please note that this article was not written to spark any feeling of superiority or highlight inadequacies in people but to open our minds to the fact that real education is beyond the four walls of a classroom. I am such a believer in the power of words and its effect on the mind but it troubles me that it is grossly undermined in our culture.
Perhaps, parents can champion reading causes but it was reported in a recent journal that approximately 40% of adult Nigerians never read a non-fiction book from cover to cover after leaving school, and that an 'average' Nigerian reads less than one book per year. This is where we lose our flexibility in thinking, and respect for opposing ideologies. The world of literature contains the most extensive knowledge base about humanity… our beliefs, our self-perception, our philosophies, our assumptions and our interactions with the world at large. Most of life's most important lessons are represented through art. The concept of representing such information in form of long winded texts is very annoying to many. However, some ideas cannot be effectively expressed in a simple language and also, the lessons we have to work for are the ones that really stick with us.
History, culture, and literature are intricately interwoven. For example, I did not know about the Biafran War till I read Chimamanda's Half of a Yellow Sun, and I got a supplementary account from Chinua Achebe's There was a Country. Although prior to me reading the books, my Sixth form Maths Teacher had asked me about the war and I had nothing to tell her about it.For someone who completed her Secondary School education in Nigeria, you would have thought I should have at least heard about the war once. But that was not the case. More terrifying now because the new generation kids know very little or nothing about culture, history and politics which are mostly explained through literature. History is not just about names, dates, politics, wars and power. History is about the people who lived in a certain era, with a different value system and why they did certain things differently. If a cultural revolution is ever going to happen in our lifetime, it would begin with altering people's perception towards literature.
The whole idea behind arts education is to teach people how to observe, and process trends in the society. Art creates better, more diplomatic, and more capable decision makers and also helps people in becoming articulate, flexible, and adaptable in life. A reading nation is an informed nation, and we cannot classify Nigeria as a reading nation because the younger generation of Nigerians do not consider reading a leisure activity. These poor reading habits flows from top to bottom as it is evident in modern parenting, and more recently parents are indulging their kids with excessive technology gadgets as opposed to paperback books. I worry that if we do not interrupt the cycle of this culture now, our society may not fully evolve.
Photo Credit: Dreamstime | Joana Lopes