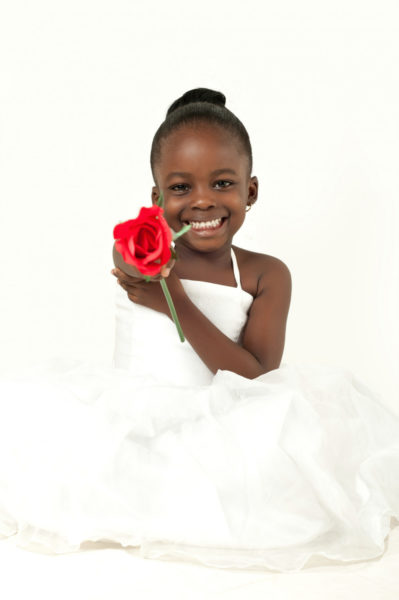 In the past, I have been a bridesmaid for two beautiful ladies ONLY. I think being a two-time bridesmaid in a lifetime is fair enough deal per "bachelorette ". And there are just too many single ladies out there for one person to be a bridesmaid for more than 2 times.
Here's my dilemma: I have three other close friends who are getting married pretty soon, and all 3 want me on their bridal train – Yups, I'm hot like that and don't ask me why I'm still single! (Note: I still have other friends, yet to be married; they may want me on their train as well. Makes me cringe)
Though I feel honored to have been asked these requests, I have nicely rejected the offer from my friends. Yup… I rejected the offers, and yes, I can picture you with a sneer on your face right now saying "What a horrible girlfriend!"
If you care to know, reason 1 as I stated earlier, 2-time bridesmaid is enough for any spinster in a lifetime. It is a beautiful experience (deliberately not mentioning the stress. God help you if there's no wedding planner involved), so let's allow room for others to enjoy this "experience"
Oh, the amount spent on dresses, fascinators, shoes. If I allocate these huge sum every quarter to *clears throat* lovely dresses when would I have enough in savings to buy fine cookware sets for my own new home when I get married, which I see happening soon. Ehn, dite moi! If I even choose not to consider the cost, I cannot (in caps, CANNOT) wear these dresses again. And seriously, should that be the case?!
Fine, I agree, you cannot wear your wedding dress anymore, and why should you bother about that, it's your wedding! You may never find any use for your wedding dress, except to pass it on to your daughter (if you are lucky that it's still in style by then, and she wants a "vintage", heirloom-themed wedding), but should I also have to trash so many dresses? I can choose a beautiful dress for your wedding and still wear for other occasions please! There goes reason two
Finally, the money aside, and the number of bridesmaid-times aside, I just don't feel like participating in that ritual anymore. It's that simple, don't make it complex. And seriously, can I just have it my way, and still be your good friend?
One of my friends who agreed to be a bridesmaid to our mutual friend called me and put me on a guilt trip, she could not fathom why on earth I would not want to be Funmi's bridesmaids? She said: "do you want us renting another friend for that day"? No dear, I just don't want to be a bridesmaid, kindly allow me keep our friendship!
Can you find another function for close friends on your wedding day, other than the default bridesmaids? With the aso-ebi rave, you can make them aso-ebi girls and they'd be all dolled-up, taking pictures and tagging #AsoebiBella.
N.B: I actually prefer that to being a bridesmaid. And it also helps me look out for your interests more! I am better when given that flexibility! Frankly!
Should my refusal to be a bridesmaids cause any form of rift at all in my relationship with my friends? Should it make me feel less excited on their day because I am not playing the role of a bridesmaid?
And before you go on to curse that May I lack bridesmaids on my own wedding day, let me give you a heads-up! Among the other things I would do very different from the norm at my own wedding, is: No bridal train, just a bridesmaid, and that one person is already available 😛
And for the pretty ladies who love bridesmaids' duty, good for you! There's loads of bridesmaids inspiration available now. Thanks to Instagram
Now, please feel free to rant along with me if you feel me, or batter me if you disagree ☺ either way,  I'm sticking with my onions. Let me know yours, ladies!
Photo Credit: Dreamstime | Nelson Ikheafe