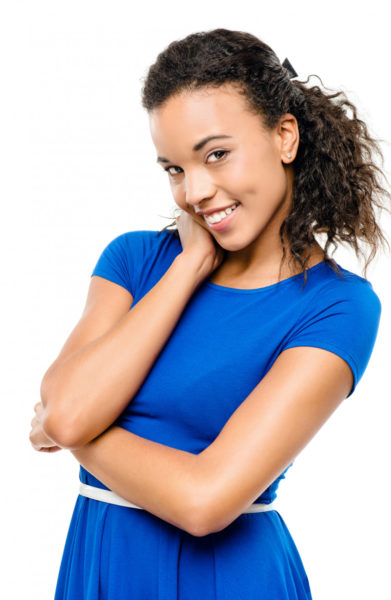 Sometimes I wonder why good women stay in bad relationships. Sometimes I sit and I try and look at their stories through their eyes. As their words shift and mix and mingle with the air of deception and the sweet scent of lies and try and suffocate the presence of pain, and hide from the stare of truth, as they stutter with shame-I somehow get confused.
Well, we've all been there. We have all been that woman who was too good: you know, the one that held on to pieces of a crumbling castle; the one that refused to let go even when the story was clearly old. We have all been the woman that refused to open the next book as we glare longingly into a chapter that stubbornly refuses to move; it remains unchanging. We have all stared intently into the eyes of a lie hoping to find a glimpse of truth.
We have all been that woman.
And yet, when I listen to the lies fall so easily from a female comrade's lips, of how his love was pure and he promised it was sure; when I listen to her tales of his stories that he swore will keep running forever more – I see a tale drenched with deception, bound to manipulation, threatened with deceit and blinded with cunning.
Do they not see it? I ask myself.
Can they not smell the deception, hear the cunning, feel the loose ends of a carelessly woven script? I honestly want to know and so I raise my hand in question. I ask but what is the main aim of this conversation? Is it because you have refused to face the truth you so clearly see, or is it because you want me to join in your dance of deceit?
I ask because I am curious. I empathize with the pain, I understand the shy wince we refuse to face when truth speaks solely of shame. I get it.
But do you fail to see, is what my voice silently speaks-in some shape or form I try and communicate from the other side of pain. I try to say, it will be okay-but first, you have to leave the side of decay. I try to shelter them from the sounds of deceit as it throws another dagger into an exposed heart filled with the limp passion of dead dreams. I try to speak with sincerity to convince them its okay to let go of his lies-it will not poison your truth.
You see, because I think women face this dilemma of internal defeat.
They are afraid of the truth on the other side of dead dreams.
After spending their time, sweating and sheltering and spoiling a man that promised a palace of peace, they somehow get lost in his prison of pain. And in that space, they fight for a battle they already know is lost. They fight for a love that was truly only lust.
Somehow in that battle of words to silence the inner voice of truth, in that conversation with denial, they realize his loss is their gain. But the bridge between that moment of validation and the point of realization, is a very long, unpredictable space of confronting the figures of resurrected memories that whisper with the tone of decay. And she has to stare each and every one of them in the face. And that is where the fear lays. That is where she cannot confidently face.
So she speaks to me about a man that has somehow failed to carry actions into his words, and she laughs uncertainly, shifting uncomfortably in the heat of her own diffused dreams stinking with wretched reality.
And she asks me as a friend speaking to another of the different dilemmas we face as women-she asks, how do I get back to that place? That space where he made me feel safe? How do I leave this maze of confusion, because I run around searching and hoping to bump into the gate? The gate that protects our memories, our cherished moments when we first began weaving our stories, those words that conveyed sincerity and lay the platform for endless opportunities…how do I get back to that space? She never really says it as she tries to hide the glint of loss in her eyes behind a shattered smile that pants with pain and speaks of a determination to push ahead, to ignore the red flags as she faces the war surrounding her lost cause.
I try to say: the gate was a façade. And then gauge how she would take, this pinch of salt that holds so much truth from the other side of pain. I try to communicate you are worth more than he will ever understand-as long as you occupy this space of holding on to a lost embrace, as long as you try to speak some stale truth into fresh lies, you will remain captive to a path that holds no answers to his lies. I try to make her understand, you need to step away from this place. He is not worth the cause you have embraced.
I try to wake her from the nightmare and cold sweats and poisoned promises he fed her.
So I say, you need to look each memory in the face and blow it away with the confidence of a woman's grace.
You need to confront the pain. You need to walk that bridge to find yourself again.
And on the other side, is a truth so deep your soul will sing with release when you find it but it is not in this place-this place is a dark dungeon that holds your soul hostage.
Only you have the courage to say-I am worth more than this space of disgrace, I carry more value than his face will ever be graced to contemplate, and when you realize that truth is at the end of pain, you will finally have the key to unlock this prison of decay-because you hold the key to your destiny and it is not tied to a man that refuses to see the beauty in your courage to face this unnecessary fight for respect and peace and protected promises. He is not worth this debate that is pregnant with delay.
You need to step out of that space and walk the path that moves away from pain you will slowly gain the strength that has been wasted on this battlefield of disgrace only when you begin to leave that space, when you walk on that bridge that moves away from pain, will you find yourself again.
But welcome to lust's expiry date, you are free to still drink from its stale pungent paste, but please walk away so you will encounter love's true cherished embrace.
Photo Credit: Dreamstime | Bevan Goldswain