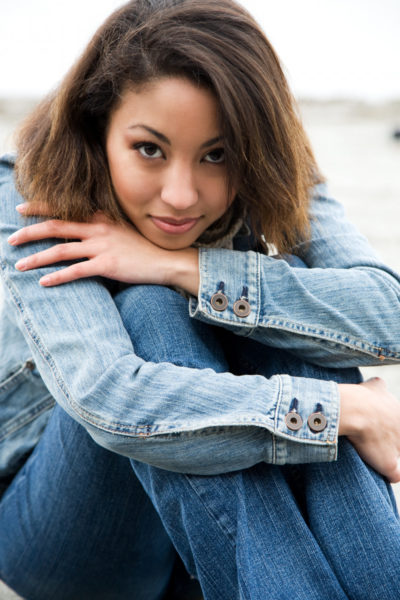 Aunty Bella is our  agony aunt column on BellaNaija. We launched this column in the early days of BN and periodically feature issues sent in by BN readers. We hope the BN family can offer insightful advice as well.
****
Dear Aunty Bella,
I am a regular BN reader and I have wondered about this for a while now. I thought to bring it to the BN community to hear their thoughts and advice.
I am a very attractive woman in my late twenties. Yes, the who is this chick kind of attractive. I get the attention of people wherever I go, male and female alike. I am also warm, very lively and friendly. Basically, I am your normal everyday chick, going about my business, loving the Lord and pursuing my dreams.
It hit me that although men stare and admire me, I do not have any suitors. Not even one. All I seem to get are randy men with their stupid propositions. And yes. My dressing and comportment is above reproach.
A few people have told me I could be scaring men off. I honestly don't know what they mean. Some say I look too beautiful and the average guy will think he can't afford me. I take care of myself and make the most of what little resources I have. If a man thinks he can't afford me, then he is right. Others say most just assume I am taken already. What happened to asking me? Some say guys may be shy. In my line of work I interact with lots of people and I have been told I am approachable and easy to relate to. So I don't understand that either.
I have been told all sorts of things on how to hook a man. Go to places where men hang out. Table tennis courts. Doesn't matter if I play or not. Make sure to attend a wedding every Saturday. Dress up and go sit in a lounge and nurse a drink for hours. Really.
I moved to Lagos last year after being on humanitarian work in Northern Nigeria for four years. I am yet to adapt to the hustle and bustle. After a long day at work and 2 hours in traffic, all I want to do is to have a warm bath and sleep. On weekends I mostly catch up on my reading, church activities and book keeping of my little business. I probably need to do more about my social life.
Dear BNers, where are the serious guys?
Photo Credit: Dreamstime | Suprijono Suharjoto