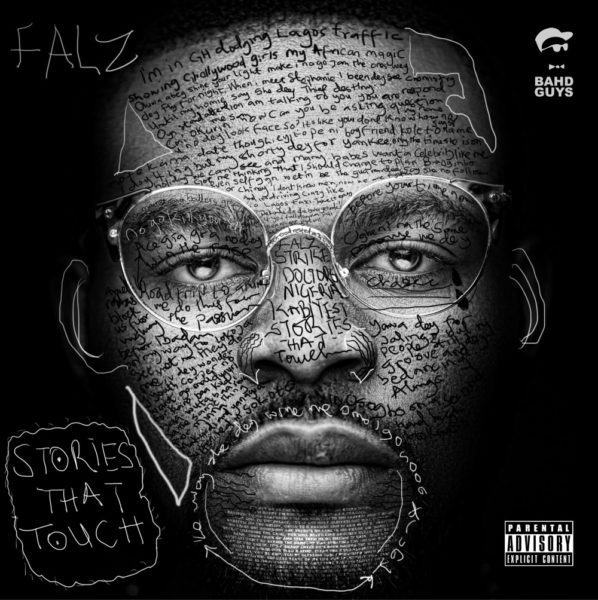 WazupGuy himself, Folarin 'Falz' Falana dropped his Stories That Touch album and here is what we think of it.SYBT decided to invite rapper Kel to join in the review
Support Nigerian music and buy the album here or here
T: Wasup Kel where have you been?
S: Rumor has it that…
K : Haha! No rumor here though. I've been working on other things really, I'm doing TV now. Cool tv (cool fm's TV station). I'm on a show called The Blog with 3 other amazing ladies and we give our very honest opinions on the happening in the entertainment industry. Music is still very much a part of me and I may be dropping some new shit real soon
1 Kabiyesi
K: This song makes me want to go to the palace to climax!
S: So you can blow horn and drum o
T: Good song. You can't name a song 'Kabiyesi' and it'll be wack
S: Watch Wizzy do his own
T: Na Sango go swear for am
K: It's actually a jam. But what is Oyinkansola saying? Excuse my non-Yoruba speaking behind
T: She was basically 'hailing' the king
S: This jam goes in! White trad only
K: Yoruba heart-breaker starter kit
S: Loool
K: Tintin is and always will be one of my best producers
T: Very underrated producer. This is how you what ?
S: Start an album
2 Soft Work
K: It has a nice vibe. I just see some sort of heads, shoulders, knees and toes dance for the video (if there will be one)
S: This is for them Mensahs and Essiens
T: Makes you want to hit that mean Azonto
K: Who still azontos though? #Stopeet
T: Ghanaians obviously
S: *dancing with Efya in my head*
K: But I caught the shade Falz threw "If you fake your own death you fit still no blow"
T: So are we going to have a Skibi vs Falz beef now
S: Please no. I don't want Skibi to reply because I will surely die
T: And wake up 30 minutes later?
K: Can there be beef with a career that is still yet to be resurrected?
T: Imagine if he replied with other members in his crew.
S: A diss song with Harrysongz and Kcee? Kill me now
K: *singing* After you die you go wake
S and T : Go wake, Go wake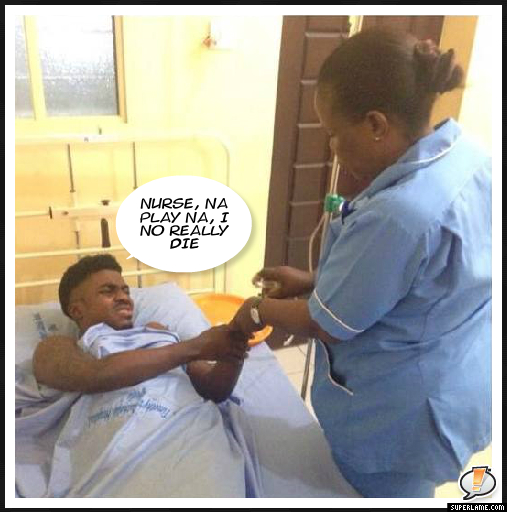 3 My People
K: This was just Falz way of showing us he knows all the states in Nigeria
T: Brilliant song. The highlife feel makes you want to drive down to all the states he mentioned. Then you remember how much petrol is and how pot holes are deeper than a Jaden Smith tweet
S: I believe Falz has been everywhere on this song sef. This dude was everywhere this year pushing his brand. Wazobia artist
K: It has a nice vibe. Falz is really impressing me so far but he wasn't in satellite town
T: Satellite town and Festac in Nigeria?
S: Don't you still need visas to get to those joints?
K: I hate you both
4 Karishika
S: My Naija jam of the year! Sess is officially that nigg for this beat!
K: Jammmmmmmmmmm
S: What did Zik do to Awo, the way Falz chopped Phyno you would think it was heritage P
K: But Phyno repped! Shalla to my igbo connect! Igbo kwenu!
S: Repped last
T: Falz just spitting anyhow, blink and you'll miss all the dope bars and metaphors
K: Just say you don't understand what Phyno was saying. Igbo Kwenu
S: With his opening two lines… I am good
K: So how many Karishikas have you encountered?
S: I am always covered with the blood of (baby boy) J
5 Workaholic
S: Afrobeat music. I can relate to this. This 7 to 9 life *tear*
T: Sub for all those Nigerian artists that will perform one hit song in 20 venues in one day
K: Workaholic has a nice Fela vibe though. Invokes my inner Fela dancer. Riiiirrrrrrrrrrrrrrrrrrr
T: Fela would be proud of this. The afrobeat vibe and Falz delivery blends very well
S: This is for Felebration every year till Falz retires. Sess is really a problem. Production on point
6 Soldier featuring Simi
T: Best song on the album
K: Simi actually mixed this song? What? Talent!
S: My favourite track on the album
K: This song should come with a warning, 'do not try this on the streets of Lagos' Before some people will think they can tell soldiers "your father."
S: I think I am ready for Simi to have my babies
K: But she is somebody's orenteeeeeeeeeee
S: Orente can park abeg. Ogede is talking. Absolutely beautiful song
K: Sho me your ogede? Who says that?
T: T: Sounds like the continuation of Simi's 'Jamb Question'
7 Clap
K: My kinda jam. Eep oop! Patewo that hazzzz!!!!
T: In case you think Falz can't rap. He just shut it down
S: Both rappers had verses talking about naks and swallowing. We know what you like
K: "Baby girl I will propose but what is your egusi like?" Very valid question
T: Reminisce just absolutely murders the beat.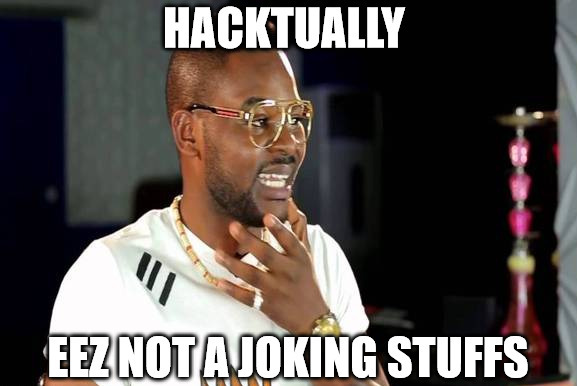 K: Sess with another stellar production
T: What is your egusi like Kel?
S: Stock fish plenty inside your egusi?
K: I can show you better than I can tell you bebe
T: *books date*
8 Time Difference
K: This is slow jamming bahdguy style. Love it
T: This is that 'I'm going to do my Masters in the overseas' anthem
K: Phone sex is not like the real sex….. I can relate to this one
This life. Hot beans. No lie.*real tears*
S: Haaaaaahaaaa. I like this jam. Wasn't feeling the hook
T: Good song
K: The hook wasn't really thought out. But still a jam
9 Celebrity Girlfriend feat. Reekado Banks
T: This song grew on me. I didn't really like it at first but I'm not mad about it.
K: Ahhhhhh. Jammmmmmmmmm. I think it did more for Reekado than Falz though
S: Delete Reekado. And this is a sweeet jam
K: Noooooo. Reekado actually came through on this. One of the reasons I like the song
T: Rekado wasn't bad
S: Just loved Falz' verses. Singers >> Actresses
K: What is a rubadub style though?
S: Come let me show you…Kneel down here
T: Both of you don't even know your Raggae
K: Oooh…Yes daddy
10 Chardonnay music feat. Poe & Chyn
S: Smoothest Jam
T: The trumpet on this is what the angels will blow when it's time for me to go heaven
K: This song! Gosh! Makes me wanna sip/gulp a bottle of wine, get into some lingerie and whisper some things into the boo's ear
S: Poe with another perfect verse. He is 32 for 32. Not one weak verse in his career
K: I love Poe and Chyn on this. So so smooth. I think this is Falz saying I can still rap like a normal person song
T: The jam is too smooth. Grown man music
K: Strictly for the grown and sexy
S: Spax and Falz work well together. He gives him the smoothest productions
11 Kawosoke
K: Owaaaambe. Fujipop
T: Not feeling this one
S: Myyyyy tuuuune
K: I have no idea what he is saying but I can rock to it
S: I miss Falz and StudioMagic but this is the closest we get to that vibe
K: Trueeee. Sounds like 'High class'/'Currency'
S: This is just meant to come on and niggaz stand up and dance like they have married Diezani
K: Diezani then or now?
T: Any Diezani i go dance
S: As long as that money is in her account…i will dance to "now" like "then" lick my face
K: Smh. Gold diggers
12 Love you pass feat. Bez
T: Am I the only one that thought Bez was sounding off?
S: Bez shouldn't have made this song. He didn't fit it
K: I don't like it
S: This is suuuch a well written song.
K: I think everyone feels like they should have a wedding song. I'm not with it
T: So we can all join hands and pra…sorry…skip
S: We gats petition Falz to redo it with someone else
K: I don't even want a redo. Just forget it
S: Aunty! Go and Marry jare
13 Karishika (Part 2) feat. M.I & Show Dem Camp
S: Show Dem Camp feat Falz and MI. This song now belongs to Ghost and Tec
K: Tec… Tec… Tec….All I hear is Tec. Tec is now bae
S: MY LAWD!!! Completely scorched this joint
T: Their exchange was legendary, made us forget M even tho' M came with a dope verse
K: Sorry. All I see is Tec
S: M was not on this song to me. I start this jam from 0.58
K: Was M's verse that dope though? I don't think so
T: So both of don't think M. I came through
K: SDC is the truth. That is all
T: I'm blocking you guys
S: "Flyest and illest call that bed flu/any queen of the coast i reject you/ Who be karashika to a neptune?"
K: Barssssssssss
S: "Flashback did i tap that make her back crack/ guy! Too many karashikas on my snapchat"
K: Tec! Come and make my back crack!!!
S: M didn't smell them.
T: I don't even have any Karashika on my snapchat. Just girls that go to church 
14. Everybody (Thank You)
K: Emmmmmm. This song wasn't for everybody. I could've done without this but I guess you gotta do a 'thank you' song so they won't say ya prouding
S: Wasn't for me either. The reggae beat couldn't keep me interested
K: I didn't even notice the reggae beat. I just blank when it comes on
T: Not a bad idea. But i wasn't feeling the reggae vibe too
15 Ello Bae
K: Jammmm Jammmmmer Jammmmmmest
S: You already know
T: I don't know about that many 'mmmmmm's'. This aint in my top 10 Falz songs
Verdict
K: First I wanna thank my mom's for all the love she has shown me that led me here and to the great SYBT room for letting me take part in this review. I wanna thank my ex lover Tunde for opening the window for me to slip through while Sho wasn't looking. 4 wraps for me. For a sophomore, Stories That Touch is a pretty good album
S: Falz comes back this year off the strength of a solid debut and solidifies his place in Nigerian rap realm. He is creative, entertaining and well rounded to pull an enjoyable sophomore.
T: If you're expecting the 'Instagram-no-lens-in-frame-yoruba-speaking' Falz, you are in the wrong place. Stories That Touch is testament to the fact that Falz has grown with his music and is definitely not here for jokes
wRaps
4/5