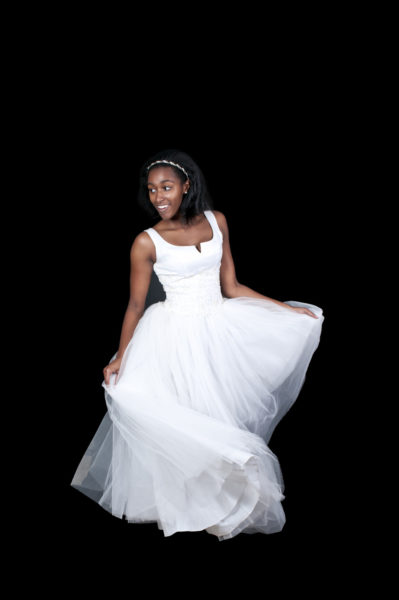 Imagine it's 30 minutes to the beginning of wedding reception, the Bridal party is about to walk in and guess what? There is no wedding cake, unbelievable right?
Wedding planning can become a very overwhelming. The Bride, most especially, has dreamt of this day for years and prays that everything goes perfectly. However, despite the dreaming, hopes and planning, the vendors selected to work to achieve these goals  can make or mar the event.  We've all been to weddings were things started going uncontrollably askew. How and why did all go desperately wrong?
Decisions play a major role to the build up of events on the wedding day. The couple or brides have to decide to use person A and not person B, despite the fact they have heard great reviews about the vendor. Sometimes the couple or bride are limited with options as a result of location, impending external factors, budgets e.t.c, so what you see is what you take. At other times emotional ties are involved; vendor has been in the family for years (although they are not the quality you desire) just have to go with them anyway!  Lack of experience also makes all these decision making very difficult so couples or brides usually have to rely on recommendations from various sources to make the final choices regarding who to work with to make their wedding dreams become a near perfect reality.
Take Recommendations Lightly
Yes, word of mouth is the best form of marketing. A friend's recommendation would always be trusted and come in handy. However, selecting a vendor is not one size fits all situations. Thus, no one caterer, MC, Dessert maker, Decorator, even Event planner is perfect for everyone. When selecting a vendor compatibility is very important. We do not all have same taste and temperament as the person whose recommendations you are using, so it is wise to proceed with caution.
Family and Friends May not Always Be Relied On
Family and friends have been with you all and most of your life. They have been great support banks, providing love and friendship. You have counted on them for some things, so there is no problem doing so now? No necessarily so! Their opinions may be biased; also your budget and theirs are not the same. So they may have used a particular vendor because that was within their budget. However, your taste and budget are different, so if their recommendations may not be the best for you.  In situations where you have to rely on family and friends, let their recommendations be clear and be specific to your needs and wants.
Venue Preferred Vendor List
Most event venues will have a list of preferred vendor lists for their prospective clients to select from.  These vendors are familiar with the property and can ensure that your event will run more smoothly as a result. These venues also put together such a list because they understand that indecision can often lead to missed deadlines, which can create unnecessary chaos when planning such a timely event. These lists can offer both reliable insight and comfort when making the final decision of whom to hire.  You can ask the venue manager about their experience with them. Questions about how they treat people behind the scenes and if they handle stress well can tell you a lot. With a photographer, though, the first time at a location can bring some energy and creativity. Someone who's seeing a space with fresh eyes may bring more spontaneity than a photographer who's already shot the same backdrop for 10 other couples.
Request to Have a Chat with Recent Clients
Once your vendors list is edited and finally complied, it is advisable to request speaking with a few couples they have worked with in the past year. Listening to a past client speak of the vendor would further provide confidence in the vendor or highlight areas where you may find that the vendor needs to be changed.
Take Notes of Your First Impressions
At every point at this stage of your life/wedding planning, taking notes is no longer a big deal.  When meeting with potential vendors, be aware of how they deal with your initial contact. This is how they react, response speed and how they conduct themselves. Watch out keenly for every remark to ensure you get both the open and under tones.
Do Not Be Tied Up with Your Own Style
You have carried on with your style for the most part of your life. So be bold and go beyond the boundaries of the style that you are used. This would be applied during your vendor selection by seeking for a diverse portfolio. This should not compromise on quality. You can go from always wearing sleeveless, to trying out a three-quarter sleeves, not wearing makeup, to wearing makeup, wearing fit and flare gowns to straight cuts e.t.c.
Hire People Who Accept Your Budget
Whether you are planning for a N500,000 or N50 million Naira wedding, find a team that will work creatively within your budget. They should be able to suggest excellent and affordable alternatives. Know where to get the best deals for the best prices and great quality for less
Seek Team Players
You want to collaborate with someone who will listen and create an event that isn't just beautiful but reflects you two as a couple. Your team should be persons that understand what you want; they can go under your skin to make your thoughts a reality. The right vendor will create moments where your guests think, "This is so Amaka and Akin!"
Destination Wedding Planners
If planning a destination wedding, relying on a destination professional can relieve you of hidden (and not so hidden) costs and angst regarding local vendors. For example, photographers: If you bring your own you may need him/her to arrive a day or two before to get familiar with the location and light. However, the destination pro will likely have a list of locals who already are totally familiar with these critical issues, saving you time and money.
Walk Away, Don't be Afraid
When you're not happy with a vendor, wait until you can articulate your concerns in a non-emotional way. Express the problem, and then ask for a solution. Depending on how they react, it may make sense to part ways. If you have a contract, you'll likely have to pay a fee, but it may be worth it to move on to someone who's a better fit.
Photo Credit: Dreamstime | Robert Byron