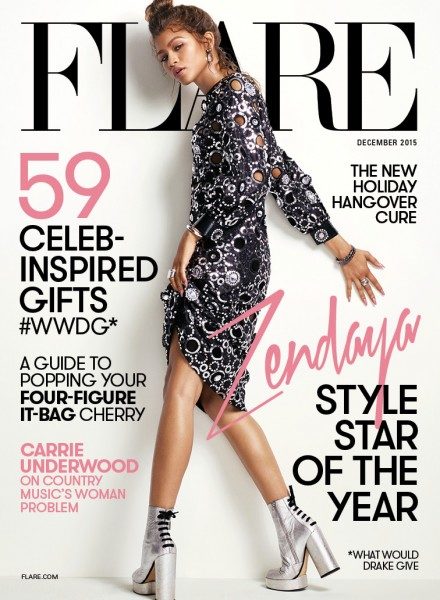 Zendaya is serving serious style in the December 2015 issue of Flare magazine and we are loving it.
The 19-year-old entertainer was styled by Sarah Schussheim in several luxury brands like Marc Jacobs, Tory Burch, Valentino, Michael Kors, Giambattista Valli and more.
In the magazine she talks about her style evolution as well as speaking her mind on social media, taking charge of her career and more.
Read excerpts below.
On what feminism means to her: "A feminist is a person who believes in the power of women just as much as they believe in the power of anyone else. It's equality, it's fairness, and I think it's a great thing to be a part of."
On the real reason she changes her hair so much: "A big reason I play with beauty and hair is that it's important to show different kinds of beauty when I'm on the red carpet. I don't want to be just one-dimensional or relatable to one type of person. I want a different woman to be like, That's like me! That's like my hair! or That's so my style! If I went out there and was just like, pretty, all the time, doing the same thing, it can be cool, but you're also catering to one type of person, and what about all those other kinds of beautiful out there?"
On being a good person: "In the words of Tupac Shakur: I am a real model because I'm not playing a role and I'm not pretending to be some good kid that's perfect. It just happens that I'm a good kid, and I don't do bad stuff and I like to be positive because that's just how I was raised. I think if I were faking it, then you would've seen me break character a long time ago."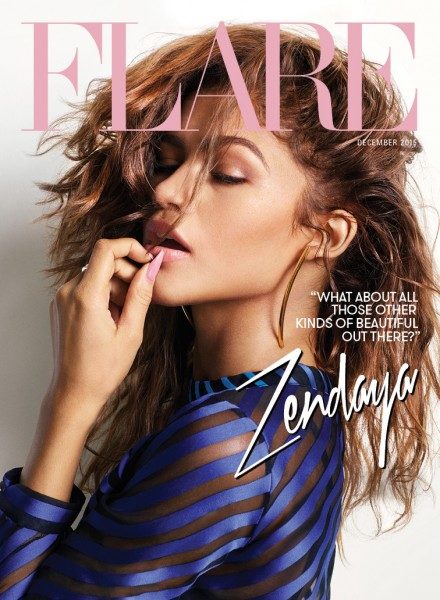 Read the rest of her interview here.
Photo Credit: Flare