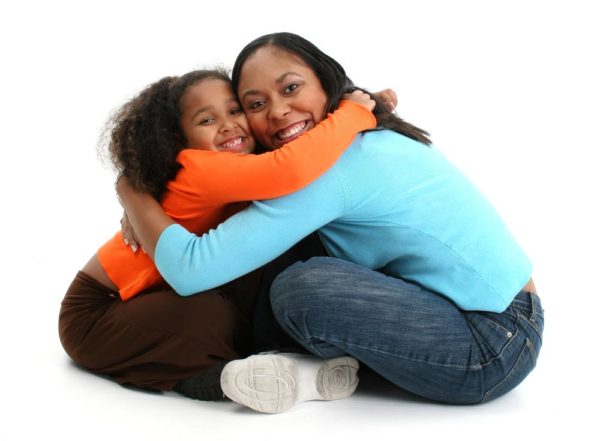 I was going from Opebi to Ojuelegba when I encountered this mother and her little madam on the bus. I adjusted for the daughter, not more than 10 years old, to sit followed by her mother. The next passenger made to join the already complete seat, expecting the mother to lap the daughter. The mother signed a 'no' with her finger to the man clearly telling him that the daughter had the seat. I was frankly impressed.
While on the journey, I only remembered I had a handkerchief in my handbag when I heard the mother tell the little girl 'use your handkerchief.' The girl dabbed her sweat spotted face. Somewhat ashamed, I dipped my hand into my bag for mine. I'd been sweating for a long time. I took an overall look at the little lady, she had her handbag as well. I was so taken by both the daughter and mother.
The world is moving in such a fast pace that parents now want their children to be fashionistas, all thanks to social media. Not entirely a bad trend though, as parent are spending so much time in nurturing their children towards being fashionistas. How about an early attempt at nurturing them toward maturity and independence? The impression I got from the mother and daughter was this: here is a little lady that will mature into a confident, self-reliant lady. I was literally blown away that I wished I could get married right away and begin the process.
The kind of efforts parents make in training their children are all what the children turn out to become. I believe that the opportunity you give your child to become a manager, independent and responsible at an early age will largely affect how she turns out to be in the future. The confidence you put in your children will also affect who they turn out to be, and the opportunity you give to them to manage things will invariably affect what they turn out to be.
I know of people who are well past teenage years but still are stuck to/with their parents' suggestions and decisions. Have you encountered such? They seem unable to make their own decisions. Why? Because they are used to their parents taking actions for them, thinking and deciding for them. Here's a case of lack of exposure from the parents or should I say in their mind, good training.
I believe that less control, less interference, more trust and more confidence and faith in your child will affect how they mature and who they mature into. It is rather sad that some parents don't understand that the child's life is hers to live and not theirs to use to mend their past.
My friend, Vivian came back from work and couldn't hold to tell of a little girl of about 8 she encountered at work. After asking to be shown the toilet when she got there, she politely asked 'please can I have tissue,' thinking it was for the usual she gave her instead the girl used it to wipe the toilet seat before use. I could see the intrigue and fascination in her eyes as she told me the story. Now, imagine this little girl and the one I met on the bus as adults. Who do you think or what do you think they would turn into? Obviously, confident, self-reliant and strong willed all thanks to the efforts of the parents from a young age.
Some parents all in the name of good training, end up mis-training and probably raising docile children except for the stubborn and strong-willed ones who defy their parents. I remember when a relative came to visit my family. A family of 6 with the eldest child not up to 14 and youngest 6. The children sat when they came was how they stayed till they left – so inactive and dormant. I was irritated. I couldn't help asking my mother what the problem was. She just shook her head and laughed.
Allow the child, early enough, expose her to reality and allow her to manage her finances, let her find a job for herself even if she's just in secondary school. Create that opportunity of never always depending on you for everything. Let her be self-sufficient in some things, respect her. Boost her confidence in herself, allow her take decisions, and trust her well enough to trust you. Trust her to do things. She may not get it at first, but still trust her. Let her go visit relations, stay with friends. Ask about, some children have never been anywhere except their home, school and village – that's if they visit at all.
It is not too early to teach independence. Whenever my 8 year old cousin gets ready for school I never hear him ask for money. My aunty explained that she gives him his weekly pocket money at the beginning of each week and he never asks again till the next week.
The creativity of your child and entrepreneurial abilities, I think, stem from how much you let her have of her life.
Do the needful to make your child feel and be important. Their opinions matter. Trust her with things, trust her to do things, and don't belittle her. Give her pocket money to manage. Teach her how to spend and how to manage. In doing these you are raising a genius!
Photo Credit: Dreamstime | Photoeuphoria