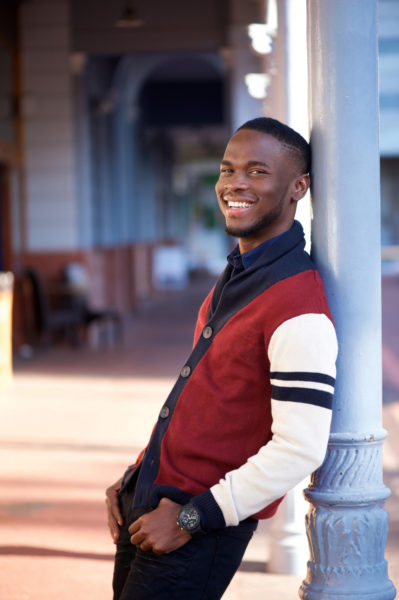 Still in the spirit of the yuletide, I promised to share this tips in my last article here. For those of us that are already expanding our network and creating new strategic and superior relationships, we will find this tips handy in nurturing that relationship. For the purpose of this article, we refer to the other party in the relationship as the 'contact', it best describes the role of this party in your life. So finally you now had the rare privilege of interacting with Femi Otedola, Tony Elumelu, Okonjo Iweala, Remi Tinubu, Paul Adefarasin, Ernest Ndukwe, a state Governor or your General Overseer etc. and a relationship was established, how do you nurture and manage such a relationship to get the best out of it? This is very important for career persons and entrepreneurs.
Calls/SMS Etiquette
Now, this is very important in nurturing your new relationship. You must find out from your contact what time is appropriate for him to receive calls. You don't just call people anytime you so wish because they gave you their number. Even when there is no formal understanding between both of you as regards calling hours, it is safe to narrow your calls between the hours of 8.am to 6.pm.
Secondly, in a situation where you call your contact and he did not answer, don't keep calling the person's phone like he or she is under any obligation to answer you when you want it – even when they were the ones that asked you to call. Some people can be so annoying. They can give you '6 missed calls' in a space of 2 minutes. Please, your contact is not 911. I suggest, when you call your contact and he did not pick up, give yourself one hour before dialing him again. If he fails to pick up again the second time, drop a message through voice mail or SMS and that should be it for the day. Yes, I know he promised you a job, a business or a contract, don't choke him with your calls. You can put him off by doing that.
Also, make sure you are in a quiet environment whenever you want to call him, and also confirm you have a commensurate amount of airtime for what you want to say. I bet you, you don't want that MTN Lady telling you, "You have one minute remaining" when your contact eventually picks up. You never can tell, when he will be disposed again to answer your call.
Finally, you don't know how detailed and meticulous your contact is and I bet you don't want to find out the wrong way. So avoid all those abbreviations you use with your friends when sending him or her an SMS.
Reciprocate Every Kind Gesture or Gift
Please, for every gift you receive from your contact, try as much as you can to reciprocate. Don't allow him to out give you. I don't mean competing with him in the quality of gifts but make sure you are at par with him numerically. There are many people that collect gifts from him, but this singular attitude of yours will open more doors for you in his space. Get him a gift on his birthday, wedding anniversary, father's day and a 'thank you gift' whenever he gives you anything. It is not the size or quality of the gift that does the magic, it is your attitude of always thinking of giving back.
Do Not Beg for Money
Please, in your relationship with your contact, you can ask for any kind of assistance but financial assistance. Ask for help with brokering a meeting with a prospect, ask for paper work assistance but don't beg for money. No matter the financial challenges you are going through, do not allow your friends or your family to talk you into calling your contact and begging him for money. However, I understand that there are critical situations where you must have exhausted all other possible options. In such a situation, you may ask for financial bailout, but you be sure of the quality of the relationship you have built with him before doing so; otherwise, you will be jeopardizing the future of the young relationship you are still trying to nurture. I try to be strict with this rule because some people can't just use their heads. In the face of any little financial challenge, you hear people around you say things like "you have a relationship with Otedola now, call him" or " I thought you hang out with Paddy Adenuga, beg him". If you must make the most of this relationship, do not heed to that voice. You don't want your contact to start treating you like a charity case. There are so many people on that queue already.
Don't Feel at Home
I suppose we are familiar with that line "feel at home".  Please, if you don't really understand what the person means by 'feel at home', please don't feel at home. If your relationship with your contact has grown to a point where you are invited over for breakfast, lunch or dinner or you have even gotten so close that you are requested to sleep over, please don't feel at home. I have my reasons.
Some people assume that when your host says you should feel at home, it means you should carry your attitude from your home and dump it in his home. That is why, some people make the mistake of lying down and sleeping on the couch in their host's sitting room or placing their feet on the center table because they are told to feel at home. On the contrary, feel at home means, observe my household and how we behave, feel free to integrate.
Also, try as much as you can not to get too familiar with your contact, especially those of us that seek a personal relationship with the senior pastors of our churches.
Be Productive
Every sustainable relationship is symbiotic in nature. No matter how superior the other party is, make sure you have something to offer. You are valued in this relationship based on what you contribute and not what you consume. You can offer to help in research, social media PR, image management, Speech development, itinerary management, entertainment, strategic business suggestions, and what have you. You don't expect to get paid for any of these services because you are supposed to know that someone of your contact's status already has people employed to handle such services. Find a way and show you can contribute positively whenever the opportunity shows up.
Loyalty Rules
Finally, of everything you can offer to your contact, offer your loyalty. Most times, that is all they demand from you. Loyalty is already a scarce commodity in today's market and rich and influential people are always particular about your level of loyalty. Your contact must trust you enough first before he can let you into his space. Be humble, honest, obedient, loyal and prompt.
Also you must understand that people have weaknesses they are battling with even the general overseer of your church. You know, from a distance, we perceive these people as being invincible and impeccable, but when they bring you closer to their space, your perception about them might start changing. However, loyalty rules demand that you don't discuss your contact's weakness, struggles and moral Achilles with anybody. If you hang out with them, the rule is simple "see no evil, hear no evil, say no evil".  Please don't get scared. It's not like they are evil or you are joining a secret cult. Not at all. All I am saying is that, minding your business and understanding that your contact is first, a human being with flesh and blood before becoming anything you think he is, will do you a lot of good.
Merry Xmas!
Photo Credit: Dreamstime | Mimagephotography