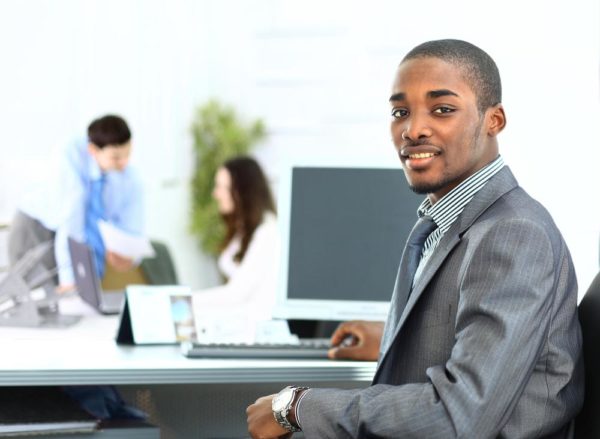 When we consider factors of production, we think about labour, capital, land and entrepreneur. We consider them factors of production because these things are imperative for a production process to run smoothly. In the same vein, it is imperative to bring our attention to the new factors of production in Nigeria that must be incorporated in our planning and execution process. These few elements have been making a case for themselves in the last decade and have been the major cause of low productivity level and poor customer service when neglected.
I really need to bring our attention to these familiar elements that have been posing a threat to our productivity level and this applies to every one of us – whether you are an entrepreneur or a career person. As long as you engage in any form of production of goods or services, you must decide to incorporate these elements into your own factors of production if you must eliminate excuses and mediocrity. The less excuses you make, the more productive you become at your job or in your business.
So, let's take a look at the three new elements that every Nigerian must take seriously as a factor of production.
Power Supply
Call it PHCN or EKO Electricity Distribution Company; we are still talking about the same thing – NEPA. This element is one of the most important factors to put into consideration, if you must produce in Nigeria. Yes, they are pace-setters when it comes to changing nomenclatures, but the one thing that we hope changes about them has vehemently remained unchanged, which is the quality of service they render. Therefore, large scale production companies that operate in this country prepare from day one to be their own primary provider of the needed production electricity, if they don't want to end up producing only excuses.
It is no longer news that the state of our power supply is very poor. So I expect we should know that by now; but no. Some people still operate like they just arrived in the country. This is why they still use the fact that 'NEPA did not bring light' to make excuses when they fail to deliver on a job or service. They just drop that excuse for you like it is 'breaking news'. Hello, your client already knew that there was no light before he or she gave you the job.
I still see tailors, laundry houses, technicians and even job seekers that think the whole world should stand still because 'NEPA did not give them light'. Serious businesses in Nigeria are built around self sustenance and consistent service delivery. Productive individuals who understand this fact, commit to a job and deliver on or before the deadline with or without NEPA.
Sometime ago, I went to get a haircut at a salon. As usual the price list for the different services they offer is pasted somewhere on the wall for customers to see. So, for my own simple haircut I saw the price; '500 Naira with NEPA, 1000 Naira with Generator'. Fortunately, there was light (NEPA) and I sat comfortably to get my hair cut.
However, midway into the haircut NEPA took their light and the barber stopped abruptly. The next thing I heard was "Oga, unless you will go and come back when NEPA brings the light so we can finish; if not, with generator it is 1000 Naira."
Can you imagine? That was a shabby customer service from all reckoning.
Traffic
This is definitely another element that must be integrated into your factors of production. You should always have it in mind that traffic; especially in Lagos is a constant. Therefore, it will be wise to make your projections around. Are you not tired of making excuses with traffic?
The idea is to recognise traffic as part of our production cost. If you are giving someone time to meet up with the person for a meeting, choose a time with traffic in mind. If it is the other way round, that is, someone gave you an appointment based on his own timing, then, leave your house or your office early enough bearing traffic in mind. It is simple.
I always see people show up late for an interview or a pitch and they heap the blame on traffic. The truth is that, the same traffic that made Mr.A arrive a meeting earlier than necessary, makes Mr.B arrive late. Why? Mr. A left for the meeting early enough hoping to meet traffic on the way, but somehow there was no traffic, so the punishment he got for that was to arrive for his meeting earlier than necessary. Mr. B left his house normally, hoping that all things being equal, there won't be traffic, but behold, there was a mad traffic and he got punished severely for that by arriving late for his meeting. Although, both scenarios are both extremes, the former punishment is better and more productive option. However, let's even assume that Mr.A got into traffic, he wouldn't be under pressure, he could use that time to reply mails, look up news, surf the Internet, listen to messages or audio books or read. This way he made the most of the traffic and also met his appointment.
Like I said in one of my previous article, according to the nursery rhythm, "rain, rain go away", sometimes the rain won't just go away. You have to keep working under the rain. It is raining in Lekki, yes. Is that enough reason for you to hold everybody waiting for you in Ikeja – where probably it is not raining? If you don't have a car yet, get an umbrella. Listen or search for weather forecasts before stepping out or even agreeing to a meeting.
In a nutshell, all I am saying is that whenever you wake up in the morning, tell yourself that NEPA will not bring light, there will be a mad traffic and it might rain, but I will continue to ride on them and produce.
Some folks are waiting for ceteris paribus (all things being equal) before they can produce. But unfortunately in life, all things can never be equal so you had better consider all your obstacles as a factor of production, so you can start delivering outstanding results.
NEPA, traffic and rain should off course be incorporated into your factors of production, so that you can be able to produce more results and less of excuses.
Have a great day and stay productive.
Photo Credit: Edhar Yralaits | Dreamstime.com