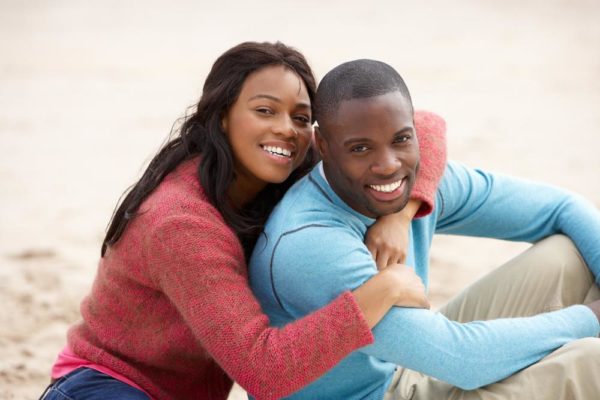 A lot of us would deny it, but falling in lust remains one of the most intoxicating feelings, and most common too. The average person knows exactly what they want from someone they have just met. Guys, believe it or not, these ladies are just as perverted as you and me. If you think a girl has never wanted you just for sex, then they have you fooled. Guys on the other hands are more or less famous for being fans of lust and having a phobia for love.
Most of the time, falling in lust starts with a minor sexual attraction sparked by curiosity. There are people we meet and we can tell we really haven't got enough to sustain any kind of intellectual relationship, but still, we develop this craving for them and don't even understand it's just a sexual thing. Socially, because men aren't judged a lot for expressing our sexuality, it is a lot easier for men to identify and admit being in lust to ourselves. Women on the other hand find themselves trying to convince their mind that this isn't just a lust thing when it is obvious there is nothing else to it. Of course the conditions around falling in lust can mirror falling in love with a sense of possessiveness and the jealousy it comes with. Lots of friends with benefits don't want to trade stories about their escapades with other partners because it is in our current sex culture to be quite possessive. But ironically, when people in lust find themselves in a dating situation, the relationship breaks down into nothing, because it has no core to start with.
Some people will tell you about a guy or girl they have been sleeping with for years. Even when they have a boyfriend or girlfriend, they carry on with this person and sometimes don't even consider it cheating – as bizarre as it might sound. It doesn't help matters when the sex is good, certainly not when it is better than what they are getting from their relationship. Ladies, please back me up here. Almost every sexually active girl you know has a guy that she goes to for servicing when needed; some have more than one. These groups of guys are not to be dated, but to be slept with, and these guys don't even have to take the girl out or do any of that fancy stuff. I would say men have our group too, but that is popular knowledge.
The understanding that it is absolutely natural to find someone only sexually attractive is something a lot of us struggle with. Fortunately for men, the idea is praise to our ego; like how a female co-worker smacking your bum is more of a compliment than sexual harassment. Women, on the other hand, aren't always at peace with the idea of being nothing more than the object of a man's sexual desire. That's why women are known to make statements like 'you just want to f*ck' or 'you just want me for my body.' This mentality of wanting people only in a physical sense even pre-dates romanticism, which was hardly in existence before the Troubadours poets of the French courts (12th century).
Everything is not for everybody. Some will like you for the inner you, some will only like your outer shell. It doesn't make them shallow or belittle the inner you. We are just being mammals and need to get used to it.
P.S Have you ever had a lust crush that became an obsession, or perhaps just a fleeting one. You have the floor.
Photo Credit: Dreamstime | Monkey Business Images Ltd