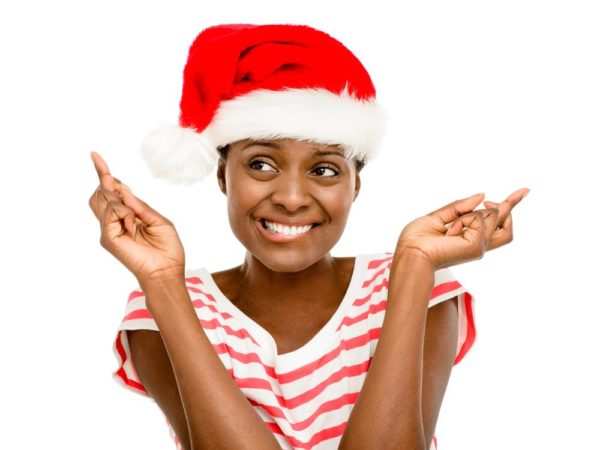 Christmas is a little over two weeks away and you are starting to feel as if your credit card is slowly burning a hole through your trousers. So how can it be done? How can you enjoy the festive season and not spend your entire paycheck on presents and festive paraphernalia?
It may seem impossible, but with simple budgetary checks and safeguards, you may find yourself enjoying your festive holiday and still making ends meet.
From the chats round the water cooler post-festive season, it is clear most of us do not plan ahead during the December holidays. But can there be a way to sidestep unnecessary expenses and the stress of the most "giving" time of year?
Take a look at how you can ditch the burden of blowing your budget and start your New Year minus the financial hangover.
Work Out a Budget
If you are oblivious of your spending habits and not sure about how much you can and cannot afford, you are probably at risk of being a spendthrift. With countless temptations around this time of year, it is wise to make ensure you are realistic about how much you can spend on your loved ones.
Work out your major extra expenses such as gifts, food and decorations and determine how much you are willing to spend, in order to set limits. Remember to take note of your daily expenses such as rent, food, healthcare and school fees. From there, you are able to see what budget you have left over for gifts and other luxuries.
The same goes for your savings account; assess how much you would like to put away for the month before looking at other more luxurious expenses.
Go Local
You have been dreaming about a holiday in a foreign destination all year. In your mind, you are sipping a margarita on the deck of your bungalow on the French Polynesian island of Bora Bora. But if you take a look at your expenses and find this is going to be an impossible venture, go local.
Everyone deserves a holiday, so why not explore your own country and visit a town you have been meaning to visit.
Becoming a tourist in your own land is a great way to realise just how lucky you are to live there. Known as a 'staycation', not only is it great on your wallet, this way you will never be lost in translation.
Don't Go Overboard With the "Giving" Attitude
The act of generosity is a worthy character trait, but some of us have the tendency to go a little too overboard and feel they need to spoil everyone with expensive gifts, or it isn't really Christmas.
And while Christmas is a time for giving and man, does it feel good to give, it is also critical that you never give beyond your means. A simple gift to let someone know you thought of them on Christmas,  is most definitely in keeping with the Christmas spirit. Not to mention, you did not have to break the bank to put a smile on your loved one's face.
Perhaps it's a good idea to limit your gift-giving to close friends and family and have a chat with them about a price limit that everyone is comfortable with. Shopping within a price limit can be a challenging, yet fun experience where everyone is more grateful for your time than what you bought them.  A suitable price limit for a small gift can be between ₦ 1000 – ₦ 2500.
Have you ever tried hosting a Secret Santa?  This is where a group of friends, family or work colleagues, each draw a name out of the hat and buy a gift for the person whose name was the one you drew out.
There is Always a Cheaper Alternative
We all know the festive season is a time to spend with friends and family, and with that you don't always have to spend a fortune to have a good time with the people you love and care about.
Host a dinner party with your friends and have everyone bring one dish along. Good company is priceless and worth far more than any trinket you could buy each other.
Many friends also take to making their presents for their friends. This is great on your pocket as there is no price frame in which you have to work from. You can also use crafts that you already have lying around the house such as beads, feathers and charms.
Remember, having a good festive season is more about the company you keep and treasuring the time you have with loved ones who have travelled from far and sometimes abroad, simply to spend time with you.
Losing sight of this by thinking you have to wrestle as many presents as you can into your car, can be both financially and ethically illogical. With the correct perspective, your holiday season will be stress free and without the remorseful January when your credit card lays about in cinders.
Photo Credit: Dreamstime | Bevan Goldswain