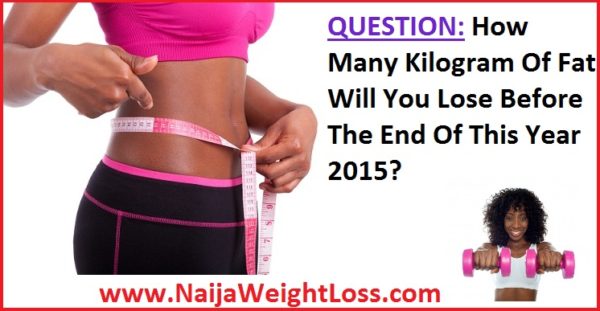 If you are struggling with excess body fat, then I want you to Pay SERIOUS Attention to this letter, because it will be of Great BENEFIT to YOU.
This is because you are about to discover & learn the secrets that Nollywood & Nigerian celebrities use to get rid of belly fat, stay in shape and have that sexy trim body that you see on TV. Not only that, these same secrets are being used by a selected few thousands ordinary Nigerian Men and Women who have RARE access to these secrets to get their "figure 8, sweet sixteen" dream body back.
Make No Mistake, These Secrets Are Not What You Already Know About Losing Weight.
It is NOT spending 2 hours in the Gym Everyday
It is NOT starving yourself of food or dieting
It is NOT taking Toxic Pills that can harm your internal organs
These RARE secrets will open your eyes to "HOW" and "WHY" your body accumulates excess unwanted belly fat through the food you are eating and the exact reason why it's difficult to get rid of it. For example, do you know that the major causes of weight gain and belly fat are actually the food you eat?
I am talking about foods such as the ones below: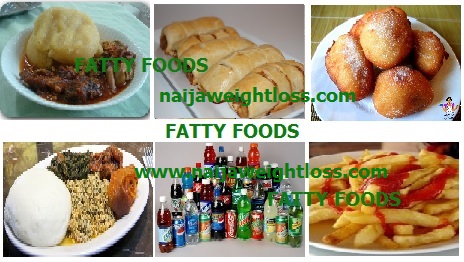 These Nigerian meals are packed full of carbohydrates and very high in calories and the way you combine them as a meal and eat them releases PLENTY of sugar into your blood which in turn gets stored as fat in your body. And these fats are stored in your hips, your arms, thigh, neck and even your belly which is where excess stubborn fat likes to hide itself.
Of course, there are other CAUSES of excess body fat such as "pregnancy weight", stress, medical condition etc, but the fatty foods you eat on a daily basis is usually the major cause of the excess fat you have on your body right now.
I know prior to reading this letter, you have probably tried different ways of losing weight without any success. Maybe You've Tried The Following…
Indomie Diet
Atkins Diet
Bile Only Diet
Grapefruit Diet
Raw food diet
Intermittent Fasting
MLM tea & shakes
Herbal Concoction
Starvation, etc.
All without any luck!
Speaking of starvation, do you know that…. Most people who try to lose weight starve themselves just because they think the only way to lose weight is to eat just one meal per day and drink water for the rest of the day.
But here's a truth… Starving yourself will NOT help you get rid of belly fat. When you go on a starvation diet, you will initially lose weight quickly within the first two weeks and see what is called a "quick result". But your body will suddenly realise that it's not getting the "fuel" it needs to run it daily operation (walking, running, going about, sleeping) which in this case is food. Sensing this, your body metabolism will then go into what is called "famine mode". Your body metabolism (which is critical to burning fat) starts to adapt and slow down its rate of operation. That is when you start to get hungry, lose energy physically and feel drained out e.g. tired, hungry, cranky.
Since you cannot continue on a starvation diet forever, when you decide to start eating again, your body metabolism will become "confused" and will still be tricked into thinking it's still in starvation mode, and sensing that you are now getting some food again, your body will want to store as much food as possible in readiness for another round of starvation again. That is why you see that a lot of fat that your body burns off during the first two weeks of starvation comes back on.
By starving yourself too much, you are exposing your body to unnecessary health risk like permanent organ and muscle damage and also depriving your body of the enjoyment of good food. What you need instead is to follow advice from experts who understand nutrition & fitness and how the body burns fat. Someone who has been doing this for years, has experience and has helped countless people achieve the same result.
And this is where someone like me comes in…
My name is Olu Aijotan and many of my clients and subscribers call me "Coach Olu".
So far, I have helped over 1,300 Nigerian men and women lose between 3kg – 35kg of excess body fat and I want to help YOU too. So if you have been struggling with "belly" and "body" fat and would like to lose between 5kg – 10kg of excess body fat in the next 30 days from now, irrespective of whatever diet or program you have tried in the past, then I want to coach you Step-by-Step on How To…
Lose Excess Weight
Burn Fat Off Rapidly
Get A Flatter Belly
Get An Amazing Toned Body
Get Your Dream Body Back
So if you would like me to coach you to lose weight, drop 2-3 dress sizes and get your amazing body back… I want you to Click Here To sign up for my FREE Fat Loss coaching ==> http://www.naijaweightloss.com/signup.htm.
When you click the above link, it will take you to a page on my website that will ask you to register with your "name" and "email address". Kindly enter your name and e-mail to register so you can start receiving daily e-mails and fat loss coaching advice from me. It's FREE.
I have helped lots of people to lose weight, and I believe I can help you too. Don't delay. Don't waste time.
I want you to go ahead and click this link to sign up right away: http://www.naijaweightloss.com/signup.htm.
It's FREE to sign up!
_____________________________________________________________________________________________________________________
Advertorial– Sponsored Content