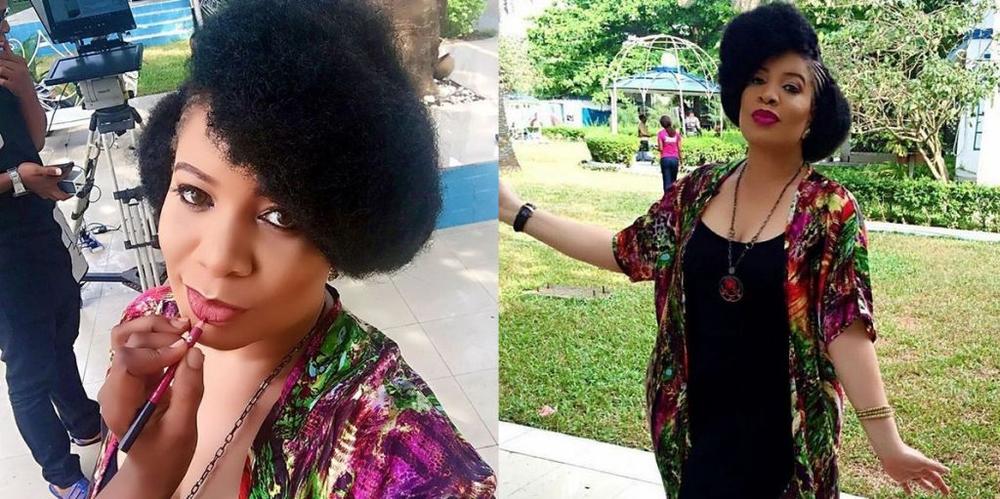 Are you ready for another episode of Monalisa Chinda's "You & I with Monalisa Chinda" talks show? Well, we are if she will be rocking this uber-fab look.
The star shared candid photos from the set yesterday and we couldn't help but notice her 'fro fabulous look! The actress, producer & talk show host rocked a pretty side puff with cornrows and we just know the natural hair community would love it.
She paired her look with a floral kimono, a pair of black pants & top, pretty makeup by Buchi Sez-Elabor and styling by Rhoda Ebun.
See more photos below;
Photo Credit: @MonalisaCode | @DebbySez (Instagram)