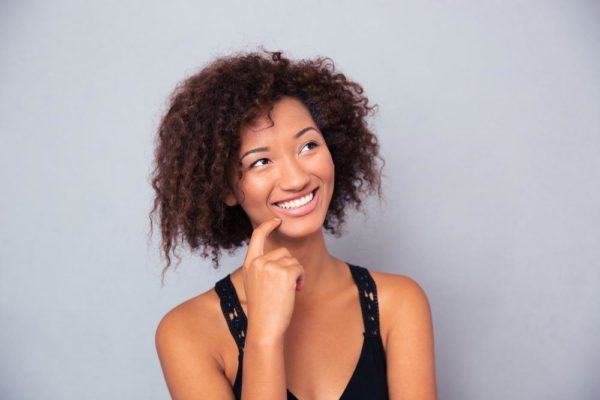 Happy new year to all our readers! As promised, we are continuing the 2015 Epilogues due to the volume of responses we got. We'd like to thank every one who sent an entry, and if you sent your story before the 15th of December 2015, you will see it published on BellaNaija.
If you're reading this and wondering, 'What on earth is the series about?' please catch up HERE.
Today, Edirin's story talks about self discovery and a heart of gratitude.
***
I started the year 2015 feeling weird and uncertain. Unlike previous years, there wasn't the excitement of starting a new year. While everyone was sitting and writing out their new year's resolution, my mind hadn't grasped the fact that I was about to live through, by the grace of God, another 365 days. I remember praying at the crossover service and asking God to please see me through 2015 because I didn't have a concrete plan or even desires for the year. My biggest fear was that I was going to "zombie" through the year without accomplishing anything but thinking about it now; I'm ending the year with a heart of gratitude.
One big thing that I looked forward to in this year was my birthday because I was turning 20. OMG! To me, being 20 years old means I'm no longer a teenager (duh! lol). It means graduating soon, starting a different phase of a work life, learning to drive, marriage, kids, and just the rest of life. I'm growing up and I can't run away from it.
Besides turning 20, this year I really was trying to figure myself out. I've been trying to figure myself out since I was in SS2 but this year was different. I stopped asking myself "who am I?" and I started working towards who I want to become. Asking myself whom I was meant there was a correct answer but what I discovered living through the year is that I am not one correct answer. Instead, I am more than one correct answer. Who I am is not a fixed idea; it's fluid. It's fluid because I am learning everyday and experiencing new things everyday and so different parts of me are changing everyday. I really believe this realization will help me through the next few years of my life.
What is life without mistakes and wrong decisions? My answer? Boring. Yes I made some mistakes and some wrong choices this year but I am thankful because I learned from most of them. One of which is, to not compromise my values for anyone. I learned to be who I would be if I were not thinking of what everyone would think of me; to let fairytales be fairytales and live in the reality of my life; to go at my own pace and not let the pressure of the labels people put on me distract me; and most importantly I learned to keep breathing regardless of what was happening around me.
Finally, in this year, particularly the last 4 months, I have developed an empathetic side to myself. And this came about as a result of my Media and Terrorism class at school. I understood terrorism for the first time. Prior to this, I was aware of the events that were happening in the world but I didn't really "know" about it. Going to class and discussing new terrorist events that happened during the week awoke in me the realization that I have it good. I really do. I may not have achieved so much this year, gotten the opportunities I prayed for, reached my financial goals or even found bae (lol) but I am alive, I have a bed to sleep on, I walk on the street without the fear of being blown up by some anonymous terrorist. So I am happy and I am thankful for my yesterday, my today, and my tomorrow. I am graduating from the university next year, 2016, and I am excited but crazily nervous.
My desire to get a job, probably move to a new city, and have new experiences fill my mind. The possibility of meeting someone I would love to the extent that I agree to marry him and build a life with him baffles me. I wonder everyday what my future holds but I march on with this heart of gratitude knowing that no matter what, I have it good. I hope as you read this, you realize as well that regardless of what's going on with you, you have it good. Hey 2016! I am looking forward to meeting you by the grace of God.
Photo Credit: Dreamstime | Vadymvdrobot