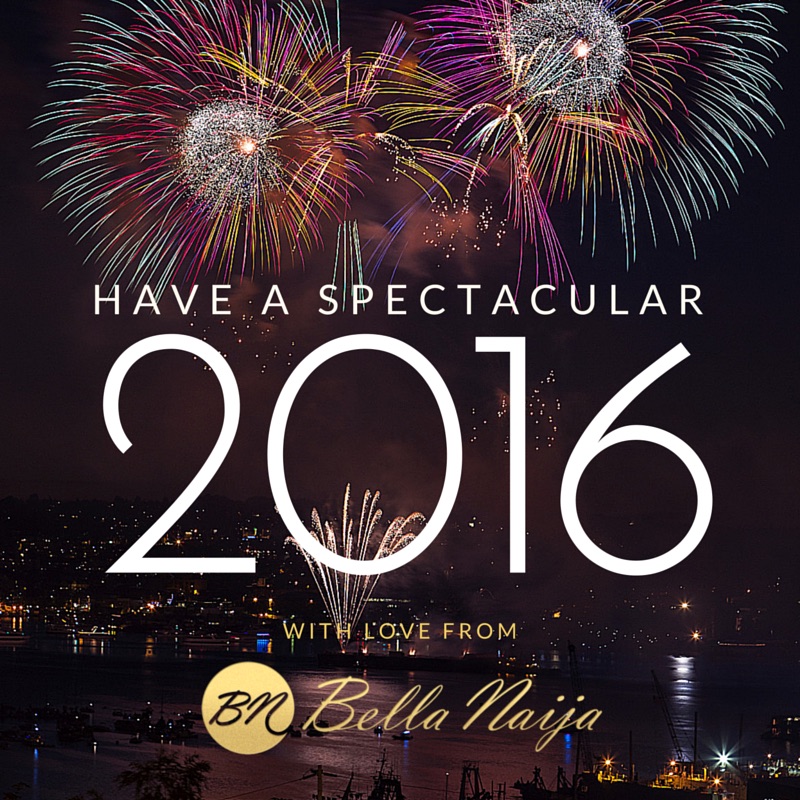 Dear BellaNaijarians,
We wish you a very blessed and amazing new year.
It shall be a year of favour, breakthrough, love, happiness, success and peace of mind.
All you have been planning, praying and hoping for will come to fruition.
Your state of mind, your finances, your love life, your relationships, your family, your education, your home, your health and everything else will be transformed in a positive way.
Dream, plan, focus..
What's your BIG dream for 2016? Ours is to buy a new office. Share yours.
Don't doubt yourself, you can do it!
Welcome to 2016
Lots of Love from BN