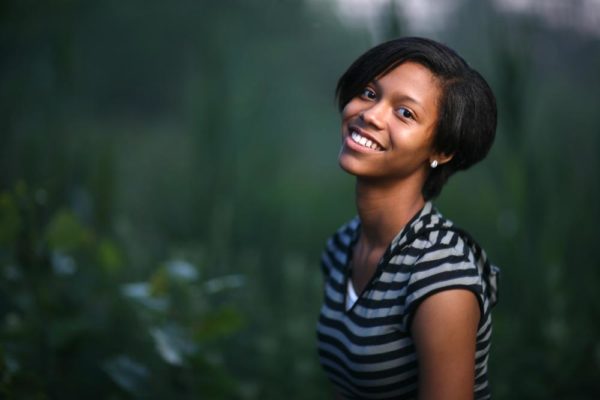 Red
This is the colour of blood on her white linen sewn into a boubou. She wore it that morning for him, because her friend said she read online that most men love white boubou's. However, he was not most men; he was not even a man. For years, she had ignored the people who said, "Your husband is a beast, leave him and run".
It was impossible for her to leave a man whose love she had started to accept reluctantly, like a gulp, after much consideration. She squeezed love out of him in trickles like juice out of orange until it became satisfactory and shaped rationalisation when it was not, thus, he was like one obligated to love and as common with obligations, his love was slipshod.
She loved him because sometimes he called her "Honey" and bawled in excitement over the son she carried in her belly. Her love was the kind that made feeble excuses, like an incarcerated thief blaming his acts on the devil. It said, "Your husband is not a wicked man because he beats you, he just drinks too much" or "He hits you because he pays too much attention to you, only that, manage it ojare"
And so, for five years she endured his raining fists. Her Pastor called it "Submissiveness" with a sneer on Sundays and he said its opposite was a sin. She watched her cheekbones sink in and her eyes dim, she watched Mentholated Spirit lying carelessly on the bathroom tile drop in quantity everyday and the telephone in the living room dial the emergency number too often.
Her Mother had come from the village those days, taken the night bus to the city. "Nkem, what is wrong?" she would ask. She knew something was wrong with her daughter, her smiles no longer reached the corners of her lips and when she sang, "It is well with my soul" on Sundays, she did it with hesitation, doubt, like a sinner asked to confess his atrocities.
It was the only thing she had that did not smell of kitchen spices-maggi, curry, thyme-this boubou, and she had worn it that morning for him, wheeled into the ambulance in it, stained with the blood of the son he bawled over and her lips pressed tightly shut, because she would not speak, because she could never speak.
I know life has its technique of snuffing choice out a room, of guarding it, masking it with the countless things you stand to lose and not the many others you stand to gain. For, it is one thing to love a man, and another thing for him to requite this love, like its one thing to know a song and another to master its lyrics.
Sister, when you get home from the hospital, if you do. Take your bag, line your lips with cocoa eye pencil so the neighbours do not ask what is wrong, and run, open the door and run.
Blue
It is Christmas morning and the sky is a light blue. Your Mother asked you to take a plate of food to your neighbour Brother Uche, a Christmas tradition, because Brother Uche was a bachelor and Christmas was about sharing she said.
You do not tell her that you dislike Brother Uche, that your eleven-year-old form was terrified of his brawny presence. You do not tell her you hate those "one kind" taunts he makes when he calls you his wife and when he carries you on his laps saying "Fine girl" with the urgency of one who was not making jokes.
She would snigger at you, your Mother. She was one of those people who believed children had nothing intelligent to say, who shrugged off every perverse and logical report coming from a child with the same demeanour. You knew she would of course tell you that Brother Uche was a nice man who patronised her shop and sometimes bought you candies.
And so, this is why you do not tell her of his advances, of the many times he had peeped through the keyhole when you bathed in the public bathroom and the many other times he told you to massage his thing, "because it was like lollipop" he said "Sweet and slimy"
He had never really thrust into you until Christmas morning when you placed the meal beside his stack of tapes-JAY Z, TREY SONGZ, MEEK MILL-and he said in the gravelly voice that would later become the soundtrack for scenes whenever you thought of dread.
"Okoloma, pull your pant and lie here"
The sky is still a light blue, unchanging, unflinching, when he thrusts into you and the brittle hairs in his pubic region stab at your belly like needles.
You hate the sky in that moment, for remaining so blue, perfect, unchanged, regardless of the fact that in that moment your life had changed. You hate the sky and you hate Brother Uche.
Okoloma, when I look out my window I see you. You are the only one with knowingness in her eyes amongst a group of schoolchildren returning from the community primary school.
This knowingness makes you more conscious about your sexuality; it tells you to line your lips with gloss and splodge your face with Mary Kay. I see you shy away from boys in an unusual way, a method escorted by anger.
Girl, I want you to tell someone, about what Brother Uche did to you, tell someone.
Grey
You would not tell anyone about it, this life. Until its words, turn grey and its essence become stale, until people start to ask, "When it was happening, why did you not talk, take your story and sit one side, prostitute"
Do not blame them. They are like grownups forced to believe that Santa Claus was existent and they, as if to vehemently prove their disbelief respond with a hostile riposte.
In this illustration, your story is Santa Claus and their lucid distantness, vehement proof of their disbelief.
This is why you should tell someone, before the words turn grey, tell someone, and when they turn grey, do tell someone.
And this is for you, from a man, who thinks you need to know about equality.
Photo Credit: Dreamstime | Konstantin Sutyagin