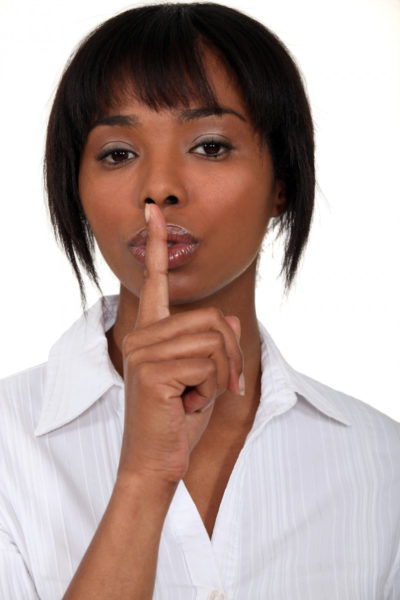 When Olamide dragged Dbanj into his rant against Don Jazzy/ the organisers of the Headies awards, it sparked off an interesting conversation between myself and a friend. This friend went on to analyse Mavin's 'Oga Titus' track as a diss track towards Dbanj; I had no idea (LASTMA! I know, and I have no idea if this is true…if it was what the Mavins intended in recording that track, or if this was just a figment of my friends' hyperactive imagination). We got into the Don Jazzy/Mavin (or Movits) vs. Dbanj post Mohits discussion. I am of the opinion that Dbanj hasn't fared very badly post Mohits. Yes, the hits might not be there anymore but the endorsements are mouthwatering. My friend pointed out that as a musician (or entertainer as Dbanj refers to himself), you are only as good as your last hit, and in a few years Dbanj will fade and lose his endorsements if he continues without hits. I had to agree, because I can't sing a line of Dbanj's post Mohits release tracks, and same goes for a few people I know. We might never know what went wrong in that relationship, probably; only Don Jazzy and Dbanj know those details, but that's not what this article is about.
That discussion got me thinking about the ones we let get away and the ones we've gotten away from. At the time of the separation, there probably was 'something or somebody that looked like a better deal (Kanye in this instance)', and we couldn't wait to get on the ride only to realize that it's a one chance ride headed nowhere!
We've all made those life changing decisions; that relationship we ditched for a person or people we've perceived as being better than our present, and this transcends opposite sex relationships; we've abandoned friends of the same sex for others we feel are better suited to our current needs or would help in actualizing our needs. Even in our careers, we've abandoned a job or career path in favor of one which looks better, only to discover a short while later that it's all a lie.
I'm of the opinion that if the grass on the other side looks greener, it's because people on the other side are standing knee-deep in manure. Someone on the other side is tending lovingly to the grass for it to thrive. So what we ought to do rather than abandon our yard for another (and perhaps not be able to take the stench of manure), is to work on our side of the fence and nurture our grass lovingly (in relating this to human relationships, this doesn't go for abusive relationships; in that case; you need to get out yesterday).
Let's also talk about the moments we've hesitated, and something went wrong, or perhaps not the way we would have wanted it to. We all know the idle hand is the devil's work tool, it's no secret nature hates vacuum; so the moment there's a vacuum anywhere, you can count on mischief to fill it. Using the movie 'The Perfect Guy' as an example; I'm of the opinion that had Morris Chestnut's character- Dave not created a vacuum in Leah's life (played by Sanna Lathan), she wouldn't have been open to Carter (Micheal Ealy), who turned out to be everything but 'The Perfect Guy'. Dave's delay in seizing the day ended up costing him his life.
It's a classic that at the beginning of the year, we are all fired up about the 'new year, new me' thing, with our resolutions all on fleek; cut out time wasters in my life, ditch that bad habit and pick up yoga, study for that professional exam, get a better job, etc!
The list is endless; but in the midst of all this 'new me' decisions, how do we keep from making the ones that will define us negatively forever? I'm all for second chances, but they are some decisions you just cannot return from.
So, how do we know the right choices to make, when to keep playing, hold, fold and walk away? The safest thing to do might probably be to hold on, and see how it goes, but, some relationships are toxic, headed nowhere and are classic time wasters. Not all relationships are meant to last forever, some relationships are just meant for a duration and you move on (and no that doesn't equal using people).
Also, there are some relationships we quit with the hope of a better future only to realise that we were the ones holding that other person down (yes, we can also be pulling down spirits to others!) From the example of Don Jazzy and Dbanj; most people probably expected Dbanj to fare better, he was leaving local behind and going international, but the reverse has been the case. The one left behind went on to thrive; Don Jazzy found his voice (how many of us remember those days when Don Jazzy didn't speak in public and Dbanj was his mouth piece? Now Don Jazzy sings!), signed on more artistes and by all accounts is doing well for himself, Dbanj…I don't know how well he is doing as an artiste.
So, fellow Bellanaijarians, share your stories on the ones you let get away, the ones you got away from and the moments you hesitated; in our interpersonal relationships, friendships, career, and in all spheres of life. Did you fare better, did you regret your actions and how did you self-correct?
Also, we could share stories of the ones we left behind who went on to fare better and how it made us feel. Have a great week, and like Atoke will say; peace, love and cupcakes!
Photo Credit: Dreamstime