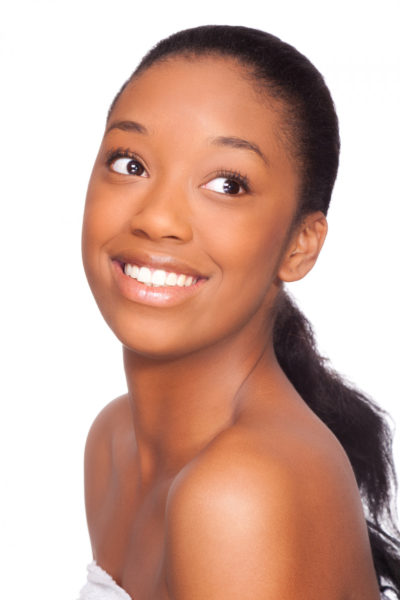 Our mind is a labour room, pregnant with the ideas we feed it till its birth.  Most actions we take in our conscious state comes from the mind.
How does the mind relate with our happiness?
One thing to note is "You are in charge of your happiness, your environment is not. YYour body is not only You".
The process you let get into your mind is what the body executes.
Using a lady as an example: most or all of us love our hair (natural or fixed), imagine getting that hair you admired 3 months ago as a gift from a friend who has really upset you,  that seems like  the best thing.  But how then do you feel, you feel so so excited, because you start imagining how beautiful the hair will look and the style you will make, some of us even go as far as imaging what that boy that has been admiring us for a while now will do when he sees us and some of us will want to fix it in a way that our crush must ask us out. Lol
But then if we study the process we realise that it is not the hair that actually made us happy, it is the thought of the hair that made us happy. You had the option of returning the hair in anger, saying, "what nonsense, do you think I can't afford the hair, because of the anger you had in mind for that person; but then a simple gift that he/she knows will make you happy, stole the day . So that's how our mind works. It is solely dependent on what we feed it, which in turn births happiness or sadness.
Nobody or nothing is in charge of your happiness than you. It starts from you and it ends with you.
What then are the basic steps on how to be happy and remain happy?
Remind yourself
If a situation comes up and you are stuck in the moment of being sad and getting angry about the situation around you, the first thing to do is remind yourself that your happiness is your choice.
This takes continuous practise. People often say it is not possible to be happy all the time and I ask why? Being bothered does not mean you are sad, it just means you are in search of a solution, but people often tag being bothered with sadness.
I know it is possible to remain happy and that can only come if you take the first step of reminding yourself. It is a conscious act and with constant practise it becomes a habit.
Live It
If you must stay happy, you have to live happy. You have to radiate happiness. Surround yourself with the positives, walk off naysayers and joy killers. Stay around people who inspire you and make you be the best of yourself. You can only live everyday happy if you appreciate who you really are.
You can only live what you believe, if you constantly remind yourself that you ought to be happy, then it becomes a habit to always live happy.
Just when you begin to live happy, you see yourself looking younger, feeling younger and look a lot healthier. People say music, but I say laughter is the food for the soul.
So it is over to you to make the conscious step of choosing happiness today and every day. It is not expensive.
Photo Credit: Dreamstime