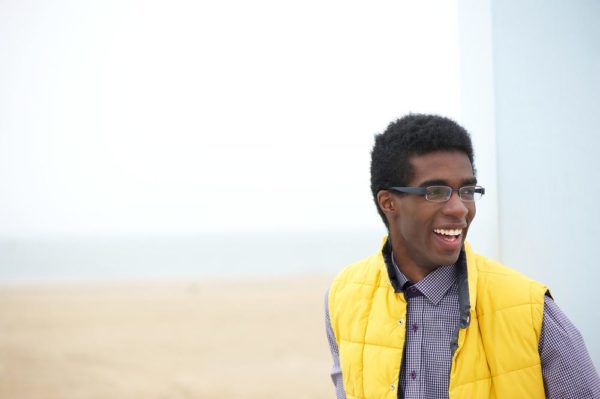 Is it possible to have a swell time on the special day of Love if you are not in love? It sure seems paradoxical, but you absolutely can. Well, you can't if you are one of those fellows that think singleness is a disease of some sort.
I mean, there are many ways of having fun on Val's Day. It may not be everyone's idea of Val's day fun, but fun is fun. And who better to show love on the global love day than the one you love most: You.
Below are a few ideas you could implement to ditch the moodiness and the mundane senselessness of worrying over 'the curse of singleness' (I wonder who created that phrase sef. "Curse of Singleness ko; Blessing of 'Double-ness' ni).
Spoil yourself; who better to love than you?
If I were a lady, I would go to the spa, and indulge myself in a full body massage…sweet. I will equally go get a manicure/pedicure, or stay in and order take out. Then I will take great comfort in the fuzzy feeling I get from taking excess cheap valentine chocolate (One day indulgence won't make me gain 10kg, will it?) And who says I need a guy to buy it for me?
As a guy, I could take a trip; the more adventurous, the better. I could fly to a far-away state, go mountain climbing, or visit a forest reserve like the Ngwo Pine Forest in Enugu. I can send flowers to myself and laugh at my past failed relationships (I no go kill myself jare).
By the way, loving yourself is the first way to learn to love others.
Reinvigorate a forgotten hobby or finish a stale project
Whether you are a 'single-single', a single parent or divorcee, you probably have a hobby that you have neglected for a long time. Thankfully, this year's Valentine's Day is on a Sunday. That means, you ain't going to work.
Personally, I used to play a lot of Scrabble, Chess, and Ludo. I could revisit those or snuggle up with a novel… not a romantic one of course. (Abeg I no wan spoil my mood with all those mushy-mushy thoughts)
Why not pick up your pen and finish writing that project. If you are savvy with the pencil, painting brush, or carving knife, create something. Try your hand at making a song or building a beat.
Turn Val's day into raw cash
The worst days to be broke are December 25th and February 14th. Guess what, you can turn the tide a little on Val's Day.
Engage yourself in productive work that can give you extra income. It's Val's day, so there will be a lot of partying and merry making. You can do home deliveries, offer cooking services, play in a live band, or even make use of your DJ skills that day.
You can equally offer to work the shift for any of your friends or colleagues who is busy with Val, and charge them a little dough. Just look for something temporal you can do to keep you from feeling lonely which will equally get you extra bucks.
If that is not taking advantage of Valentine's Day, then I don't know what is.
Take advantage of the mass misery
As an unwritten rule, every young man or woman has at least one single friend. It is never just you. And knowing that, has a way of easing the pressure.
You could decide to have a day out with the guys or girls. Visiting malls and bars in groups will ease the moodiness you might feel otherwise.
Have crazy fun together. You can all go play snooker, table tennis or go swimming. Laugh about your singleness and your failures in relationships. Perhaps even go camping for the day
Alternatively, you could have a day in with them. Order in, watch TV and laugh at the 'silliness' of all those people "in love".
Take a trip backwards in the time machine and see what you can dig up
Locate your school year book, or the diary where you stored old contacts you haven't seen or spoken to in years!
If you can afford to, make very long calls to these people that least expect it. It is usually enough amusement to hear their reaction when they find out who is calling.
This way you could stay in bed all day making calls, chatting or 'skyping'. Find out the latest gists. Ask for who is married, who is still single, and who works where. Dig a little deeper and find out who is now a senator or a janitor, chief or thief. 
Send your love someone else's way
This is the noble way to go. In the end Val's day is about Love and there are a thousand people around you starving of love too.
You could decide to spend the day with your lonely mother or sick grandpa. Take them to see a movie or something.
I remember organizing a hospital visit on Val's Day when I was in my final year. We included flowers among the items we bought. We told the patients that God sent us to tell them that He still loves and is still thinking of them. They were so happy and some almost cried.
Yours could be giving out some of your stuff or doing some work at an orphanage. Such exercises will leave you feeling fulfilled. Scrap that; you'll feel like you just changed the world.
Figure out what you really want in a relationship
This is equally the best day for that very important self-talk. Have a chat with yourself, and ask critical questions. Why are you single? Na choice, abi na condition? Why did your last relationship fail? What part did you play?
Also think, decide and write down what you really want in your next relationship. And make sure you include the role you will play for it to come to pass.
In the end, love is beautiful. And who says you have to be miserable on the day of Love, just because you are single?
Your Turn
Have you ever been single on a Val's Day? What was it like? What's the craziest/greatest romance-unrelated thing you've ever done on Val's Day?
Happy Valentine's Day Friends!
Photo Credit: Dreamstime