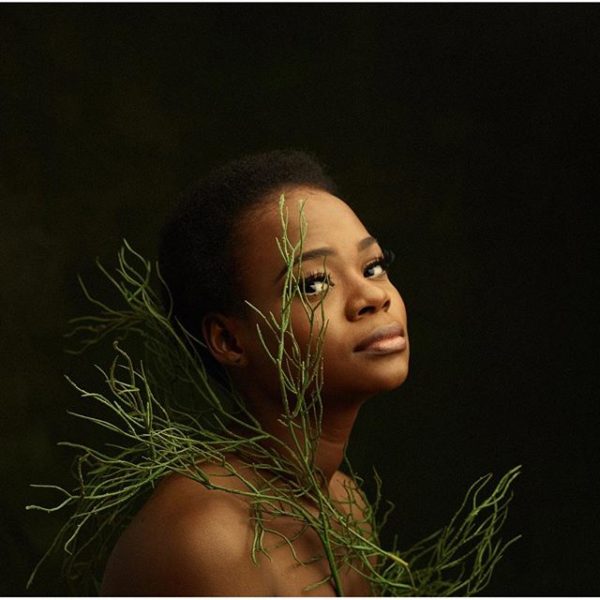 So Nigeria has been buzzing with the news of Olajumoke Orisaguna and how wonderful God truly is. Trust me, some babes, despite how happy they are for Jumoke, are seriously beefing right now – wishing they were bread sellers and met this kind of fortune. Girls that photo-bomb pictures will now have strategic photo-bombing. We just want a share of the Jumoke's favour.
The miracle that has happened this February is enough for an atheist to believe in God because this is just way beyond human reasoning. So, today I want to share with us some of the things I have learnt from this trending miracle of Our Oni Buredi: Olajumoke Orisaguna.
Your Shame is Meant to Bring You Fame
I can imagine how we would've despised the thought of selling bread, before we'll now start going deep into hawking it. It is just possible for us. Some of us are in some going through stuff in our lives, we are presently going through what we call difficulties and because we consider these problems so huge, we've wrapped ourselves around it, giving ourselves little or no chance to see or know why God has placed us there.
Some of us have even turned our back on God and the world because our problems seem really huge, it can't even be quantified. But it let's know that people like Jumoke also have issues. God that has created us for a purpose gave us what we call problems, as our elevators. Those things we consider shame in our lives, God is setting you up, but you don't see it.
Jumoke was an uneducated bread seller who didn't know who TY Bello was. Nobody knows, she was probably looking at Tinie Tempah in a funny way, all smiles and things that might have been running through her mind would've been "ki ni bobo shey bayi? Shey foto L'onya ba yi? Kin sha lo ta buredi mi" and off she went off. But those lens shutters opened and closed on her, telling her that this "foto" is for her success.
This is a prayer that we all pray for, but it happened to someone who before now might not even understand the whole concept of modeling. Who before now, celebrities are abstract people, theyre ideas, not ordinary beings, just people you can see on television. What a lot of us don't pray for, because it might not be the ideal lifestyle for us, is what this young woman lived with for years and through that "shame" God has granted her fame… and I'm sure more will follow.
But do we know that this news will not be this big if she was a well to do person or the daughter of a rich man? But her story, which has been her struggle for years is what is granting her that fame, making her story compelling, and as I said before, even Cinderella didn't get it this good! So let's learn to see beyond the suffering in every phase of our lives. Though it can be really difficult, let's learn to see every of our messes as messages that people will oneday learn from. Our liftings are meant to bring Glory unto God, and as my pastor will always say, God doesn't call the qualified (because he will say he did everything right and was qualified for it), He qualifies the called, because then, ALL glory goes to Him.
Get Busy
So many of us are praying day and night, but we have refused to work. The only time manna came from above was in the Old Testament… this is 21st century, no manna falls from above, rather it comes out from your work. Jumoke was favored during her hustling moment. She wasn't being lazy, but rather she was doing something with herself, no matter how little. Even the scripture said seesth thou a man diligent in his work and he will place him amongst kings and great men. From what we are seeing from this Naija Cinderella, we would understand that that scripture has totally come alive in live. Some people want to be great, or believe they want to be great, and they keep saying, Linda leave that thing jare, this life na connection. Well, I'm happy to let you know that you are right, but even the people that get connected get it from working, and working their ass off! Jumoke would've stayed home that day, decided to relax or probably hang out with friends, but she carried her board, went to the bakery and got bread to sell. But then, God has already signed it that that week would be the last day she sells bread… who would've thought?
Don't aim to be the Jumoke, Be a Fairy Godmother!
I've always believed that fairytales are meant for kids and Disneyland and not in reality, but this Jumoke story has made me believe the more that God's fairytale is incomprehensible. Cinderella is understandable. She was from a wealthy home, became the maid of her stepmother and stepsisters and because of her beautiful dress and on fleek makeup, the prince fell for her… that is really imaginable, even by a child! But this?! There was no makeup, an ordinary dress that was worn for two days looked like a designer's dress to us and an ordinary girl suddenly became extraordinary!
Trust me a lot of us despite our happiness are saying "God! But I've been praying and fasting na! How come this blessing pass me by?". Trust me I thought of how great God can really be, raising stones to be great men! Raising people who the society didn't include and making them people that give news to the society to talk about. And suddenly everybody's prayer point is "God make me a Jumoke!" " God bless me like Jumoke!" "Lord Jumoke me!" I won't be surprise if some funny churches start changing their 2016 themes to "2016… A Jumokefied Year!" "2016… Receiving the Jumoke Blessing!"
Now I'm not saying it's wrong to pray for such favor, because I did! But then again, I looked at myself and ask "Why can't I be a TY Bello, the Fairy Godmother?" TY Bello said something on her Instagram page about how we have a lot of Jumokes on the street and our little help might help their next day become easier. If you can read this and have a good knowledge of this 21st century and its happenings, I'm sorry, your blessing will certainly come. It might be greater, but you can never be a Jumoke (sad but true).
Let's have it in us to help the next person, the next child, that woman we see that we understand her pains. We might not have the financial capacity to help her, but we have a database, that with proper publicity on just your BBM, something can work for her. In our little ways let's be the fairy Godmothers that put smiles on the faces of every Olajumoke!
I'm sure we'll continue to hear better news about Jumoke, and though I could share just three lessons for now, I'd love to hear from us on what we've learnt about life through Jumoke's Story.