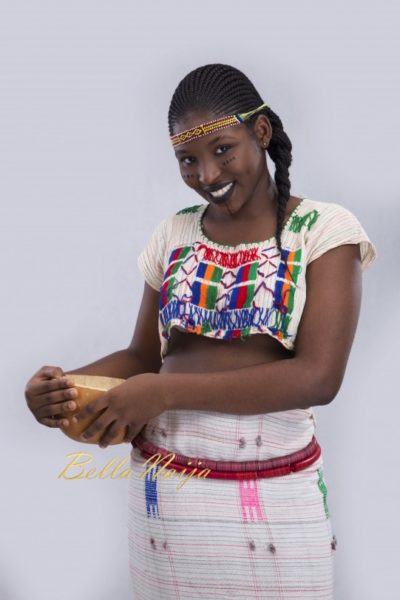 "A legacy building mindset is preserving your culture and traditions. It builds the foundation of identity and purpose." Tambra Raye Stevenson
Recently, I watched Tambra Raye Stevenson, an African-American Nutritionist, and founder of NativSol Kitchen speak on the subject of her African lineage. Paraphrasing a statement she made during the Impact Africa show hosted by Tope Fajingbesi:
Yes, I've met other Nigerians who fully want to become Americans and they pass off their traditions by not picking up their native languages… And I'm like, Are you serious? I want what you have! Why would you do that?
My heart melted hearing those lines as it echoes everything wrong with the mindset of some Nigerians today towards our indigenous Cultural values.
What Tambra expressed said more than she probably did verbally. It spoke of the pain of coming to grips with her roots as an African-American, exploring the long lineage encapsulated between the throes of slavery. It had the very emblems of Alex Haley's background to the bestseller Roots that took him on a personal journey spanning 3 continents.
But Tambra isn't alone. Neither is her concern over how the primary beneficiaries of our rich African heritage feel about it. These beneficiaries are the ones who were born, bred on the African continent and know their roots with certainty without having to undergo DNA tracing. Ironically, these same ones exude little or no pride in the heritage that people like Tambra cherish even though she discovered hers – Fulani heritage of Nigeria and Niger – via AfricanAncestry.com.
I've experienced enough of this passionate affection by the likes of Tambra, igniting both a sense of excitement and bewilderment given the contrast in perceptions of our Cultural values among Nigerians and African-Americans. Ironically, for the latter, it's not cosmetic. It's real and perfectly normal. I'll share with us what isn't normal.
What isn't normal is when one who's blessed with a heritage as rich as ours fails to see it. It's happening here in Nigeria and being exported to the West. I encountered it firsthand during my time in Texas. Here in Lagos, I hear heard colleagues make expressions like "What's the worth of our native languages?" in conviction. In other words, passing them off as valueless. Even from an institutional standpoint, lip service is paid to policies that relate to indigenous cultural promotion and preservation. To some, commanding a good mastery of every language other than the Native tongue is a status symbol. Inexplicable scenarios that make me wonder not about them but the root causes.
Whatever leads one to denigrate his language to the point where it becomes a relic with little or no value today? What makes these native languages so unappealing to a self-acclaimed class of people or society so much it becomes a status symbol? What's convincing about the argument that some educational institutions make to deter children from speaking their native language? How can a people gain the respect of the world or others when it runs from its very own? Cultures evolve; hence, it explains why some traditional practices have since outlived their times. But language, I find is dynamic. It goes with us. There isn't anything particularly harmful about our native languages. If any, please share. Our native languages like every other language in the world are beautiful. The way they are expressed in body language, accent, gestures and other features, awesome!
I've been told that I couldn't fathom how much Yoruba tradition means to the people of Brazil. The more I hear, the more my heart yearns for my forthcoming trip. And the more I hope to share with those who feign ignorance to the richness that we possess. Like Tambra, we must speak up about the subject whenever, wherever and however we can.
Photo Credit: Foto.com.ng |Nsoedo Frank