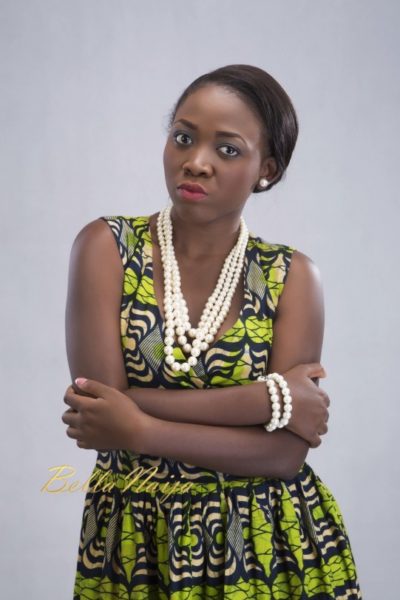 It's a Thursday evening in the year 2036. In Lagos, Ehiwenma has a society wedding to attend on Saturday. To be frank, she has thought of little else for several weeks now. Unless you live under a rock somewhere in Mars, EVERYONE knew that "ain't no party like a Lagos party". Her major preoccupation is how to make a resounding fashion statement and make the occasion's best dressed list. Her appearance in 'AsoEbi Bella' is already a foregone conclusion! Lagos babes certainly take no prisoners with their overall appearance at these functions. Some even do pass the bride sef!
An interesting angle to her grand fashion take-over-plan is that a key element, her dress, is not ready but she is not losing any bit of sleep over that. Smiling to herself she remembers a little over a decade ago when this would have been a prime ingredient for a major meltdown and high blood pressure to boot. Ah! Designers and tailors alike 'showed her pepper'! But all that had been relegated to a very distant past.
Ehiwenma is in receipt of the digital file of the wedding fabric for guests (popularly known as Aso-ebi) which had been distributed to those who subscribed. She would use the design from House of Deola's latest collection which, come to think of it, is reminiscent of their 'Komole Kandids' collection that was the entire rave in 2016. Fashion indeed does come full circle. Phew! Had that digital download cost a fortune or what? It was worth every single naira. As they say,"soup wey sweet, na money kill am"! According to her plans, printing of the aso-ebi outfit to her exact fit commences on Saturday evening. The embellishments to be attached to the bodice of the dress were printed a week earlier, same for the shoes and other accessories.
Wait! Was printing mentioned in the same breath with fashion? Yes indeed! Welcome to the world of 3d-printing. Also known as additive manufacturing, it is being compared to the industrial revolution witnessed between the 18th and 19th centuries. The 3d-printing technology is poised to radically disrupt the status quo of our existence as we know it.
In simple terms, it is the process of creating a 3- dimensional object either from a digital or virtual file or by the process of scanning an existing object with a 3D scanner. In 3d printing, successive layers of materials are formed under control to form an object. Plastic is at present the most common 'ink' used, but other materials like ceramic, metal, sand, sugar & chocolate are also utilized.
3d-printing has been in use for decades by manufacturers in preparing prototypes. Its applications also cuts across a broad spectrum of fields. From architecture, the medical sciences, fine arts to even the military and of course fashion, 3d-printing is gradually changing life as we know it. For example, a group of architects in Amsterdam have created a shipping container sized 3d-printer to print large Lego-like structures made from recycled plastic which would form the building blocks for a full size house held together with industrial glue. In space exploration, plans are in top gear to build lunar space stations using 3d-printed bricks made from, you guessed right, moon dust. Aerospace industry giant, Airbus, has announced by 2050, their aircrafts would be entirely 3d-printed. In the field of medicine, it is referred to as bio-printing which utilizes bio-ink comprised of living cell mixtures. Already skin and cartilages for replacement surgery are in use. The possibilities are indeed endless.
In the fashion industry, 3d-printing is making major inroads with more designers showcasing 3d-printed designs at major fashion events. Dutch designer Van Herpen is considered a pioneer in this regard. Her 3d-printed dress for the 2011 Paris Haute Couture Fashion Week was one of Time magazine's best inventions of that year. At the 2016 New York fashion week, New York based designers ThreeASFOUR and Travis in collaboration with Stratasys, a major 3d-printing company presented a pair of 3d-printed dresses. In Israel, a final year student of fashion design at Shenkar College of Engineering and Design for her project showcased a 5-piece fashion collection entirely 3d-printed using home printers. The models also wore 3d-printed shoes. Biz Stone, Twitters Co-Founder recently predicted that Nike could be purely a software company in 10 years time.
In Nigeria, one has witnessed in recent times, successful design collaborations between fashion designers and artists prominent amongst which have been Tiffany Amber / Kolade Oshinowo and Ituen Bassey/ Victor Ehikhamenor. In the coming decades, with 3d- printing technology becoming mainstream, less expensive and widely available, there would be a flurry of collaborations in the fashion industry. This time, it would be between fashion designers and architects, engineers, 3d-savvy professionals for the creation of wearable 3d-printable digital files.
So back to Ehiwenma, all the planning for the 3d-printing of the wedding aso-ebi has got her really hungry. For dinner, she's torn between 3d-printing either a meal of beef burger or yam pottage!
Photo Credit: Foto.com.ng | Nsoedo Frank