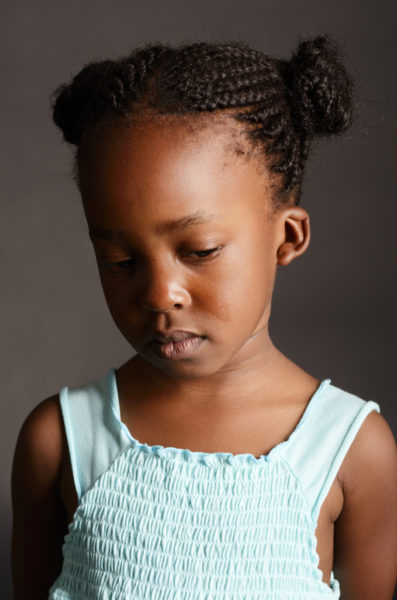 There are certain life experiences we go through that remain etched in our minds for a long time. One of such experiences for me was being an ad-hoc INEC official for the 2011 election registration as a youth corper serving in the North East (my mum must not hear this). I was assigned to a remote village where I came across underage girls with their babies strapped to their backs. I was shocked and angry at such misfortune. This was something I had only heard and read about, but the reality left me livid. It was so bad that I fell seriously ill for the next two days and could not continue with the registration process. There were even some as young as eight years who we were told had already been betrothed. My fellow corpers thought I overreacted to this incident but I couldn't even bring myself to the fact that they were married to old men who were old enough to be their grandfathers.
According to the United Nations Population Fund (UNFPA), more than 140 million girls will marry between 2011 and 2020. As I recently watched the award winning movie, "Dry" directed by Stephanie Linus, the issue of child marriage and its consequences mostly untreated obstetric fistula brought back all these memories. It was so sad to see how ignorance made the people attribute this disease to adultery or witchcraft. The quack and unfunded health care system in Nigeria was another issue that was also highlighted in the movie. Isn't this something a reasonable and "citizen-sensitive" government should be outraged about? Isn't it heartbreaking enough that Nigerian doctors are poorly remunerated and even worse that they have to go on strike to attract the attention of the government? When these doctors go abroad for greener pastures, we begin to scream of brain drain. Do we blame them?
I am not bothered about whether there are laws concerning this child marriage issue, because we know how Nigeria is not law-abiding in every sense of the word. If the government cannot even fulfil the common human right to education for every child, what can a common citizen do? However, according to Joy Isi Bewaji, "Senators encourage one another to marry more wives. They bring out their penises and discuss the significance of their sizes as it relates to poor economic decisions and policy making". After all, a Senator married a thirteen year old girl and after all the brouhaha, the young girl remained a wife.
There is no justification to why any man should have carnal knowledge of a twelve year old girl. What pleasure does a man derive from this kind of sex absent of mutual consent from the other party? To these charlatans, having sex with these underage girls has to do with a show of power and hiding under the cloak of religion or culture to justify these actions is appalling.
Being a girl child in this part of the world can be likened to a baby sheep exosed to wolves in the absence of worthy shepherds. The recent unfolding of Ese Oruru's case increased awareness of an incident that has been going on for long. Even if they were lovers, why should a young man abduct a minor and abscond? Shouldn't parental consent have been sought? It is issues like these that make Westerners rant their mouths and speak of this part of our world in derogatory terms.
Let these girls have an experience of their childhood to the fullest. There is more to life than getting married and having kids. When Halima, the child bride in the movie made that statement, "I want to be a child again", I couldn't hold back the tears. I can't begin to imagine the millions of girls out there that keep making these statements to themselves. It's a disappointment that in this 21st century where other parts of the world are thinking of making plans for the next century, we are having to deal with 10th century issues.
Which way Nigeria? It's not enough to write and rant on Twitter about these incidents. What measures can be taken to renew the minds of these men who should be using their penises to provoke themselves to achieve ground breaking inventions?
Photo Credit: Dreamstime