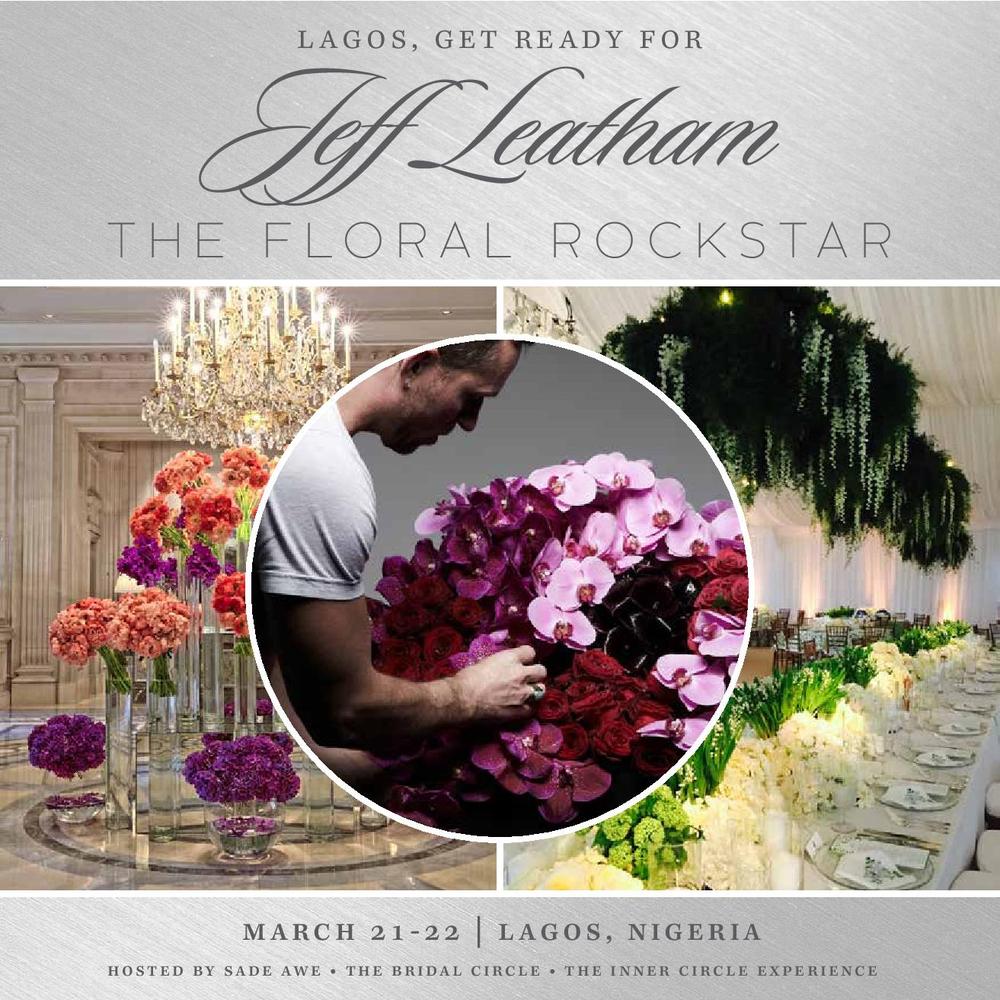 BellaNaija Weddings is counting down the days until the master of floral design Jeff Leatham arrives – Only five days left!
The artistic director of The Four Seasons Paris – George V – will be hosting a masterclass on the 21st March at the Wheatbaker Hotel, Ikoyi that will inspire all who attend.
Jeff Leatham's masterclasses are a chance to see the master at his best -passion, energy and enthusiasm.
Be prepared to enjoy a morning of art, design, good food, great company and an opportunity to unlock the hidden artist in you.
~ Here's what to expect at the event next week!
A welcome breakfast followed by The Art of Luxury entertaining and Floral Design masterclass –
Dinner at the Wheatbaker hotel sponsored by Bollinger with an exclusive collection by Lanre Da Silva Ajayi inspired by Jeff Leatham.
Date: Monday 21st  March 2016
Venue: Wheatbaker hotel -4 Onitolo (Lawrence Road), Ikoyi, Lagos, Nigeria
Registration closes on Thursday 17th March at midnight – For more information please contact: +2349033278818.
The Jeff Leatham Floral Experience is organised by The Bridal Circle. Official event partners are: Bollinger Champagne, The Wheatbaker Hotel, Lanre Da Silva Ajayi (LDA), Aralia by Nature, Ink Heart Designs, Angelika's homestore, Sara O events, Abu Salami Photography & Film, The Etiquette Avenue, Alakija Studios, Magniva Group, BellaNaija Weddings, Kamdora, Mania Magazine, Hello Nigeria, Guardian Life and Pulse.ng. _______________________________________________________________________
BellaNaija Weddings is a Media Partner for The Jeff Leatham Floral Experience