If you are organized, have a passion for planning, and enjoy meeting new people, a career in the event industry could be right for you!
Enroll today and take the first step towards a better future.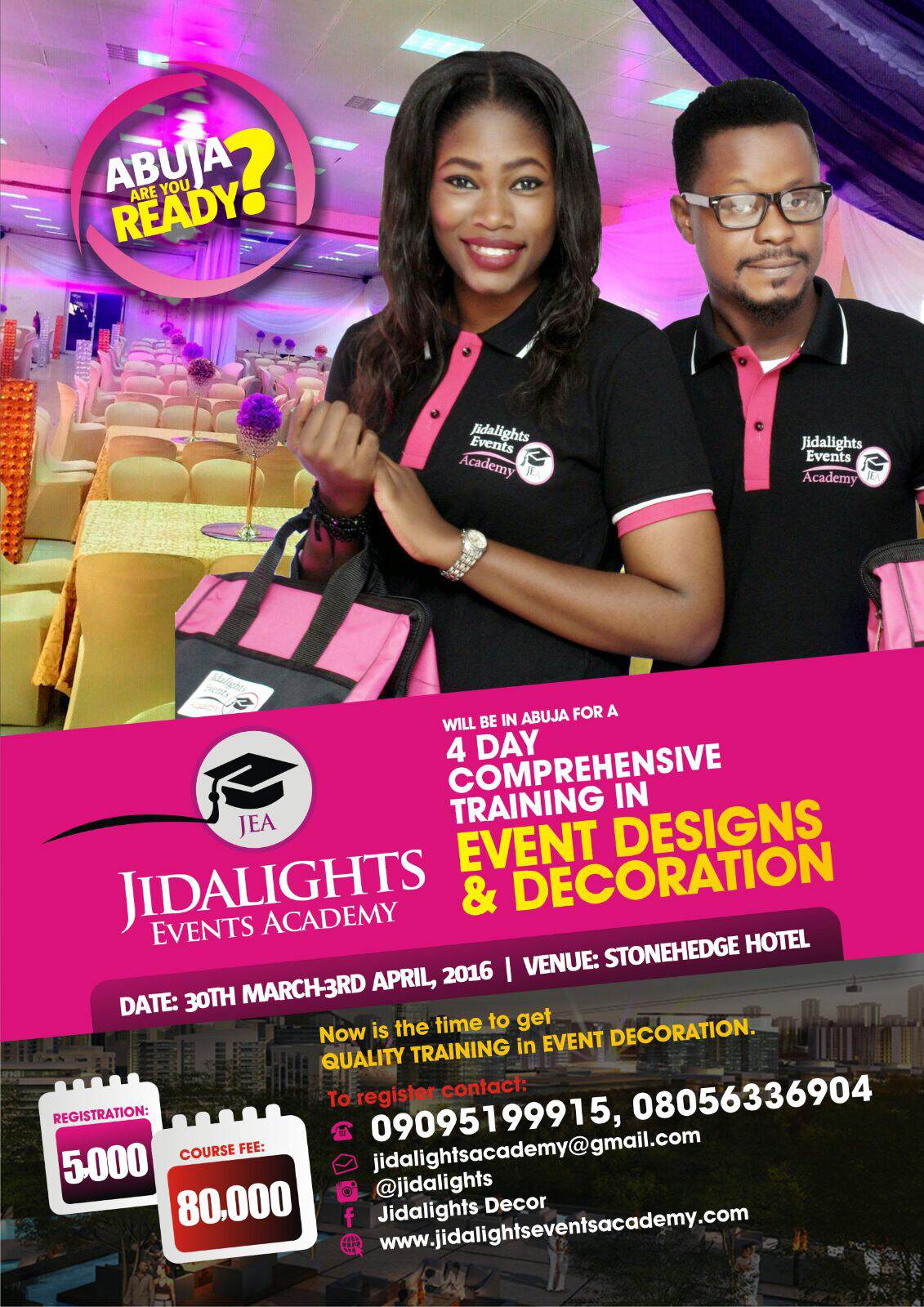 Jidalights Events Academy is proud to introduce the Abuja phase of our hands-on training in Events Design and Decoration. We have taken time to develop event courses and training plans to meet the needs of individuals interested in the business of Event Decoration, individuals looking to take their business to the next level of excellence and those looking to perfect their skills.
Our curriculum is designed to give our students a 100% Hands – on Education with a one-on-one instructor support. Participants will be trained in the rudiments of event design and decoration.
Now is the time to get quality training in event decoration with this 4-day comprehensive training.
It is just one week to go to the start of the training. Hurry now and book your space!!
Date: 31st March – 3rd April
Venue: Stonehedge Hotel: 1042 Kur Mohammed Avenue, Abuja
Time: 10am – 5pm Daily
To register
Call: 09095199915, 08056336904
Email: [email protected]
Instagram: @jidalights
Facebook: Jidalights Decor
Website: www.jidalightseventsacademy.com
_________________________________________________________________________
Sponsored Content