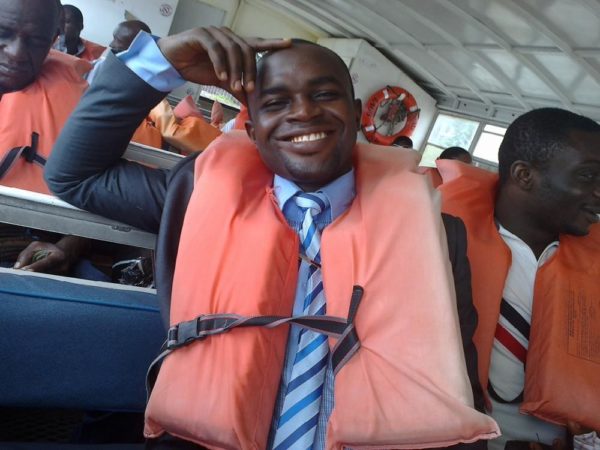 That was what I asked a neighbor that came to charge her phone in my house a few days ago.
"What do you have in your hand?"
"My phone" she replied, bewildered at why I asked.
"Remember the burning Bush? Remember Moses?" I asked further.
"Why am I not surprised Toby? I knew it was going to come down to a motivational speech", she said amidst laughter.
And that was how I started my sermon yet again!
I'm writing this for anybody here who has a gift that he/she has been ignoring over the years. I'm writing this because of that person who thinks that unless he gets admission into Med School or studies Law, he will never amount to anything in life. I'm writing to just about anybody who has bought into the 'societal success requirements' and has written himself/herself off because he/she doesn't 'qualify'.
I'm writing this today, because I used to have a similar story.
You see, I knew I was born to write, to speak, to consult, to handle public relations and stuff. But I thought it was nothing. I mean, it was like Moses' rod (in the Bible): a mere rod with no value.
I still remember the night I sat with my best friend (Arinze) back in school thinking of the course to study. Literature, Mass Communication, English, or even Creative Writing were my options, but I was scared. I was scared because I didn't see a bright future as a writer.
We both agreed that since I was very intelligent and equally good in Chemistry, I should study Chemical Engineering. With that, I could easily get an Oil Company job, make enough money and then get to pursue my dream.
That was how my Engineering journey started.
I spent what to me were 5 boring years solving dy/dx in Engineering hall and doing TDB (till day break) night studies in our mosquito-infested management science halls. Heck, I even graduated with an above average grade (surprise surprise). As far as I was concerned, my master plan was starting to work out.
Unfortunately, I never got the oil company job. I no even see groundnut oil or red oil company sef.
I got the opportunity to work in three multinational companies, yet I always felt like a square peg in a round hole. I kept switching jobs, and even tried my hands in the buying and selling line. All this while I still had that gnawing voice asking me the annoying question, "What do you have in your hands?" but I kept ignoring it.
Exactly one year later, my shop caught fire. That incident opened my eyes widely. I saw yet again that, buying and selling was not really the answer to that question. I panicked and started job hunting yet again.
Omoh I got frustrated. I remember meeting my Youth pastor with that frustration, and asking him to use his connection to fix me up somewhere. Instead of doing that, he asked me, "Toby what do you have in your hand? That is where your blessing lies."
I finally had to admit that I was a writer, and a public speaker with the vision of helping people live their best lives, achieve their goals, and build successful businesses while they are at it.
I read the book, "Become a Better You" by Joel Osteen and learnt that if God has blessed me with a gift I should trust him enough to bless me through it no matter how inconsequential it seems.
That was the day I made the 'foolish' decision to permanently close my shop and focus on my writing.
And just one year after answering that question, my only regret is not answering it earlier.
Don't be like me! You don't have to spend 5 years after graduation before you finally decide to answer that question.
In case nobody has asked you that question, I ask you today:
What do you have in your hands?
What is that gift God gave you which you are looking down on?
What is that thing you can do exceptionally well just for the sake of doing and you will be happy doing it even if you never get paid?
Mine is writing, and now it is opening doors for me all over the globe.
In just one year of answering that vital question everything about my life has changed.
At the risk of being accused of 'making mouth', let me say this: I have lost count of people who write to thank me because my write-ups inspired them to take an action that has made their lives better. Time will fail me to talk of those who write me asking for mentorship. I'm fulfilled and happier too.
You can have a better story!
But you need to stop ignoring your gifts. They count. Stop looking down on your talents. They may be all you need to rise.
Imagine Frank Edwards singing with Don Moen. What if he felt his songs were too small?
What of Mikel Obi? What if he felt football was not good enough?
Remember Anuoluwapo, the lady that designed Queen Elizabeth's 90th birthday cake? What if she felt she had nothing?
Friends, a stone could be nothing. But in David's hand it led to the throne. A rod could be nothing, but not in Moses' hand.
Freelance writing could be nothing, but not in my hands.
Comedy could be nothing, but not when AY is cracking jokes. Singing could be nothing, but not when my friend Kaycee is with the microphone. Creative writing could be nothing but not in Chidike's hand or Ucylo's. Chemical Engineering is nothing to me, but definitely not when it is in Chizzy's hand. Physical fitness training could be inconsequential but not when Chinyere is at it. I could go on.
I hope this inspires you. But even if you hate me for writing this 'long epistle' just try and answer this question the same way I did it in March 2015:
What do you have in your hands?
NB: I love this awesome community. But please note that I may not be writing as frequently as I used to. (Money needs to be made too). For now, I will be writing twice a month, and subsequently it may reduce to once a month. Lots of love y'all!