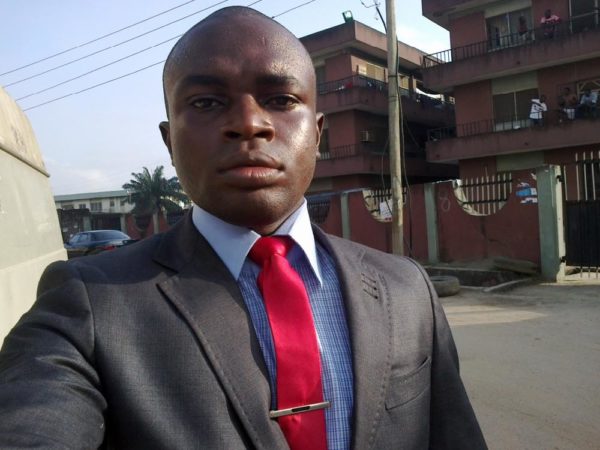 As a young student, I vividly remember my father telling me stories of how easy things used to be. According to him, young graduates took entry level job tests as they wrote their degree exams. Most of them got jobs and bought their first cars few months after graduation.
Can you imagine the scenario? Imagine me, Toby, getting a job one week after graduation. U go fear naa, sweet dream. Thunder fire devil!
I still remember the first recruitment test I wrote. I had just completed my NYSC at the time. And I was desperately hoping to get called for an interview from one of the millions of companies I had applied to. Not too long after, I got a text message from one of the independent recruitment agencies in Nigeria.
The message read something like:
"You are invited for a recruitment test which comes up on the 4th of April 2012. Venue: 'Lagbaja' Hall, University of Benin. Time: 4pm.
"Please log on to www.onemillionnairapermonthjob.com to print your invitation letter. You will not be allowed into the test venue without it. Your ID is Toby, and your password is thejobisminebyfirebyforce2012. Please come with photocopies of your credentials"
I jumped up with excitement at the news. I was literally beaming from ear to ear as I shared the good news with my family. My dream job was soon going to be a reality.
Quickly, I brought my GMAT and started studying it the same way I studied 'Ababio' during my WAEC. It was my chance to 'show' them the stuff I was made of. I was determined to ace that test no matter what.
After three days of intense studies, I boarded a bus. When I got to the venue of the exam, it was like 1 million people gathered to write that test. Yekparikpa! You will think we came for a crusade.
I was scheduled for 4pm, and we were close to 1000 waiting for that particular batch.
My surprise turned to shock when I met different categories of people equally scheduled for 11am, 2pm, and even 6pm batches respectively. Haba!
I still didn't understand what I was in for, until I heard that the same test was holding at the same time in Porthacourt, Abuja and Lagos. In fact, my informant told me that the crowd in Lagos was about double our size.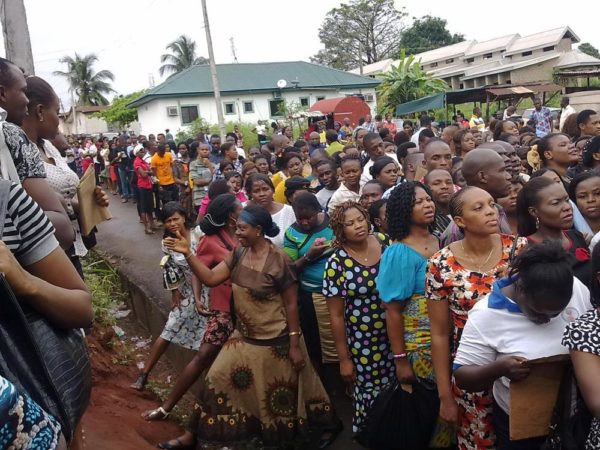 At that moment, I started to wonder how many openings they even had.
Mba. Lai-lai! I must get this job even if all Nigerian graduates are writing it.
Soon it was our turn.
"Put off your handsets. Keep your calculators in your bags and place them at the designated points. Proceed to the desk with the number on your slip. Sit down and wait for the next instruction."
That was from the chief examiner. I take style pity the guy shaa, the crowd wey come for that test no be small ting.
The test lasted for exactly one hour. I answered about half of the questions and did tumbom-tumbom (guess work) for the rest.
That was the day I knew that GMAT had grade. The one I revised with was Junior WAEC GMAT, but the ones those guys consulted for that test was definitely a PhD GMAT.
Immediately I left the hall, I looked for some of my colleagues from school to ask how the test went. I felt bad because I knew I didn't write well. But when I heard almost everybody else complaining about the test, my frustration turned to relief.
Thank God say no be only me.
Of course those guys never called me back.
At a point honestly, my job hunt became a full time job. The only difference between me and my working mates was that they get paid at the end of the month. I mean, I equally spent most of my waking days working in the cyber cafe searching hotnigerianjobs/jobberman for vacancies.
Omoh it wasn't easy.
Some jobs were easy to get shaa. You know all those marketing jobs for healthcare companies and insurance companies. I don't even know how those people used to get my CV back then.
It was very frustrating to get an invitation for interview only to get there and find out that it was another drug selling company.
Imagine borrowing #500 transport fare from your neighbour, putting on your best suit in spite of the hot weather, only to be told to come and "register with 35k".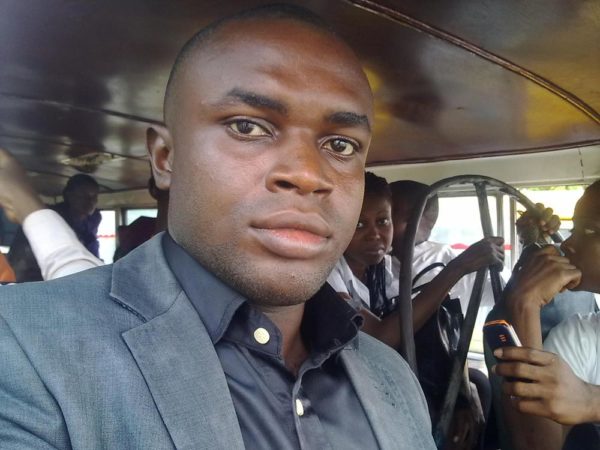 How you go tell person wey dey find job, wey never see 1k to bring 35k? Mtcheww.
As for all the 419 recruiting agencies wey full Lagos and Abuja, na God go Jjjjjjjjuuuudgee all of dem.
I once got an invitation from one of them located in Ikorodu. Imagine travelling all the way from Aguda to Ikorodu for an interview. And to think I was putting on a suit in that dangerous Lagos traffic and hot weather.
Did I complain? No.
When they asked us to write one fake aptitude test, did I complain? No.
My mind was already fixed on the prospect of getting a job after my long search. The time I knew their jazz was strong was when they asked us to pay about #3500 processing fee.
Honestly, I don't remember how it happened, but we all paid. And we were close to fifty people. Maybe na jazz, or maybe we were just too desperate. At the end, I never got called back for the job; neither did I get my money back. Worse still, Ikorodu was too far for me to return to. And I was not even sure that their 'office' would still be existing if I had returned.
Finally, job hunting in Nigeria is a job on its own.
For all my friends out there that are still job hunting, I pray you will get it before the end of March. But please share your job experience with us in the comment section. If you already have a job, what was your job hunt like? How long did it take you?
Happy Weekend friends.