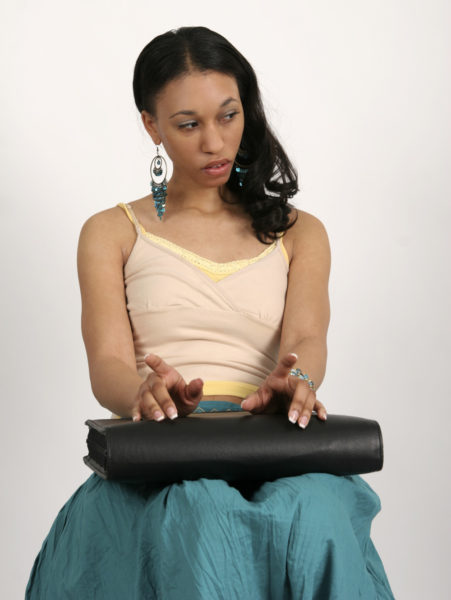 The first time I wrote a recruitment test was almost two years – after my graduation. I don't know why they call those things tests. I mean, these so-called tests are way tougher than many degree exams. But, that's a story for another day…
Since my first time, I have written my fair share of recruitment tests. Some were very tough, while some were way too easy.
The easy tests/interviews usually come from insurance companies who don't pay any salary. And of course, there are the drug marketing companies where you need to register with about 30,000 Naira first.
From my observation and little experience in recruitment tests and interviews, all the applicants fall into seven main categories.
Here they are in no particular order:
The Older Candidates (Agadi ekwe nka)
The tests I have been going for are usually supposed to be for entry level jobs. Yet, I see men and women who are obviously in their late thirties or early forties at the venue.
The same pattern of thoughts usually run through my head: "Ah ah! These people already have jobs, and now they want to come and use their reggae to spoil my blues."
Well shaa, make I no pour sand-sand for another person garri. The hustle is hard, and everybody get as e dey do dem.
The Big Boiz and Gehz
These people come with their cars, and are always blasting loud playing music. They are the people sitting in their A.C cars, eating ice creams and taking selfies while everyone else is drinking cold pure water and okpa di oku under the sun.
Imagine the conconbility!
In my mind, "These ones are not serious. They never even start to dey look for job for this naija. They are enjoying life. They don't even need any job sef.  They just want to do other people akpili ogologo" (show off). But then, what do I know?
The Hustlers
These are mainly over-sabi guys who studied engineering courses in school. They usually have the past question papers of the test and will be dishing the answers out to everyone that cares to listen.
You will always find them dressed in blue or black jeans, sneakers,  and a polo or t-shirt. They are hard to ignore as they are usually surrounded by other applicants who would be asking them questions as they brandish their knowledge.
You will find them under any tree outside the exam/test hall. If they are not standing, they will be squatting, using their fingers to solve further maths on the ground.
Don't allow them to intimidate you sha. And don't follow all they say. Many times, their answers are wrong.
The Spiricoco Brethren
These ones come for recruitment tests with their calculators, pens, pencils, and Bibles.
You will know them by how they look. The guys will be seen wearing plain trousers and big shirts that look like parachutes. These shirts are usually short sleeved shirts in primary colours (royal blue, yellow, red), or green.
Then of course there will be a contrasting tie, so big you can use it for a hand fan. And as a rule, they put on shoes that look like Bro. Shoekwuma's.
As for the girls, if you don't recognize them by their long flowing skirts, you will spot their head scarves.
They usually stand alone with squinted eyes as if they are seeing vision.
The Fresh Graduates
These ones are still fresh, enthusiastic, and very optimistic. They believe that the job is for them and them alone. They probably never had any carry over in school, so they don't know what it means to fail a test.
They will readily tell you that if there is just one position in the organization, they will clinch it. They are fresh from NYSC and believe that they will never look for jobs,  instead jobs will look for them. So they seem very confident.
The Connected Candidates
These candidates have all the connection in the company. They start by greeting the security men at the gate, down to the receptionist. Don't be surprised that they even know some of the HR people.
Worse still, one of the managers may walk in and exchange words with them too.
Sometimes, they got the jobs before the test/interview. Other times, they are just forming.
Ignore them! First of all, you don't need the intimidation. Secondly, they can't help you, no matter how connected they are.
The Frustrated Candidates
You will know these people by looking at their faces. Their faces dey always look like say smile never pass there in years.
These candidates are always laden with tales of woes. They have experience in all the recruiting agencies and firms in Nigeria. They have written scores of tests and firmly believe that all the jobs have already been given to pre-selected candidates before the recruitment exercise.
They always have negative stories to tell. From how bad the country is, to how costly a cup of garri is in the market. They share their woeful stories like 'tales by moonlight'. They already 'know' that they would not pass the test/interview, but they write it all the same.
Flee from them like a plague else, they will infect you with their frustrationitis.
What do you think? Did I leave any category out? Which one do you belong to if you are a job seeker?
Photo Credit: Dreamstime | Steven Pepple