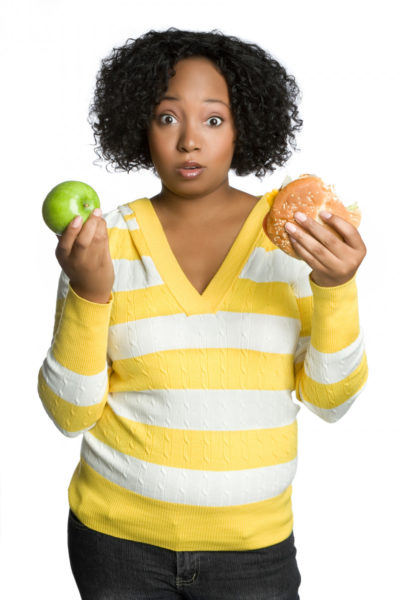 Fine! Let me confess, I like fast food. Who doesn't? God bless all the nutrition experts in the house o. But how on earth do you expect me to eat apple or cucumber after spending three hours without AC in Lagos traffic? Mba! Abeg give me one cold LaCasera and gala jor.
Talking about graduation speeches, I had my convocation ceremony a few years ago. Unfortunately, I was not the best graduating student in my school. I say it is unfortunate because it denied me the opportunity of giving a graduation speech just like oyibo people.
It would not have been the regular 'I thank-my-lecturers-and-project-supervisor' kind of speech. Rather, my speech would have been a very sincere speech where I will take time to really thank the main people who God used to make sure that I stayed in school, and graduated without dying of hunger.
So here goes what I call my Fast Food Graduation Speech:
Your Excellency . . . and all dignitaries here present. It is with great joy that I stand before you today to receive this I-don-graduate Award. First of all I want to thank the Almighty God for making this day a reality. And of course, I appreciate my wonderful family who supported me all through my stay in school.
Next, I want to specially thank all the women that usually come to my hostel in the morning shouting, "Okpa di oku". They were the people Baba God used to ensure that I didn't go for lectures on an empty stomach.
I equally want to use this medium to acknowledge the manufacturers of that delicious Goodwill Bread sold at Unizik junction. These guys were always there to answer us in times of midnight hunger. You know that kain hunger wey dey come around 1am when you are studying for a quiz?
That hunger get masters degree, walahi! If you no chop, you no fit understand any other thing wey you dey read. You fit read for 30 minutes o, but you go still dey one paragraph. Goodwill Bread, and other bread makers, God go bless una nyafu nyafu.
My honourable dignitaries, I cannot help but appreciate those wonderful girls that come to the entrance of my street around 6pm to sell frenchies (fried yam, potatoes, plantain, bread, akara, and akamu).
Sirs, I cannot count the number of times they rescued me from the plight of going to bed hungry. Add a little onions stew to the frenchies and you will just smack your lips till the last bite.
Don't get me wrong Sirs. It is not like we didn't cook as students. Far from it! We cooked a lot, especially noodles. My roommate and I were two of the major reasons why Indomie didn't go out of business back then. We ate Indomie so much that if you were to cut any of us, instead of blood, we'd bleed Indomie.
At this juncture, I wish to acknowledge and appreciate the genius that invented that wonderful meal called garri. I mean the always-available, easy-to-prepare fast food that answers whenever you call. We equally called it G-flakes, Oto, or Asoki.
Your Excellencies, my roommate was an ajebo pikin. I still remember the day he told me he doesn't drink garri. I was surprised, but I didn't blame him because he didn't go to a boarding school.
It was very funny when I found out he had changed his 'principle'. I saw him drinking garri one day and I exclaimed, "Guy shebi you talk say you no dey drink garri?" We both burst into laughter.
And to my fellow graduates I ask, how can you not drink garri? If you have never drunk garri with cold water, milk, sugar and groundnut (or coconut) eh, then you are missing one of life's pleasures. Yummy!
And who said that garri is just for students or poor people? Mtchew, Rubbish. Mr Chancellor, please permit me to elaborate.
You see, a friend of mine came to see me a few weeks ago. By the way my fellow graduates, if a guy visits you, don't bother asking him if he wants to eat, unless he's married. (I don't know why, but guys are always hungry. Even if they say they are not, ignore them. They are either pretending or shy and trying to impress you, or both).
Back to the story sir. I asked my guy if he will eat garri or fufu, because I had just prepared one dangerous looking very delicious okro soup. Immediately my guy heard 'garri', he quickly brought out a water-proof bag filled with groundnuts. Without wasting time, we had a fresh garri-drinking festival.
In conclusion distinguished ladies and gentlemen, this I-don-graduate speech will not be complete until I specially recognize and thank Mummy Grace. She is the lovely woman that sells rice, beans and plantain, eba, akpu, snacks and minerals directly opposite the school gate. What about Mummy Linda that sells beans and roasted plantain just before you get to old Law Faculty?
I wish to thank them and all other women like them. It was because of them that some of us didn't faint as first year students.
Back then we used to trek from Utility building to Bakassi, then to Warehouse, Multi-purpose hall, and back to engineering hall for a day's lectures. And if it was one of those Physics/Chemistry practical days, we would still go to Science village ON FOOT.
In spite of all the stress, we never gave up. We never fainted, because at every corner, there was always a Mummy Esther or Mummy Gift selling cold minerals, cold pure water and snacks. May God bless them all.
God bless you all my distinguished ladies and gentlemen. God bless the Faculty of Engineering, God bless Unizik, God bless the Ministry of Education, and God bless the Federal Republic of Nigeria.
Thank you, thank you, and thank you (bows and waves hands like politicians)
Photo Credit: Dreamstime | Jason Stitt