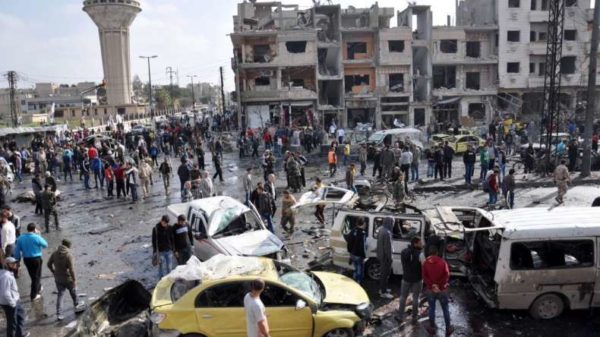 Iraqi officials said Baghdad on Wednesday witnessed one of its bloodiest days this year with at least 86 people killed in three separate bomb attacks.
The hospital and security officials disclosed that the first attack rocked a market place in the Shiite eastern suburb of Sadr City, leaving at least 64 dead and over 100 injured.
The witnesses said the blast happened during the shoppers' rush hour in the market, causing severe damage to a number of residential buildings and stores in the area.
The witnesses added that the district is currently under tight security measures, with police forces blocking the roads leading to the explosion site for fear that other blasts might happen.
The Islamic State extremist group has claimed responsibility for the assault in a statement circulated on social media.
In another development, later on Wednesday, a security official and eye witnesses said 14 people were killed and 40 injured when an suicide attacker blew himself up in the Rabie Street area.
According to the official and eyewitnesses, the car bomb attack in the nearby Kadhemiyah district, in the north of the city, caused 8 deaths and 22 injuries.