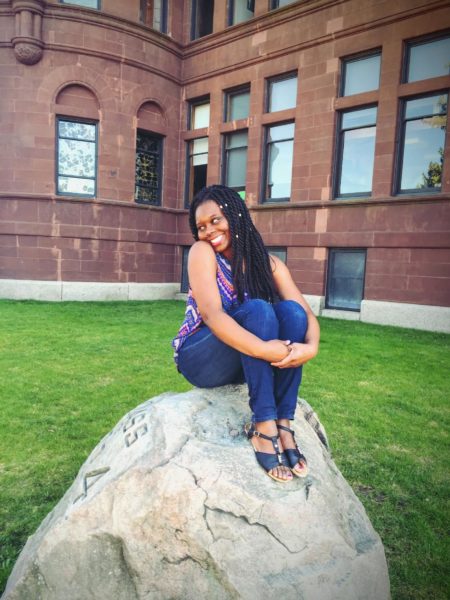 Hello friends, another Monday, another episode!
My name is Alheri and my mind wanders a lot (intelligently, I'd like to think). When I have random thoughts that I cannot reconcile internally, I turn to my friends for help. Sadly, those friends probably don't want their ears talked off with my endless philosophical ramblings, hence I have turned to you, dear readers with some good questions and very few answers. We'll have fun exploring these topics if you'd join me on this journey. Oh, why "This and That"? Because we discuss any and everything. Also, I assure you, I'm far from boring, and I write quite well. Not convinced? Read to see for yourself.
***
Kids are weird. We all were weird kids. I don't know what kind of childhood you had, but we all did absolutely random things in our childhood. I recently learned that a friend's sister was so sure that she would fly if she stood really still and completely focused her mind on flying. When that did not go quite well, she climbed a tree, and down she came, crashing into the ground in all her glory.
Another friend recently told me that when she was younger, all the children in her neighbourhood went around asking for money to plan a wedding, where she was to be the bride. When she and her friends had raised enough money for the wedding, her mother sadly told her that she couldn't partake in any flimsy neighbourhood shenanigans. Because, superstitions… and vibe killers.
When I was younger, all I ever wanted was to get a rolling chair. Like those chairs on wheels that you have in offices. Last week as I rolled my chair from one side of my office to the other, I thought about this one time when I followed my daddy to the eye doctor. And how I was mesmerized when the doctor rolled from his office table to the other table that had his computer. All I wanted was a rolling chair, so that I too could be as cool as the doctor.
One habit, however,  that hasn't left me since I was a child is talking with myself. I grew up in a sometimes large household with lots of aunts and uncles visiting (and overstaying, as per usual). I often felt invisible and swallowed by the daily cacophony. So I conveniently had friends that I not only played with, they also accompanied me everywhere I went. Even now as an adult, I still talk with myself from time to time. I am a one-woman theatre production. I can play four roles by myself and have three-way conversations.
One thing that I'm glad to have outgrown though, is the fear. I remember being afraid of any and everything, especially darkness. After watching this Nollywood movie called Sympathy, featuring Nkiru Sylvanus, I couldn't move around the house alone for weeks. Whenever I had to use the bathroom upstairs when the entire family was downstairs, I would ask one of my brothers to stand by the door and wait for me. Sigh. The trauma that some of these Nollywood films caused.
This experience came to mind the first time I slept in a house all by myself. I wondered where the shadows that trailed my childhood has disappeared to. Although I did not sleep with all the lights turned out for safety reasons, I certainly was not afraid of the monster that lurked around the corners of my childhood home.
I remember cooking leaves and taking seasoning from the kitchen, and a lot of salt to make the "food" tasty. I made the food in empty tin tomato cans and I mixed the "soup" with a broomstick. My friends and I ate that mixture and it's a wonder that I turned out quite alright. Thanks be to God.
Friends have told me the classic childhood mishaps such as jumping down from bunk beds believing that just like Spiderman, they too would fly and save the world. I've also heard about those who peed from balconies because it reminded them of rain. Some others fed food to plants believing that it would make them grow.
That said, I'm curious, what weird things did you do as a child? Or do you have children? What creepy/ weird/ shocking/ who-taught-you-that things are they doing? Or have you witnessed any kids acting in very "interesting" ways?